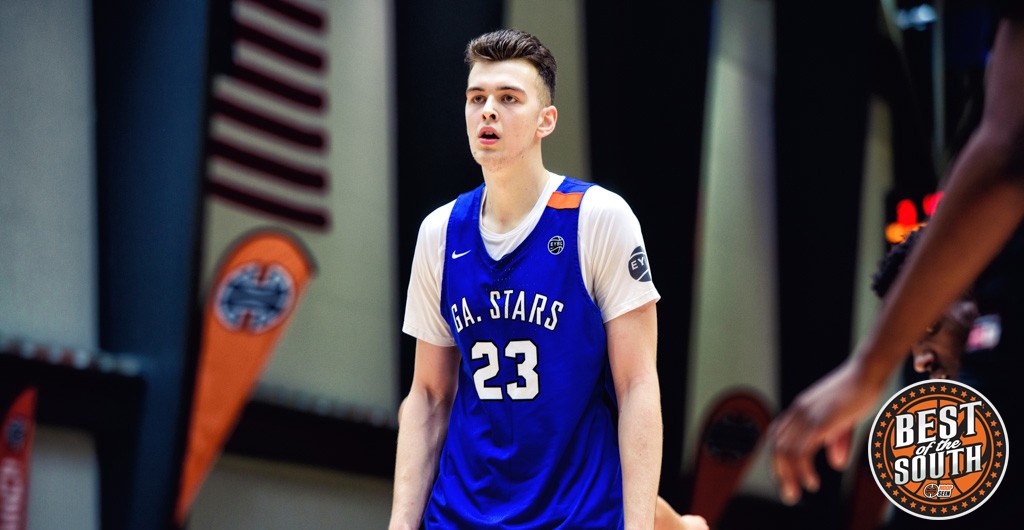 The 2018 Best of the South was loaded with talented players and teams. Our staff has poured through our piles of notes and worked through our notes to identify the very best players in this year's field. 
Jaxon Etter, Atlanta All-Stars, 2019: His versatility is what makes him so effective. At roughly 6'3", he's a college wing that could even guard some 4s at the next level. He's a stat-stuffer, too. He'll have games where he goes for 20+ points, but more often you'll look at the box score and he's finished with 15 points, 8 rebounds, and 5 assists. Low-majors and elite academic Division III schools were following him all weekend as he led his squad to another championship. - Kory Keys
Crosby Harris-James, Upward Stars Columbia, 2019: I have an affinity for tough, playmaking guards and Crosby Harris-James is certainly that. I look back at my notes and see that I wrote "bulldog-type point guard" next to his name. I like that. He has a good frame that allows him to bully small guards and finish through contact off the bounce. If he continues to develop his jumper, he'll be a bonafide Division I prospect. - Kory Keys
Keon Johnson, EAB, 2020: Johnson averaged 20 points a game at the Best of the South and was one of the toughest players to slow down en route to the rim. He's one of the most athletic players in the Southeast and there were times when Johnson was just absolutely electric as he attacked the iron. Johnson capped off his HoopSeen tour at the very top. He's been the best 2020 player we've had in our circuit this season. He cemented that thought home at the Best of the South.- Justin Young
Balsa Koprivica, Georgia Stars, 2019 (pictured): Future Pro is the first thing that comes to mind.  He has the size and elite athleticism to make high-major and pro scouts drool. What is most intriguing is that his skill set fits the way the pro game is being played these days.  He's a skilled big, not a traditional back to the basket banger big man. Balsa is a face-up/pick & pop big man that can make the jumper, face-up in the Post, & take big men off the bounce on the perimeter.   ACC and SEC schools will make him a priority this fall but don't expect him to stay in college long with his size, athleticism, and skill set.  
Donnell Nixon, SBC, 2019: A 34-point explosion during the second day of action had Nixon's name on the tip of a few NAIA, D2, and Division 1 coaches tongues. Always one to make the on time/target pass, the SBC guard took matters into his own hands with some high scoring outputs at BOTS. Some coaches turn their nose up at the 5'8 guards size, but those that watch him closely understand the value in what he brings to the table. - Tai Young
Malik Tyson, Nike Elite Stars, 2019: No matter the team or situation, Tyson is guaranteed to make his team go. That was on full display at LakePoint, as the 6-foot-2 bowling ball set the tone early and often for the Elite Stars. In a Draymond Green-esque role, there aren't many things that Tyson doesn't do on the floor. He can score, pass, rebound, defend, and he even turned some heads with his shooting ability this weekend. Tyson created many opportunities for his team with his ability to get downhill and kick out to open shooters for open shots. With a strong summer going, Tyson has caught the eye of several low and mid-major programs. - Garrett Tucker