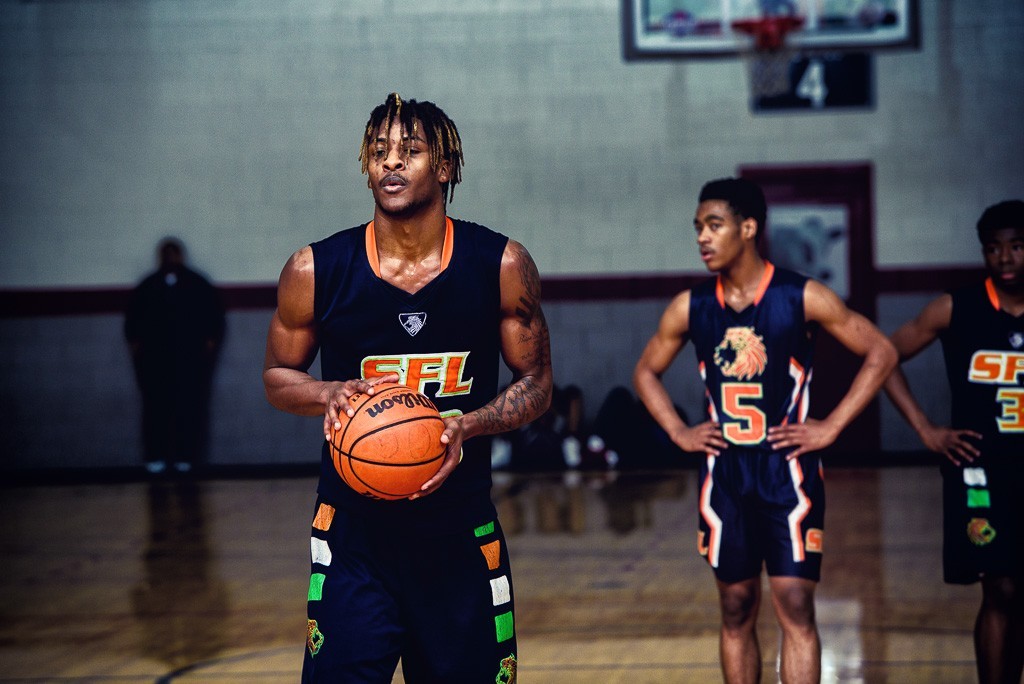 BEST GAMES 
If you were there for the Atlanta Celtics matchup against the South Fulton  Lions then you can remember just how much the gym was buzzing that day. Both teams had players that can swing momentum which was evident down the stretch. There were multiple college level players on the floor competing against each other in a game that eventually went into overtime. The energy in the gym that day isn't one that I'll forget. 
BEST PLAYERS 
One memorable player for me is South Fulton Lions forward Zack Morgan (pictured above). I was a little late to the party but I'm glad I arrived nonetheless. It was the 2nd Georgia Cup this season when Morgan made his mark as 6'7 forward that would take every opportunity given to him to create a poster. His motor kept him in constant pursuit of rebounds and he challenged a ton of shots at the rim. One of the more notable moments is the matchup between him and future Ole Miss forward Rodney Howard. It was at that moment that I knew that unsigned senior belonged on someone's roster.
BEST CHAMPIONSHIP GAME 
The 14U matchup of the Georgia Stars(Wiggins) and Bostic Next level one that will stick with me for a while. The back and forth between two undefeated heavyweights came down to a few blows. Isiah Josey kept his foot on the gas all tournament, and it was much of the same in the championship. Both teams had formidable duos as Josey Demonte Gaston squared up and the Seabrough brothers. Both teams were scrappy and would continue to get up after taking hit after hit from the other. In the end, too much firepower and some timely stops gave the Stars a win. 
RELATED: Justin Young's GA Cup thoughts | Tai Young's GA Cup thoughts