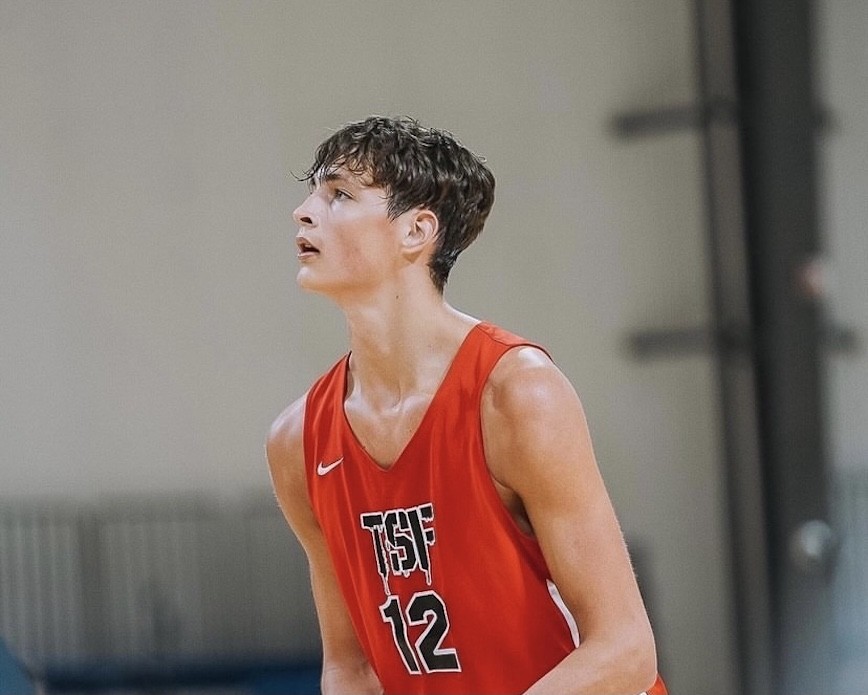 Alabama's regular season is set to kick off next week, and the class of 2023 is loaded with some top-tier talent. We have finally reached the last installment of a list of players to watch, and these five right here are definitely set to make some noise this season.
Here is the top-five in no particular order:
The Top-Five
First up is Alex Odam, a 6-foot-2 guard from Piedmont, AL, where he helped his team to a 15-7 record going 9-0 against the 3A league.
Odam is a great facilitator; he's constantly putting his teammates in good positions to score. He has very solid handles and is very crafty maneuvering through the defense. Odam's ability to score is top tier; he's very consistent with his pull-up jumper and is very explosive coming off the wing.
Odam was selected as one of our top performers at this year's Alabama Preview; for more, click here: Alabama Preview Camp Top Performers Part I | HoopSeen
RJ Johnson of Huntsville, Alabama, is a 6-foot-4 PG, and his athleticism and an IQ on the floor have made him one of the premier athletes in the state.
Johnson is unstoppable when attacking the basket; he knows how to incorporate his elite crossover and quick spin move to create tons of space for a smooth pull-up or easy lay-in.
This kid plays with a lot of flare and can really jump out of the gym; his speed in the transition is like no other, and he brings this same intensity on defense.
For more on Johnson, check out his player profile article from earlier this year: HoopSeenAL Player Spotlight: 2023 PG RJ Johnson | HoopSeen
Win Miller is a 6-foot-3 2023 guard from Vestavia Hills and is another elite guard that provides excellent scoring and solid defense on the floor.
Miller helped his team a 29-5 record starting last season with a ten-game win streak. The expectations for this team are high, and I am sure that Miller is up for the challenge.
Miller plays with a lot of energy and has an unlimited range from the three. He has a nice feel for the game and surveys the floor before making a move to the basket. He has a quick dribble-drive that's unmatched, and his ability to finish at the basket is off the charts. 
For more on Win Miller, check out his player profile article: al-player-spotlight-23-guard-win-miller
Johnathan Broom of Jacksonville, AL, is considered the top-tier shooting guard in the class of 2023. This 6-foot-5 combo guard brings a lot of passion and hustle to the game of basketball.
Broom finished his regular season averaging 16pts, 5reb, and 4ast a game and has proven that his shot around the court is flawless.
Broom plays with an excellent level of confidence, and his IQ of the game is like no other. Broom stated that the part of his game that comes the easiest is his shooting, but he enjoys getting his teammates good looks.
For more on Broom, take a look at his player profile article: hoopseenal-player-spotlight-2023-guard-johnathan-broom 
Cade Phillips is a 6-foot-8 power forward from Westbrook Christian High School in Rainbow City, AL. This past season Phillips averaged 18 points a game, pulled down nine rebounds, and showed off his great shot-blocking with almost three blocks a game.
Phillips is an absolute powerhouse that has a lot of versatility on the floor. He finishes strong at the rim and is very explosive going baseline. Phillips is very versatile at the forward position; he can slash to the basket and put up big numbers in the post, scoring over smaller defenders.  
Phillips has a nice shot from the midrange and can extend out to the three with remarkable consistency. In transition, Phillips is incredible and is a high-level coast-to-coast scorer. He has picked up some major D1 offers and stated that for this year, he's looking to be more of a leader on the floor.
For more on Phillips, check out his player profile article: hoopseenal-player-spotlight-2023-pf-cade-phillips