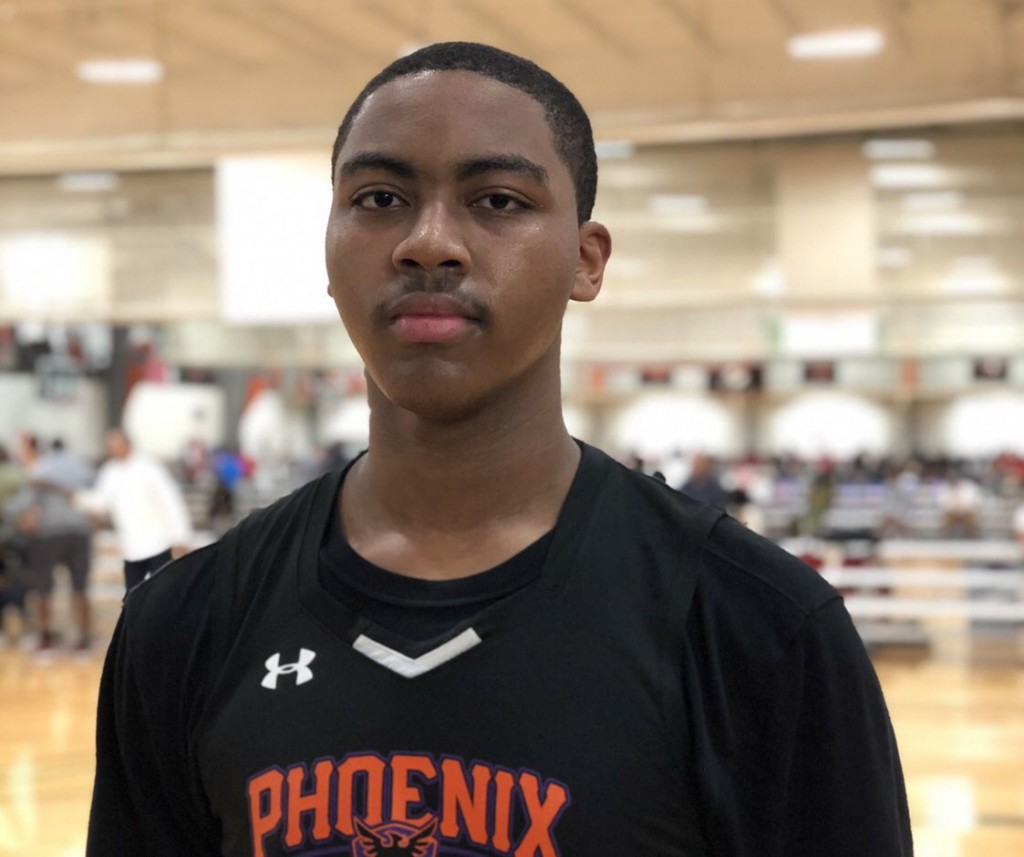 Suwanee, GA —Throughout this spring at HoopSeen events players from all over the Southeast have came through the doors at Suwanee Sports Academy. Here is our look at the top three players over the spring from North Carolina on non-shoe sponsored teams.  
Ahmil Flowers, Greensboro Warriors
The 6-foot-5 wing out of The HoopState showed during The Bob Gibbons Tournament of Champions that his recent offer from Elon and Western Carolina University is legit. His scoring ability and size are what sets him apart at this stage. I feel like his ceiling could be a level or two higher with his natural ability to get the ball in the basket. Flowers possesses size at the wing position, he is really explosive off the bounce, he carves up the defense and gets to the rim with ease. With new live periods in place now that will allow college coaches to get a glimpse of Flowers in June along with the July live period, I expect the scoring wing to pick up even more offers and sniff at some high-major programs in need of scoring from the perimeter.
Keishon Porter, Team Trezz
Porter caught the attention of HoopSeen Editor in Chief Justin Young and I at The HoopSeen Tip-Off at the end of March. His size and explosiveness was unparalleled during the event with countless trips to the lane finishing with thunderous dunks and stops at the free-throw line. Porter picked up his first offer from Hampton University soon after the event. He recently took an unofficial visit to UNC-Greensboro as well. He fits the perfect mold of under-recruited Eastern North Carolina kids that Wes Miller and his staff have made a priority to recruit. He has that toughness prospects from small towns in ENC have in their game. He is a player that excels in transition and attacking. He should be a priority for Big South, Southern, Sun Belt, and Atlantic Sun conferences.
Alex Holt, Team Phoenix
Morehead State came calling after seeing Holt at HoopSeen's Atlanta Jam during the Live Period and offered a scholarship to the 6-foot-8 forward. Holt uses his polished footwork to get position in the paint and score with either hand. He has really good hands and has a wide body that allows him to grab countless rebounds. Undervalued is his ability to make passes from the post and see the floor with his back to the basket. Big men like Holt sell themselves with the class of 2020 not being the deepest at the big forward and center position. Team Phoenix and Holt will be playing in the HoopSeen Best of the South in July and more schools will jump in on the upside involved with him.