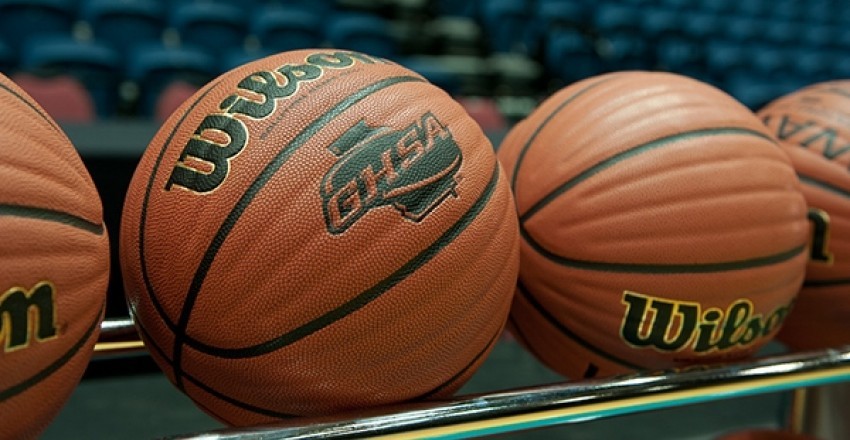 With the high school basketball season in full swing and several meaningful games have now been recorded, we are excited to roll out our first edition of the HoopSeen Georgia Power Poll. 
As the season grows older, we will extend the poll out to as many as 20 teams. With several major match-ups on the horizon with holiday tournaments and national events, the power poll will certainly shift. 
We combine all of the teams in the GHSA into one massive poll. Classification certainly matters but so do quality wins and value of losses. This poll is totally subjective. And we like it that way. Our eyes tend to win out when in debates. Sure, numbers matter. But so does our gut based on what we've seen. 
We will see more teams as we move closer to ultimately crowning champions at the end of the season. 
If you have an opinion, please sure it with us on HoopSeenGA. Heck, go ahead and even share your top 10 up to this point! 
1. NORCROSS (6-0)
Notable Wins: Greenforest 66-51, Westside Macon 82-74, Berkmar 75-67
Notable Losses: None
Region 7-AAAAAAA
On tap: Friday, Dec. 9 at Lakeside; Saturday, Dec. 10 at Cordova
2. WHEELER (3-1)
Notable Wins: Jonesboro 66-58, Greenforest 53-42
Notable Losses: Vashon (MO) 67-69
Region 2-AAAAAAA
On tap: Tuesday, Dec. 6 vs Newnan, Friday, Dec. 9 at Westlake, Saturday, Dec. 10 at DeMatha (MD)
3. NEWTON (6-0)
Notable Wins: Henry County 83-67, Liberty County 104-71, Berkmar 84-68, Heritage 81-58
Notable Losses: None
Region 8-AAAAAAA
On tap: Friday, Dec. 9 at South Gwinnett, Saturday, Dec. 10 at Duluth
4. PEBBLEBROOK (4-2)
Notable Wins: Berkmar 66-52
Notable Losses: Montverde Academy 63-81, IMG Academy 92-98
Region 2-AAAAAAA
On tap: Tuesday, Dec. 6 at East Coweta, Saturday, Dec. 10 vs. Paul VI (VA)
5. GREENFOREST (4-2)
Notable wins: Shiloh 51-40, Mountain View 67-49, Westlake 59-57
Notable losses: Norcross 45-57, Wheeler 42-53
Region 5-A
On tap: Friday, Dec. 9 Our Lady of Mercy, Saturday, Dec. 10 Bishop McNamara (in D.C.)
6. MCEACHERN (3-0)
Notable Wins: Miller Grove 84-69, Allatoona 46-43, Langston Hughes 70-61
Notable Losses: None
Region 3-AAAAAAA
On tap: Saturday, Dec. 10 at Holy Spirit Prep
7.GAINESVILLE (5-0)
Notable Wins: Langston Hughes 74-57, St. Pius X 48-43, Milton 70-61, Huntsville Lee (AL) 46-44
Notable Losses: None
Region 8-AAAAAA
On tap: Saturday, Dec. 10 vs. Brookwood 
8. WESTLAKE (4-1)
Notable Wins: East Coweta 82-66
Notable Losses: Greenforest 57-59
Region 2-AAAAAAA
On tap: Friday, Dec. 9 Wheeler at Westlake, Saturday, Dec. 10 at Atlanta Holiday Classic at Norcross
9. JONESBORO (3-1)
Notable Wins: None
Notable Losses: Wheeler 58-66
Region 4-AAAAAA
On tap: Tuesday, Dec. 6 Tucker, Friday, Dec. 9 at Lovejoy, Saturday, Dec. 10 at Mundy's Mill
10. BUFORD (5-0)
Notable Wins: Greater Atlanta Christian 66-57, Cambridge 74-51
Notable Losses: None
Region 8-AAAAA
On tap: Tuesday, Dec. 6 at Cedar Shoals, Friday, Dec. 9 at Loganville