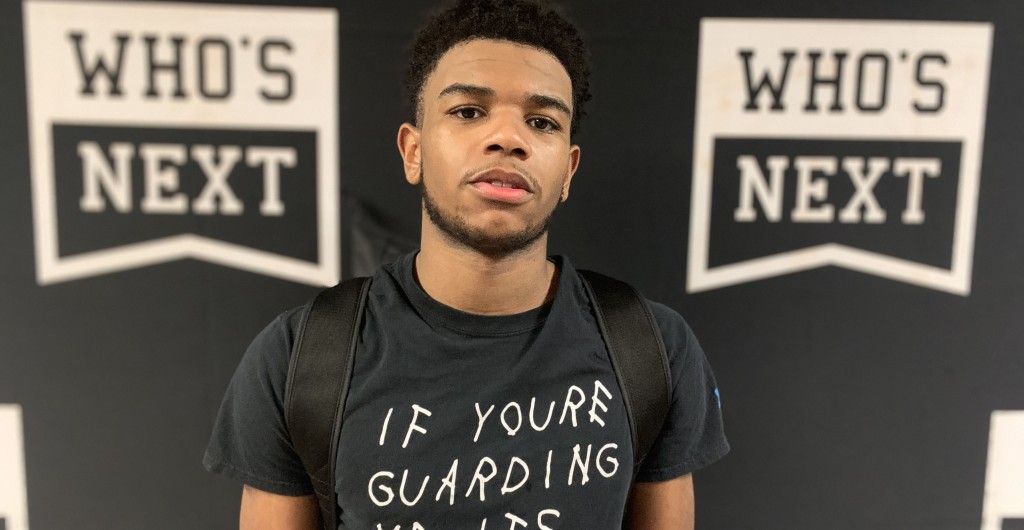 There are nights you just remember. For anyone that saw Jaden Hardy on Saturday night in action, you'll talk about this one in conversations in your hoop circles for a long time. 
The Las Vegas guard had an all-timer at the Border League, tucked away in the burbs of Phoenix, Arizona. The Coronado guard scored 45 of his team's 64 points in a win over an incredibly deep Prolific Prep team in the semifinals of the Top Flight bracket. 
His effort cemented home the storyline that we've been pushing for quite some time now - Hardy is the No. 1 player in America's 2021 high school basketball class. In a season or two of uncertainty, this much rings true - you can always expect a swing for the fences delivery from the electric guard from Las Vegas. 
What he did on this stage at this point of the wild year that 2020 has been is notable. We had our signature performance of the class delivered for this calendar season on Saturday night. And he did it on the year's biggest stage in the West and against a team that will boast five-star, blue-blood players. 
Hardy scored 17 points in the first half, earning them against a long defensive line of posts of 6-foot-7 Fallou Cisse and 7-footer Mouhamed Gueye. The length challenged Hardy's instant fire offense. But he wouldn't be deterred. Not a bit. 
Then came the second half. 
Coach Jeff Kaufman put the ball into Frankie Collins hands for four straight possessions, switching things up for Prolific and then let the Hardy train roll. When the space came for the Coronado offense, so did the magic. 
Boom. One three. Boom. Then another. Boom. A third. Things were cooking for Hardy. Then the lead flipped. Do not let Hardy get hot. You'll pay. His deep three in front of the Coronado bench gave his squad their first lead, 38-37, at 8:02 to play in the second half.
Hardy went into the matrix in the middle of a dog fight. 
Coronado held off any sort of Prolific surge, winning 66-56. Hardy finished with 45 of those points on 13 of 26 shooting from the floor, including nine of 17 from three. He hit nine threes. He did it against size that you'll rarely see at the prep level.
I've sat courtside for some of the most amazing guard play you've ever seen in prep hoops. Derrick Rose, OJ Mayo, Kyrie Irving, Trae Young, Anthony Edwards, etc. Each of those guys had a big stage gear that few possess. 
Hardy's Saturday night effort is up there. Right up there. 
Is he No. 1 in the class of 2021? It sure helps the resume. I asked him after the game about that. He said that's something that he's been working towards since elementary school. 
Working towards. 
Not dreaming of. The actions aren't speaking anymore. They're shouting.
46 points. 9 three pointers. Don't think Jaden Hardy touched the rim tonight.@JadenHardy1 @brdrleague #GEICOtfi pic.twitter.com/slEUXoKXXq

— Who's Next (@WhosNextHS) October 25, 2020