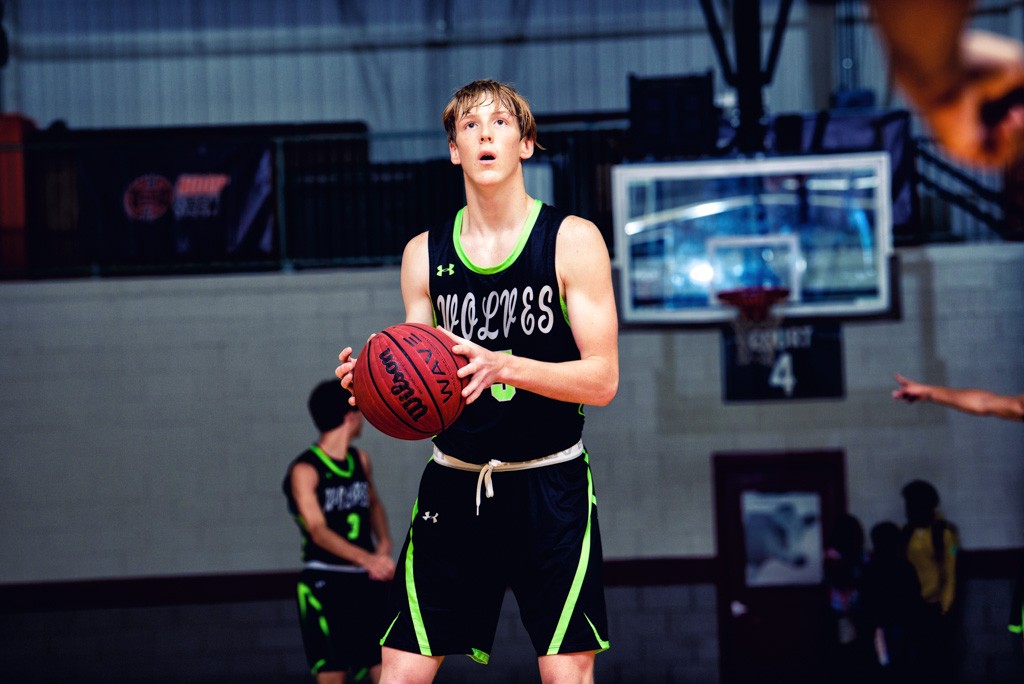 Rising seniors across the country had July 9th-12th circled on their calendar as a chance to improve their stock in eyes of college recruiters. With covid shutting down the usual recruiting calendar, we used our HoopSeen Tip-Off to set the live streaming stage of the summer. While players walked away with new found offers and interest, there were a few that would've been a favorites had coaches been sitting on the baseline. 
Although he was slated as a top 40 prospect coming into this event, a quick look at the rankings showed that he was due for a jump. That future adjustment aside, the South Forsyth product would've raised eyebrows with his play over the weekend. While McGlockton has an offer sheet as long as his arm, I was surprised to see that all of those offers exist from programs that are looking to get him on the gridiron. McGlockton is the sole prospect in the top 40 of our current class that does not have an offer at this point in his career. It was a shocking discovery given his size, skill level, and winning characteristics. There weren't many stones unturned with his play as he seemingly produced in every aspect possible. Talk to anyone on our staff and they'll sing the praises of McGlockton's play this weekend. Per his high school coach, Wofford, Lipscomb, Liberty, UT-Chattanooga, Mercer, and Morehead State have expressed interest. 
The GA Canes offense had several different gears it could kick into given the time, situation, and feel of the game. That pace was often decided by the hands of Wheeler guard AJ Burke as he correctly decided the speed in which they would approach their current possession. The characteristics that helped Wheeler bring home another state title are evident through Burke as he maintains a firm grasp of how to run an offense. Couple his sound decision making with a willingness to compete, it's easy to see why the wins have followed. A narrow loss to EAB was the only blemish on the Canes weekend as Burke helped them push to a 3-1 weekend record. Burke's play would've made him a trending name amongst coaches on the baseline this weekend. 
North Gwinnett's Brenden Rigsbee was on my short list of 2021 prospects to check off this weekend given the way he ended the high school season on an upswing. I obviously wasn't the only one impressed as two quality division II programs extended an offer after the weekend in Alabama Hunstville and Florida Southern. Rigsbee was also trending amongst our staff as a highlight worthy dunk in traffic showed the tenacity that initially landed him on my radar. Risgbee has the perimeter size, grit, and skill that translates well to a variety of different systems and cultures. Live streaming the event was enough to kick off Rigsbee's recruitment but I'm a firm believer that there's more on the horizon.