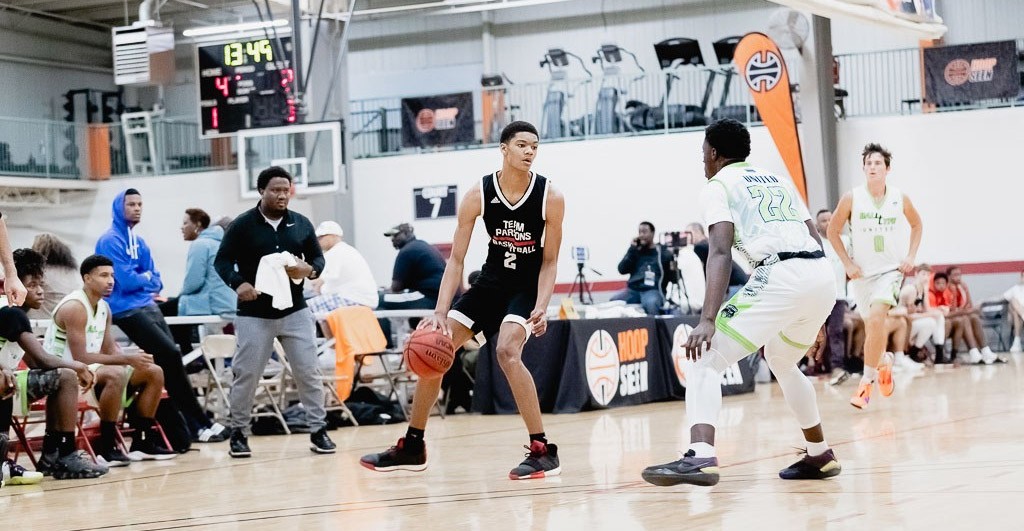 Alex Fudge is making the jump. We see this uptick for prospects a lot in their junior year of high school hoops. Fudge is making it. 
Talk to anyone in Florida and they'll agree. The 6-foot-8 forward from Jacksonville (FL) Lee High School is on the upward trajectory that the nationally recruited players make at this juncture of their player development. 
Fudge can feel it, too. His on-court improvement is catching up to his high-character personality off it. Together, you have a really nice high-major prospect. 
"This is probably one of the best seasons I've ever played in. It's taught me a lot. I'm learning as I progress through it" Fudge said.
Fudge is averaging 16 points and just a hair under 10 rebounds a game. He's also blocking three shots a game. His team will play in the state playoffs on Thursday night against Pine Forest HS.
"I told myself that I wanted to be one of the very best in my class. This year I really felt that," Fudge said.

Once the mindset was locked in, the production followed. His recruitment is already healthy but it could jump to another stratosphere in the travel season this spring and summer. As coaches come in to see him, they'll see a finely skilled player in Fudge. He said he's seeing the improvements in a number of categories. 
"Rebounding, running the floor and creating shots for myself," Fudge said. "I feel like this year I'm getting easy points because I've created that for myself. If I have to go to the post, I'll go down to the post. But if I have a big man on me, I can take him out. That's really improved for me." 
On the recruiting front, Fudge currently holds offers from Virginia Tech, DePaul, Clemson, Texas A&M, Oklahoma State, Georgia Tech, Southern Cal, Wake Forest, TCU, Iowa State, Louisiana, Stetson, South Florida and North Florida.
He said UCF, Georgia, Maryland, Texas and Florida State are also involved and interested. To date, he's taken visits to Louisiana, Clemson and North Florida. An unofficial visit to Georgia Tech on Feb. 29 is on his calendar. 
"(Academics) will matter a lot," Fudge said. 
He said he wants to major in sports management or history. He said he's also considering law. What will matter outside of the school work? 
"Relationships," Fudge said. "I just want to make sure the schools that I actually choose, that me and that coach have a tight relationship and a close bond. I don't want to go to a school where me and this coach talked here and there. I want to be able to open up and come to them at any time. The relationship is going to be a big part." 
Has anyone stood out more than the rest? 
"Not yet," Fudge said. 

For now, he said, the focus is on the state title. That's where his head is at. Making it to Lakeland and winning it all is where the goals lie. 
"We just have to keep doing what we are doing and that's just run the floor. We are very athletic. Of all of the teams that we've played, nobody ran with us. We just get up and down the floor. That's what really sets us apart. When we play tougher as a team that's all that we really need to do," Fudge said. "Everything will fall into place."