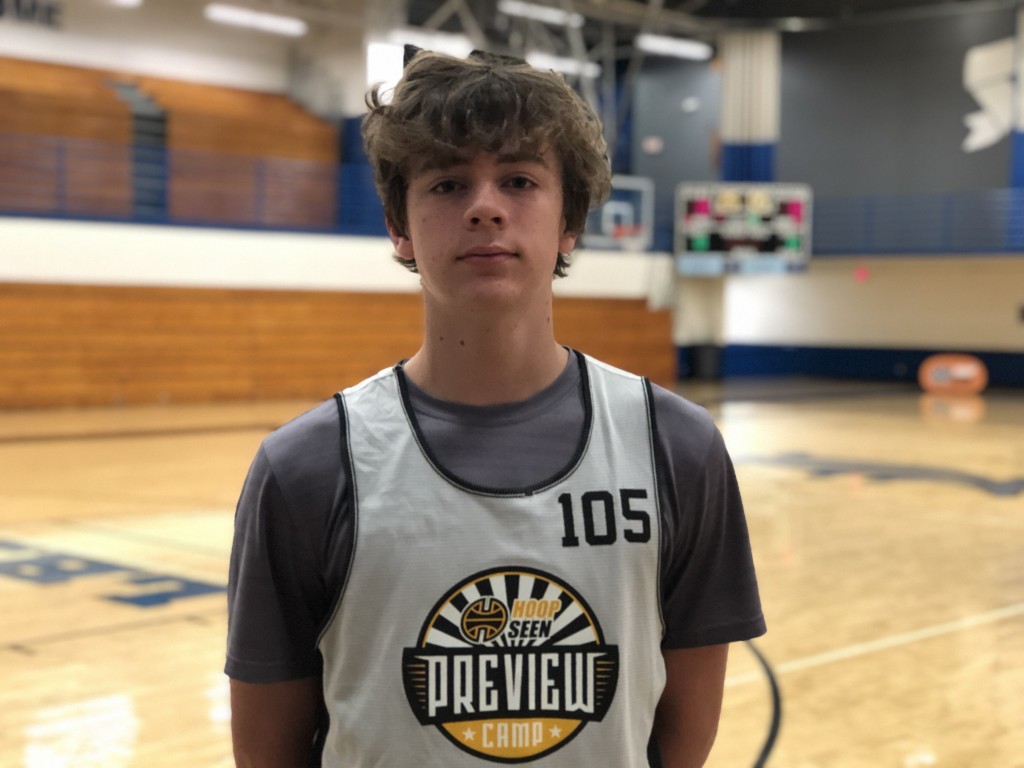 The inaugural Tennessee Fall Preview took place on Saturday and some of the best talent in the surrounding Nashville area converged at LaVergne High School for the state's premier exposure camp. Our staff came away impressed with several players. Here are the evaluations for our first team. 
Jailen Holmes, 2022 G, Madison: Holmes would make life difficult for ball handlers as he could blow up a ball screen with his ability to handle contact. During a few full-court possessions, Holmes showed some good lateral quickness and an ability to keep his matchup in front of him. Offensively, his unselfish nature made him an easy player to work off of as he set others up for layups. Good vision and a willingness to give up a good shot for a great one made him a team favorite. 
Micheal Braxton Carruthers, 2022 G, Riverdale: The smallest player on the court with the biggest heart, Carruthers would go on to guard all 5 positions at some point throughout the camp. When guarding the 5 spot there was no call for switches as the sophomore guard buckled down and fronted the post. When the flow of the game got out of control, it was Carruthers that had the best feel for the pace needed for his team. For a spurt when his shot didn't drop, his efforts on both ends of the court did not. His leadership qualities should only help him going forward. 
Jordan Hamilton, 2022 G, Hillsboro: There is a quiet approach to Hamiltons game but his production often came in big moments. As runs began to happen from the other team it was often Hamilton's hand that stopped their moment. Some timely shot-making and the ability to handle the ball would give him flexibility regardless of who was on the court. The sophomore lefty has the demeanor and skill level to make an impact at the varsity level.  
Paxton Davidson, 2022 G, Mt Juliet: When a stop was needed, the person that often got the nod was Mt Juilet guard Paxton Davidson. Armed with big shoulders and a bigger motor, Davidson would grit and grind his way to several stops on the defensive end. The best two-way prospect on his team gave them an energetic lift whenever it was needed. Some shot-making and the ability to be a secondary ball-handler helped on the offensive end. 
Robert Anderson, 2022 G, Brentwood: For a period of time it seemed as if Robert Anderson had found his touch from beyond the three-point line. Throughout one of the games, Anderson would pour in several threes with his quick flip of a release. In other games where his scoring was the focus, Anderson would serve well as an off-ball mover and screener. His ability to move without the basketball, mixed with his shooting would open up the court's driving lanes. 
Jacob Beasley, 2021 G: Beasley's smarts and toughness was on full display given the size disadvantage that his team was faced with. With one of the smallest teams in camp, Beasley would throw his weight around on the glass and mix it up with bigger prospects. His slashing led to easy layups as he displayed the good ability to finish below the rim with either hand. There wasn't a stretch in which Beasley's effort was lackluster. 
Raymon Adams was named one of our top performers. You can find our story on him here.