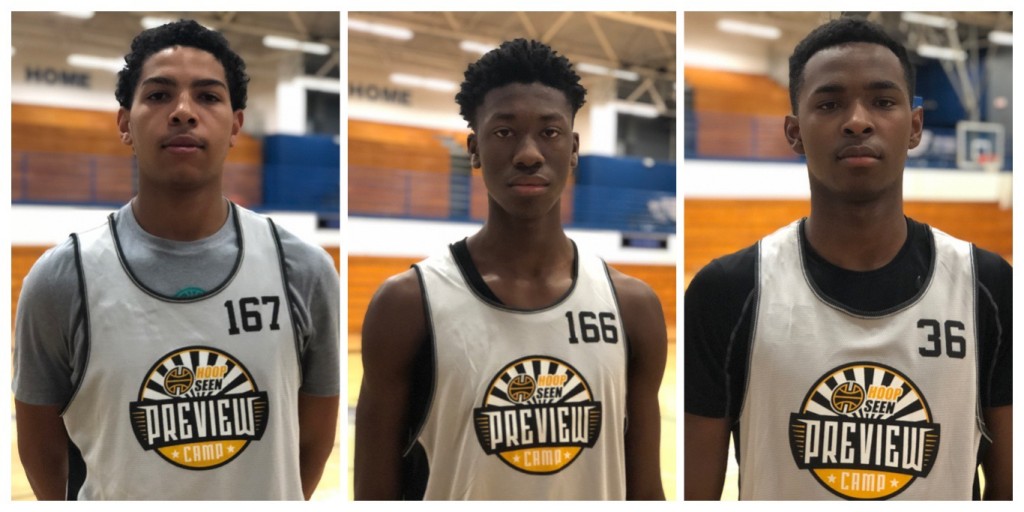 The Inaugural Tennessee Fall Preview took place on Saturday and some of the best talent in the state converged at LaVergne High school for the state's premier exposure camp. Our staff came away impressed with several players. Here is the second round of top performers.
One of the most impactful do it all guards in attendance, Evan Eursher impressed our staff with his ability to make his presence felt through all 3 games. Such size and skill are greatly coveted in the game, and Eursher looks to maximize both as his team's primary playmaker. With good shot mechanics and the ability to slide across several guard spots, his value should only increase as he develops over time. One of the state's best prospects continues to solidify his position. 
The versatility shown from .....Lipscomb Academy forward Raymon Adams was enough to make many people ask "who is that kid?" Division 1 programs should get familiar with the 6'7 prospect before he completely comes into his own. The intrigue is warranted given his versatility as a ball-handler from the 4 spot. Even a slight improvement in his ability to stretch the floor could open his game up to take full advantage of his ability to drive past defenders. In a system that allows for some creativity, Adams could shine as a mismatch asset. 
There was no shortage of positive plays to pick from when thinking back to the showing that Malik Dia had at our preview camp. From both inside and out he produced as one of the most consistent forwards we had at our Preview camp. Despite his natural shooting touch, Dia showed that he was a natural and willing ball mover that the offense can flow through. A soft touch, big body and nimble feet allowed him to insert himself on the floor in a variety of ways. Nothing was fancy, just well-executed. 
One player that upped his level of play from the start of drills to the final horn was 2021 guard Jaylen Pegues. The paint was touched at will as Pegues would get downhill via high ball screens. While he sprinkled in open shots, his ability to attack the rim ferociously and set up his teammates was his main calling card. With tight handles and an ability to weave through traffic, Pegues has several qualities to lead a winning program. 
An impressive display of some inside-outside scoring was enough to land East Nashville forward Isaiah Jones on our top performer's list. The 6'6 swingman plays with a guard's pace while having the physical stature to compete from block to block. When given the opportunity to stretch the court, Jones made great use of a smooth and fluid looking jump shot. Jones style of play fits the mold of the way the current game is being played today. Given his upside, Jones should find himself with multiple suitors, sooner than later.