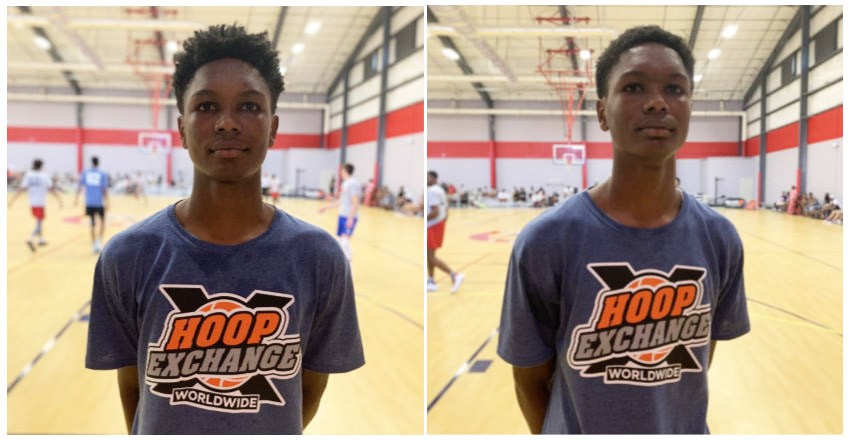 Amen and Ausar Thompson of Fort Lauderdale's Pine Crest School are causing some coaches in South Florida some early season anxiety. Why? Well, how do you defend twins with have terrific basketball frames, great length and versatility? 
Good luck, South Florida. 
The Thompson twins showed why so many are high on the class of 2022 duo at the Hoop Exchange Fall Festival. Both players bring something to the table from the backcourt. Their collective length is hard to contend with on both sides of the ball and their versatility will certainly draw even more attention this high school season. 
The Thompson twins caught our attention this travel season as they shined for SoFlo Hoops/Florida Pro at the Bob Gibbons Tournament of Champions. 
Since then, their recruitments have really taken off. They said Iowa State, Davidson, Ok st, USF, Alabama and Yale have come to the school. They added that Alabama, Florida Atlantic and South Florida have offered scholarships. Baylor is also interested, they said. 
Any time you have talented twins coming through the recruiting ranks, the first question that comes to mind always pops up - do they want to play together in college? 
"Oh, 100 percent," they said, almost in unison. 
Playing together means more than anything else. More than a facility. More than a conference. More than level. They were adamant about such a point. 
With no visits in the near future, the brothers are ready to for the season to start and see where things go from there. Just know wherever they go, they want to go together.