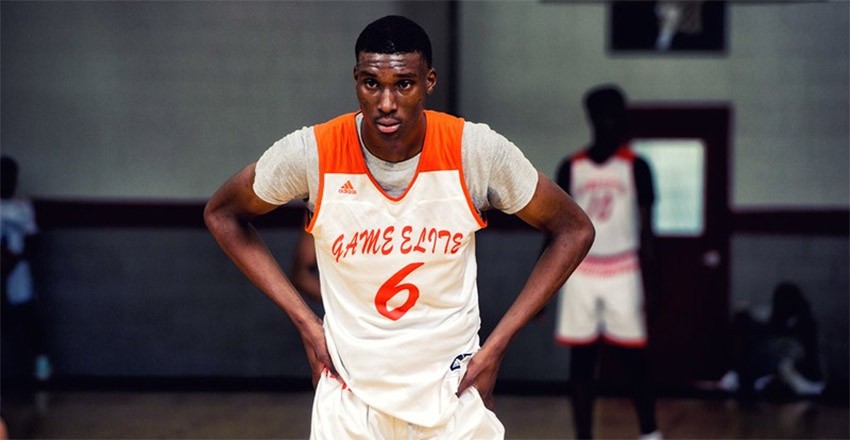 Walk into a gym where 2021 forward Ernest Ross is playing in and you'll stop and take a good hard look at the 6-foot-9 forward. It's hard not to do such a thing. Ross is uniquely long and a guy who personifies the term "high ceiling". 
College coaches agree with that train of thought. Lots of them do. 
The class of 2021 prospect from Alachua (FL) Santa Fe High School is one of the most intriguing players nationally in his class. He's been that way for a while since he burst onto the national scene at the HoopSeen Tip-Off back in March. 
He's gone from a player that not too many people knew about in Florida to a nationally-ranked and nationally-recruited prospect. 
Ross told HoopSeen.com that coaches from Ole Miss and South Florida have made the trek to see him at his high school this fall. 
To date, the Rebels and Bulls count in his offer list. They are joined by Central Florida, Florida, Oklahoma State and Xavier. Ross said he's also hearing from Auburn, Georgetown and Mississippi State. 
He added he would like to visit Oklahoma State and Xavier. 
Don't be surprised to see his grow and schools become even more serious with Ross in the coming months. The intrigue is certainly high enough to justify an uptick of activity with the junior.