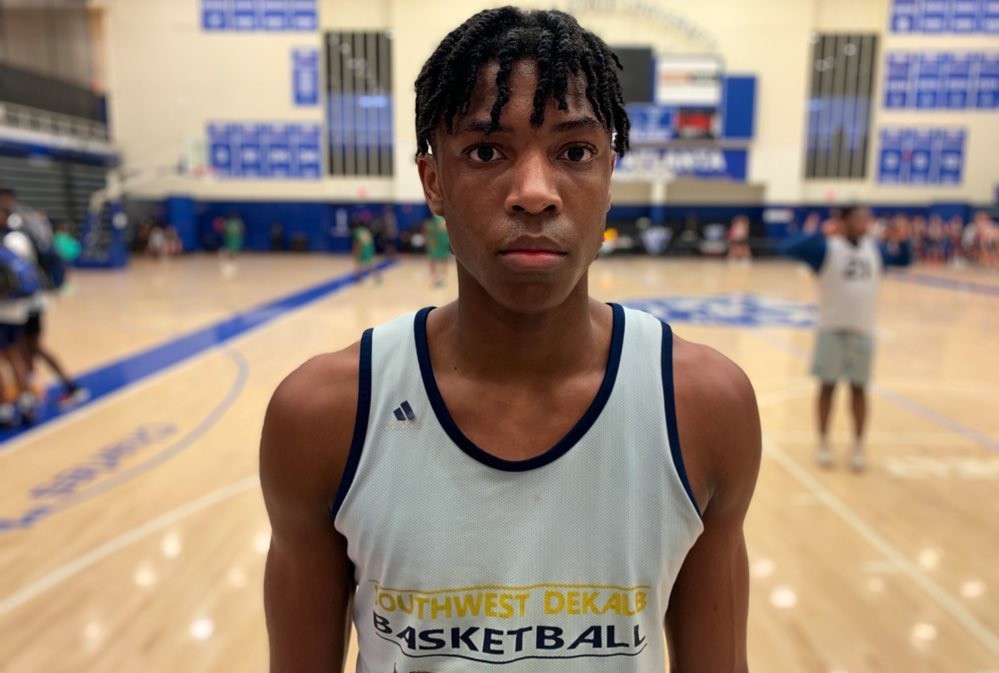 Eugene Brown's recruitment took on all comers and it grew into a national race to land the 6-foot-6 wing from Decatur (GA) Southwest Dekalb. 
On Monday, he announced his decision to attend Ohio State, giving the Buckeyes one of the best perimeter players in the class of 2020 nationally. 
Brown's recruitment drew a wide variety of suitors over the summer. He narrowed things down to Ohio State, Butler, Georgia, Georgia Tech, Louisville and Texas A&M. He also had interest from Xavier, Virginia, Clemson and Virginia Tech in varying degrees. 
Brown is one of the most cerebral players in the class of 2020 nationally. The son of one of Atlanta's most tenured coaches, Brown has grown up in the gym. Just under a year ago, he broke his leg and that sidelined his junior campaign. The time away also allowed him to recalibrate his approach to the game and his recruitment. 
Back in June, he told HoopSeen: 
"I'm looking for fit and look to people that I trust (for advice). So, when I go on these visits, I'm talking to the players and seeing what the coaches are like and seeing if they are trustworthy," Brown said. "Can I trust them? Do they keep their word? And do I fit their system?"
The Buckeyes jumped into the mix with Brown back in the spring and have been actively involved ever since. The Brown family was in Columbus over the weekend and saw enough to shut down the recruitment.