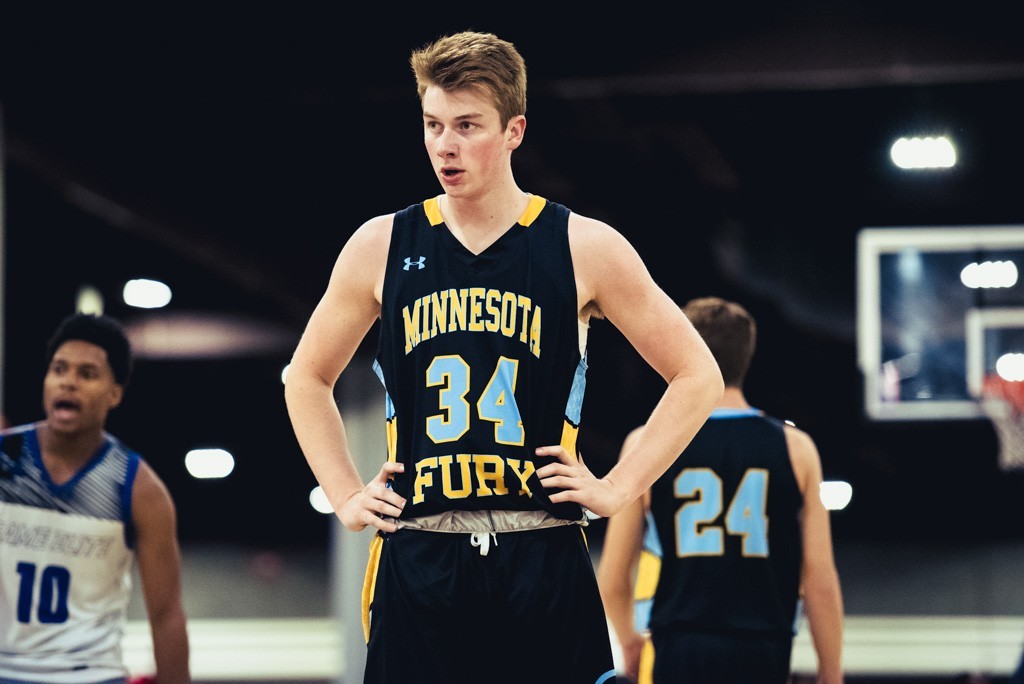 Jacob Hutson was one of the most-watched mid-major big men prospects in the country this summer. The 6-foot-10 senior for the Minnesota Fury drew a big crowd at the Best of the South and had coaches from all levels and from darn near every corner of the country watching him. 
With the summer now in getting further and further in the rearview mirror, Hutson is moving his attention to the final stages of his active recruitment. 
Hutson will take four official visits. He will begin the trips at the end of August. 
First up is Bradley, where he will visit on August 30. From there, he'll trip to Loyola on September 6. Northern Iowa will have the next visit on September 13. Wrapping things up on September 20, Hutson will visit Washington D.C. and see George Washington. 
Hutson was one of our top overall performers at the 2019 Best of the South at the Georgia World Congress Center. We wrote this about him after the loaded NCAA Live Period event: 
The big man in the middle for the top performing 17U team in the tournament was key in his team's 7-0 run in Atlanta. Hutson used his 6-foot-10 frame to hold off other rebounders. His hands are soft and strong when the ball comes off the rim. On the offensive end of the floor, he showed that he can step out and knock down three-pointers with ease. He also converted free throws. When the offense came inside, Hutson scored with ease. He also proved himself as a quality passer to his terrific shooting teammates on the wing. He came into the Best of the South with a half dozen offers. It will be interesting to check back in with him in a week to see how many new schools jumped into the picture.