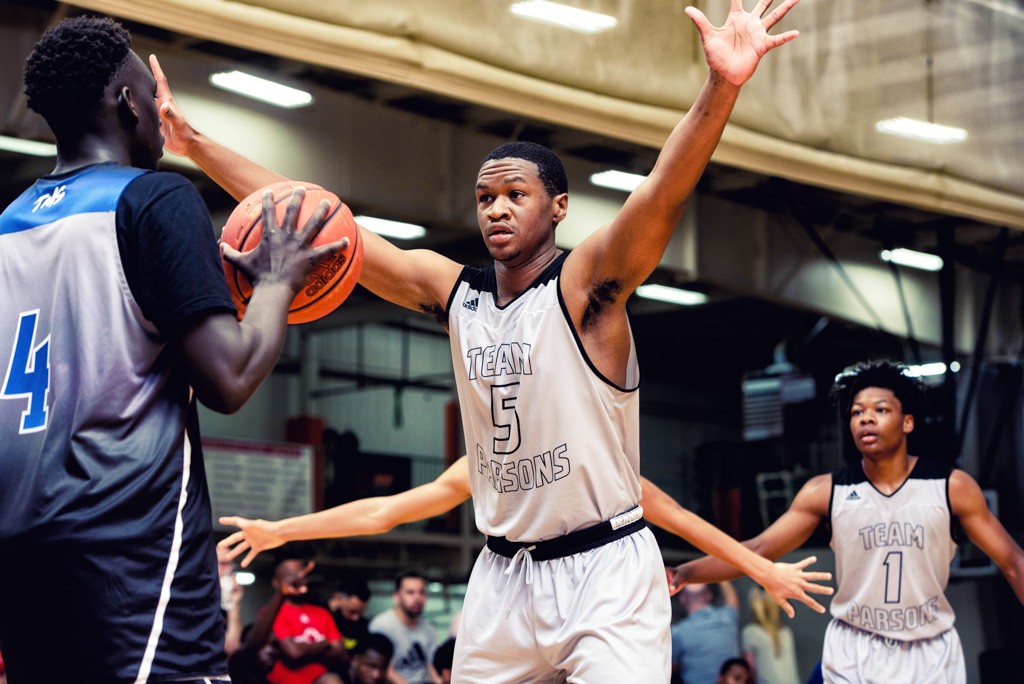 Michael Eads of Team CP25 has consistently been one of the top overall players at our HoopSeen events this season. The 6-foot-5 guard from Orlando (FL) Edgewater has a recruitment to prove it. 
The versatile guard has proven himself to be a go-to guy as well as the ultimate glue guy. He's such a hard player to guard because of his overall versatility. 
A number of schools see the same kind of on-court value. His recruitment is quite healthy as we march into the important July recruiting period. 
Eads currently holds offers from Nevada, Appalachian State, Florida International, Florida Atlantic, North Florida, Georgia Southern, Florida Gulf Coast, Oklahoma State and Towson
There are also a number of schools that have shown various amounts of interest. Eads said he has heard from Pittsburgh, Murray State, South Florida, Florida State, Troy, Virginia Tech, Temple, Georgia State, Charlotte, Bucknell, Princeton, Towson, Mercer and Wyoming. 
Eads said he will take his official visits after July. 
Eads was named one of our top overall performers from the 2019 Bob Gibbons Tournament of Champions. We wrote this back in May: 
"Team Parsons is loaded with talent and the balance of prospects has allowed them to be in a position to have success all travel season long. Eads is a perfect example of this. He finds a way, whatever the role may be. He shined as a score, as a rebounder, as a passer, and as a defender. While he may not look like the like the explosive player on the floor, Eads will find a way to make a play at the rim that surprises you and catches you off guard. He's consistently produced this season and at the Bob Gibbons Tournament of Champions, that production helped his team make it to the championship game."