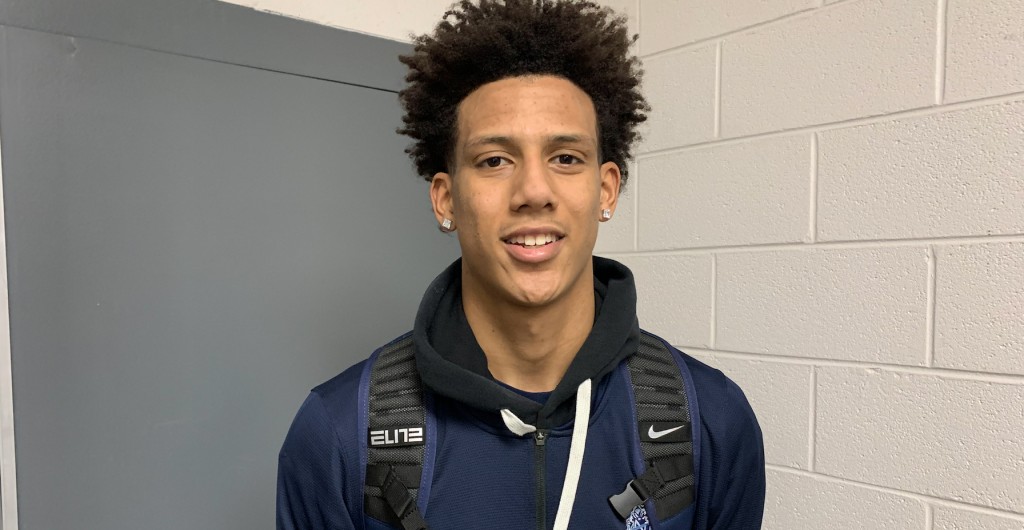 In the month of December, our HoopSeen.com team covered 12 major events on the East Coast. It was a jam-packed month of high-level ball and high-level prospects from all levels. 
Tai Young, Justin Young and Daniel Paccione were at the ARS/Roter Rooter DC Classic, Gonzaga DC Classic, Bojangles Bash, Tournament of Champions Showcase, Hawks Naismith Classic, City of Palms, Emerald Coast 16, Crowntown Classic, Chick-fil-A Classic, Tournament of Champions Holiday Classic, Big Hoops Shootout and the Lake City Classic. 
We look back on a terrific month of hoops and recall the very best of December. In this snapshot, we highlight the best juniors we saw in the month of December. 
Tai Young's Best Junior: N'Faly Dante is a man that's stuck playing a child's game. I actually felt bad on a number of occasions for the players that drew him as a matchup. Physically, there's no one in his class that comes close. With very little effort he can carve out the space needed for his smooth left shoulder hook or a rim-rocking tip dunk. He's going to do everything he can to make a push for a top 3 selection in the national rankings. See you soon NBA. 
Justin Young's Best Junior: The Wisconsin native was every bit the star player at the ARS Rescue Rooter Washington DC HoopsFest at the start of December. The 6-foot-9 do-everything forward had a monster showing at the best event I went to in December. His  28 points (9-19 FG, 2-5 from 3, 8-11 FT), 15 rebounds, eight assists and a pair of steals against DC's St. John's team was nothing short of brilliant. Johnson is one of the most versatile players I've seen this season and it's easy to see why his recruitment is dotted with the nation's best college basketball programs. Johnson has the it factor.
RELATED: Best Freshmen of December | Best Sophomores in December