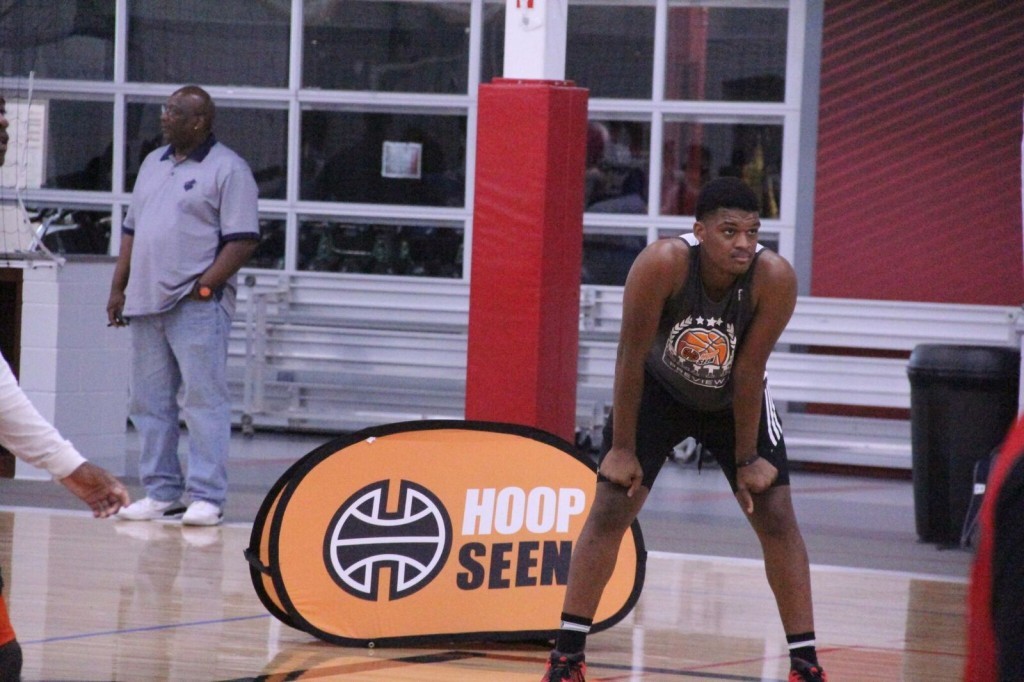 Dillon Jones has been one of the more intriguing prospects to evaluate in recent memory. A gifted passer with the intagibles primarily seen in a guard, Jones is a triple double threat on a nightly basis. Jones listed off several of his offers, many of which come from local or neighboring states.
"South Carolina, College of Charleston, USC Upstate, Maryland Eastern Shore, Presbyterian and South Carolina State are my offers. I have interest from Clemson, Oklahoma State, Georgetown, FGCU, and Murray State. It's alot of schools to name, but those are really the main ones." 
Since then, Jones has picked up offers from both Charleston Southern and Coastal Carolina, adding to the southeast flavor in his current recruitment. Now that his recruitment is up and running, Jones had this to say in regards to which offer solidified that he was coming into his own.
"Probably South Carolina for sure. Just the fact that its in my home city and the many pros that can come from me going there. The relationship I've had with the coaches. I've basivally known them since I started really playing basketball. So, probably South Carolina because of the good things that would happen to me just going there. I just like the fact that everytime we talk it doesnt have to necessarily be about my recruitment. That he can just reach out to me and talk about anything. how im doing in school, or how my people are doing. Just the fact that they arent pressuring me or any school is pressuring me, I like that. Jones said about his conversations with head coach Frank Martin.
What has been said: During this past years Carolina Preview camp, our camp director Darryl Labarrie had this to say about the Keenan forward. 
"Dillon is a skilled big wing at 6'5 with a college ready frame. Dillon showed a good feel for the game as he handled the ball, passed it, and made 3's. Dillon is strong and bullied his way to the basket with finesse finishes at different angles in transition. He was actually one of the more talented kids in the camp and will rise up my list as his motor matches his potential and skill."

Despite visting South Carolina for a baksetball game, and picking up offer from head coach Frank Martin, Jones wasn't ready to claim any favorites just yet. 
"I wouldnt say I have an early favorite because around this time last year I only had one offer. So I guess come around now I have six. So, I guess I'm still just having fun with it. Still wrapping my head around it. So I wouldnt say I have any favorites right now." 
Some minor injuries have kept Jones from visiting other programs, a time that he instead spent on developing other areas of his game.
"My shooting for sure." Jones said when asked how he can improve. "Because I feel like I can do everything else well. I have a good IQ. I can pass. I can get to the basket whenever I want. I think, of course, as my game expands, me making more shots and getting more reps. My shots going to come." 
With the offers and interest growing by the month, Jones gave his thoughts about who and what will help him make his final decision.
"I guess what my family says. Of course my brother plays a big part of my life so definetly what my brother says because me and my brother talk about basketball alot. I guess its just how my family feels and based off God. I have a bible app on my phone. I have a 40 day streak, I've been on it for 5 weeks. My brother put me on the app. I'm trying to have a better relationship with God so I'm just going to go off of what God gets for me. I'm not going to go off what's high major, what's low major or whats D2, or D3. I just want to go into a situation where I know I'm going to play. That's realy whats big for me. I want to play"