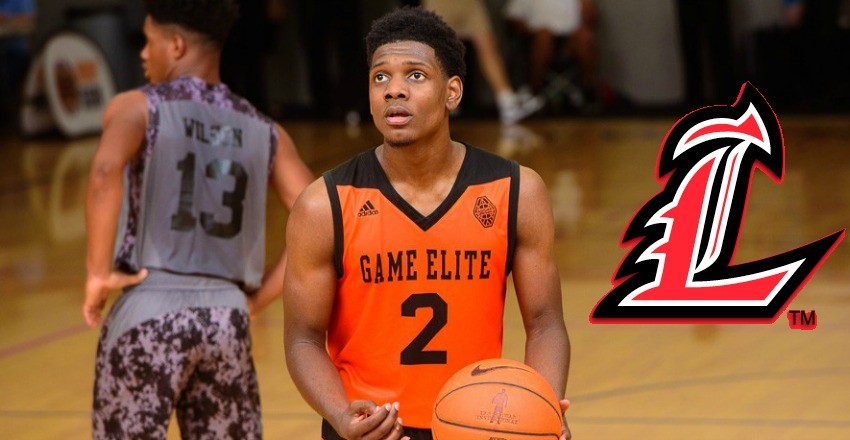 A tough as nails competitor that has improved in running his team and in his willingness to be a defensive stopper, Darius Perry gave his verbal commitment to Louisville. A 6-foot-2 combo guard that can play on and off the basketball and produce accordingly, Perry brings excellent athleticism, toughness, and versatility to the backcourt.
Running with the Game Elite 17-under squad this past summer, Perry grew into the lead guard spot as the summer went along while becoming a much more consistent scorer from deep. A very explosive finisher at the basket with a college ready body, Perry does need to limit his turnover count but shooting over 45-percent from beyond the arc while racking up nearly two steals per contest displays exactly the two-way production that the staff at Louisville values in the Peach State native.
The go-to guy for the powerhouse program that is the Wheeler High bunch, Perry will head to the ACC blueblood where he gave further insight on his commitment. "It is a great school. Coach Pitino is a hall of fame coach and I would love to play under him," Perry said. "They have a really great team and they have a family oriented team and everybody is related to everyone over there, it feels like."
Due to the Louisville's willingness to get after it on the defensive end and throw various allotments of guards onto the floor at any given time, Perry spoke on the ideal situation at Louisville. "I fit there playing style perfectly with my run and jump mentality," the Wheeler High stated. "I could help get them back to the team that they were before."
The second commitment in the 2017 class joining top-25 forward Malik Williams. Perry is a great grab in picking the ACC program over the in-state Georgia Bulldogs program. The Cardinals will stay heavy in the hunt for one or two more commits this fall as they remain involved with Makai Ashton-Langford, Lindell Wigginton, Alex O'Connell, DJ Harvey, Lance Thomas, and Luka Garza.