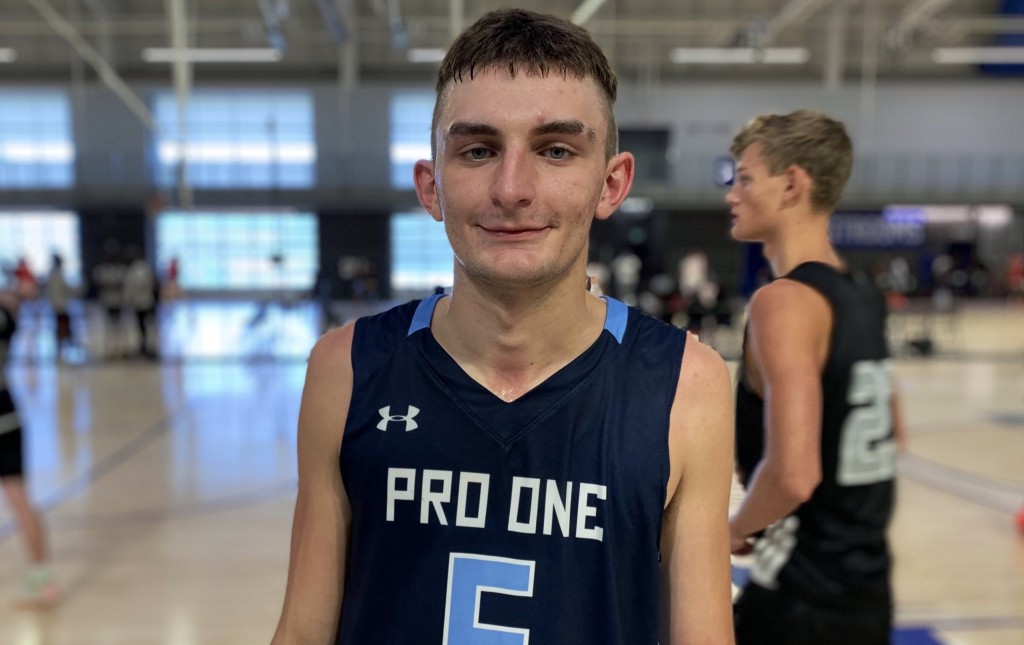 2022 Oxford (AL) wing Rylan Houck has had a productive summer playing with Pro One in various events throughout the South the past few weeks. However, after a strong showing at the Bama Jam last weekend, the rising junior landed his first Division I scholarship offer from Lipscomb on Thursday.
"It's a great feeling [to receive my first scholarship offer]. There are a bunch of milestones I've hit in life as a person, player, and Christian. From the player perspective, this is by far my biggest accomplisment," Houck told HoopSeen.com following his discussion with the Bison.
Houck, an intriguing 6-foot-5 wing man, burst onto the scene this summer with his combination of size, athleticism, and motor. All of that was on full display at the Bama Jam, as he averaged 16 points per game with several rebounds, too. Houck's athleticism and bounce is an eye-catcher, but his consistency, basketball IQ, and motor will keep coaches and evaluators locked in. In fact, Justin Young referred to him as one of the most impressive underclassmen in the event. 
Lipscomb head coach Lennie Acuff liked enough of what he saw to be Houck's first offer. Houck is very familiar with Acuff, not only dating back to his UA-Huntsville days, but also because he has an older brother that currently attends Lipscomb. 
"I know a good bit about Lipscomb, especially because my brother goes to school there. Coach Acuff and his staff are extremely welcoming. Through our talks, he is really focused on growing his players to not only be great basketball players but phenomenal men, too."
Before playing in recent events with Pro One, Houck was basically an unknown to college basketball programs. However, after a couple of strong weekends and performances, he is now hearing from Tennessee State, Belmont, UAB, Troy, and Western Carolina in addition to Lipscomb. 
"I have taken a huge step from the end of the high school season till now as a player. Pro One and my high school coaches have tried their best to get my name in the mix and get seen by college coaches. I think that's why schools are starting to show interest now," Houck explained. 
Houck will make an appearance in our updated HoopSeen 2022 Alabama rankings when released in a few weeks.