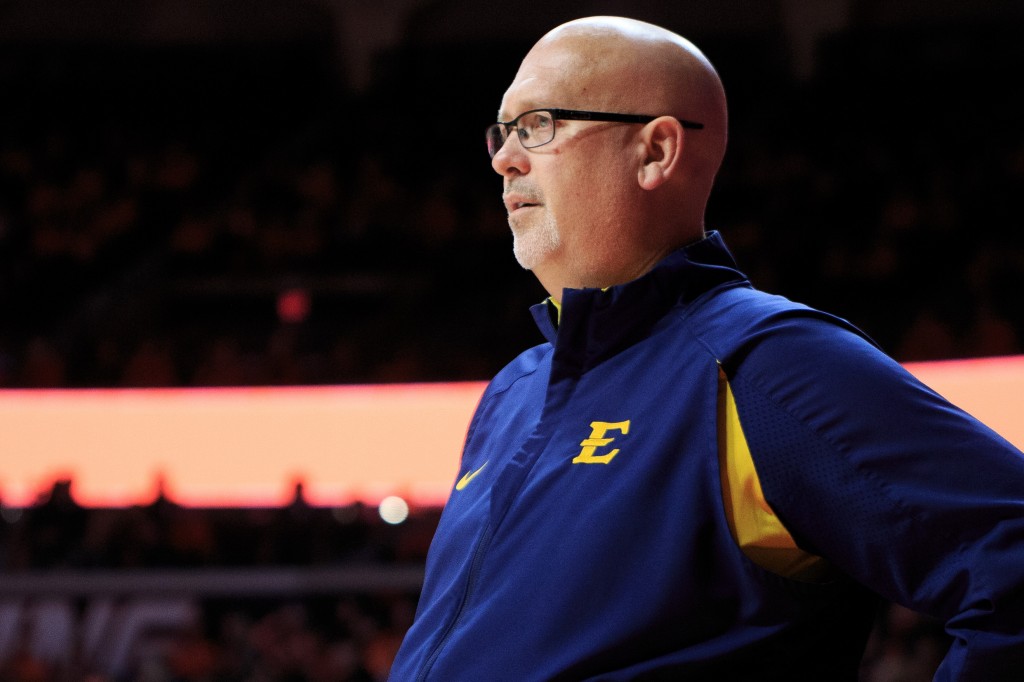 East Tennessee State's Steve Forbes has been named the new head coach at Wake Forest. Forbes won 130 games in five seasons at the Johnson City, Tennessee-based school. Before his time at East Tennessee State, Forbes was an assistant coach at Tennessee, Texas A&M and Wichita State.
Forbes takes over for Danny Manning who was relieved of his duties this past weekend after six seasons. Forbes will now get his shot at coaching at a power five conference school and his record of winning in the Southern conference and going to three NCAA tournaments including winning this past seasons Southern Conference Tournament title should transfer over while Forbes and staff will have to take a different approach to recruiting in Winston-Salem.
Change in Recruiting
East Tennessee State under Steve Forbes have done a great job at recruiting the junior college ranks and that will not be as easy at Wake Forest with their academic standards but will allow for the new staff to have a much broader range of players they can recruit and the allure of playing in the ACC will help.
Forbes has done a good job of recruiting North Carolina. Most recently landing Winston-Salem native Davien Williamson who as a sophomore averaged 10.4 points this past season. This would be a great transfer for Forbes if Williamson chooses to return home and play for his coach at Wake Forest.
Who To Take
Wake Forest finished this past season at 13-18 overall including a mark of 6-14 in the ACC.
One of their biggest needs will be at the forward position and current signee Jaylon Gibson, a 6-foot-10 forward from Grace Christian in Raleigh, North Carolina will be a player that with his size and ability to handle the ball could possibly get some minutes early for the new staff.
6-foot-5 point guard Djimon Bailey from Greenfield School in Wilson, North Carolina could also be a guy that can come in and get some minutes early with his size at the point guard position. I think Bailey was under-recruited during his time in high school and with travel basketball but he has some intangibles and Forbes and staff are not heavy at the point guard spot.
I touched on both of these players in my Wednesday's Carolina Corner.
Another signee, from Chicago's Whitney Young High School is Marcus Watson. A blur with the ball in his hands but a little under-sized, Watson will take some time to adjust to the college game but should figure it all out fairly quick.
The Leftovers
Forbes and staff need to make sure they can keep Virginia Tech transfer Isaiah Wilkins and Houston Baptist grad transfer Ian Dubose on board with their recent decisions to attend Wake Forest. Time will tell if the new transfer rule will allow Wilkins to play immediately or have to wait a year.
Bottom Line
This is a great hire for Wake Forest and gives them a coach with a proven track record at all levels that he has coached. His time as a high-major assistant to his time as a mid-major head coach will pay dividends in the ACC. Athletic Director John Currie made the best hire for the future of the Demon Deacon program.