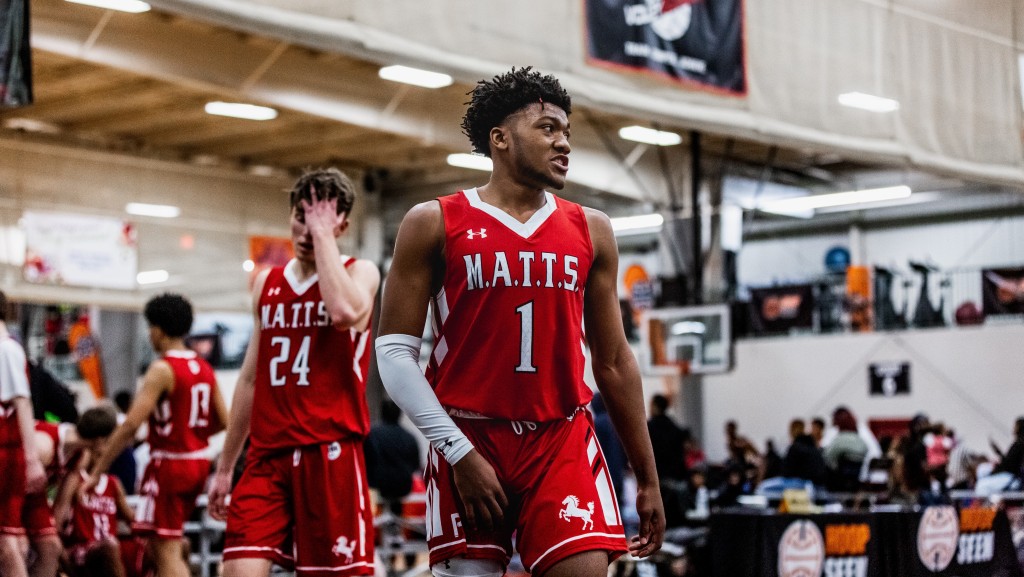 Western Kentucky landed a commitment from 2020 Shelbyville (KY) Martha Layne Collins guard Dayvion McKnight on Thursday, a source told HoopSeen.com.   
McKnight, a 6-foot-2 all-around guard, was a standout with the M.A.T.T.S Mustangs this spring and summer. In fact, he one of the top players from Kentucky from the HoopSeen Tip-Off in April. After a strong travel season with a number of scholarship offers, McKnight opted to stay home and play for the Hilltoppers.
"I felt like Western Kentucky is a place I can call home. All the coaches really believe in me," McKnight told HoopSeen following his commitment. "It feels great to stay I'm staying home in Kentucky to play college basketball." 
Western Kentucky head coach Rick Stansbury has been a constant face at McKnight's games since last summer. His persistence and making the in-state prospect a priority made a big difference in the recruitment.
"Whenever he was at my games, it really showed that Coach Stansbury needed and wanted me. He says I will have a big impact as a freshman." 
McKnight had a strong ending to the summer with the Mustangs, as he landed several scholarship offers during the July evaluation period. Northwestern, Rhode Island, and South Florida were some of the schools that extended offers. 
McKnihgt is the first pledge in Western Kentucky's 2020 recruiting cycle.