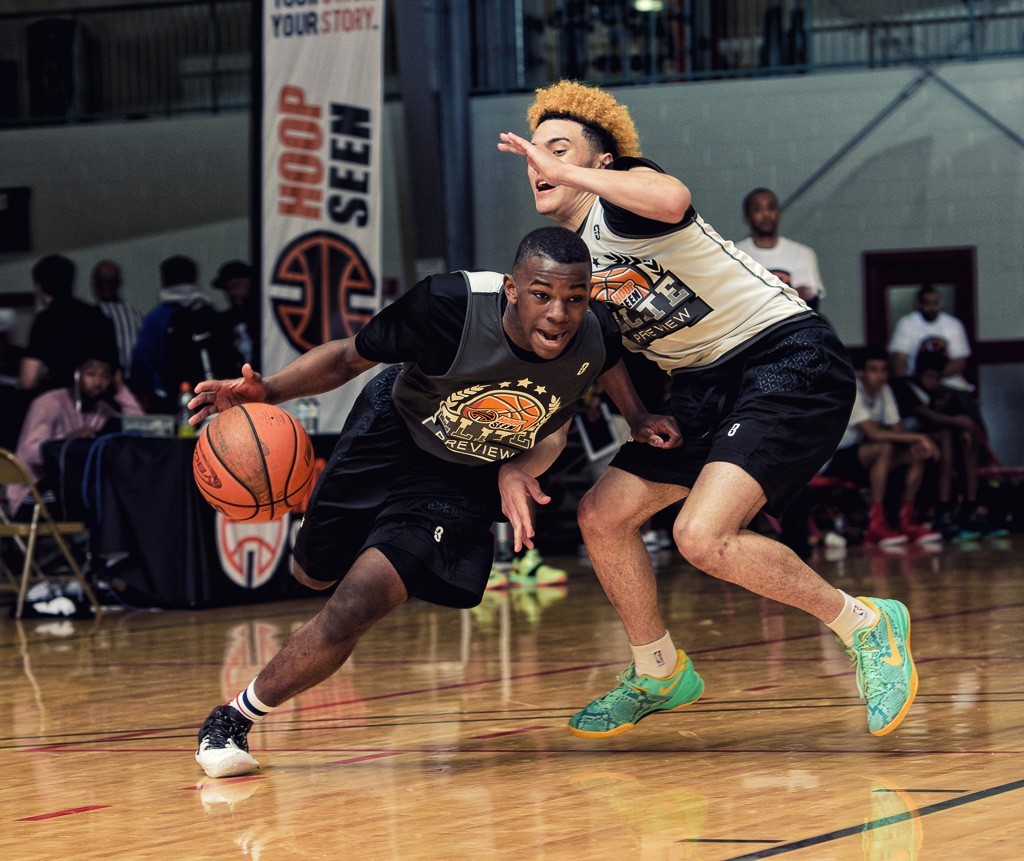 We are coming down the home stretch of the regular season here in Georgia and there are a number of games of note on Tuesday night. And who are the top seniors still available in the Peach State? In this week's Georgia notebook we explore it all. 
TERRIFIC TUESDAY NIGHT MATCH-UPS 
Flowery Branch at Buford: The new spacious arena at Buford High should be packed as Flowery Branch comes to town with their 16-4 record. Buford (17-2) sits a top Region 8-AAAAA at the moment and has not lost to a team from Georgia this season. We'll be on hand for this one and have live updates on HoopSeenGA Twitter. 
Grayson at Newton: The top two teams in Region 8-AAAAAAA go at it tonight and this one should be as good as you'd hope it is. The two teams are anchored by terrific guards. Travis Anderson is playing as well as any guard in 7A right now for Grayson and Newton is one of the best teams in the country. Expect this one to be packed, loud and at full throttle. 
Westlake at Wheeler: There isn't a more talented region in the state, the South or maybe even nationally than that of Region 2-AAAAAAA. Westlake won the first match-up earlier this season. Chuma Okeke was the best player on the floor. The Wildcats would love to rebound with a win after a loss to a great Greensboro Day team at the Peachtree Corners Invitational. 
Lakeview Academy at Tallulah Falls: Both teams are 9-0 in Region 8-A standings and Tallulah Falls, a senior heavy team, is one of five teams in Georgia with an undefeated record on the season. Both teams could make a push in Single A come tourney time. 
Cartersville at LaGrange: Nothing quite like a 106-mile one-way trip for a region game, right? Region 5-AAAA is a geographical mystery but the basketball, at least at the top of the region, is strong. This one pins the perimeter shooting of the Purple Hurricanes with the size and toughness of LaGrange. 
BEST OF THE REST
Georgia's 2017 class is the deepest group of college prospects that we've seen in nearly a decade. There are currently 45 players signed or committed to a Division I school from the class. But who is left? 
Here's a quick snapshot of the top players at each position from the state of Georgia. 
Isaiah Hart, Whitfield Academy (pictured above): Few guys have done more with their senior season, committed or not, than Hart. He was the trending prospect at the loaded Tournament of Champions over the holiday break. 
Jordan Tucker, Wheeler: As our Carter Wilson noted from the Peachtree Corners Invitational, Tucker was seen wearing a Villanova shirt prior to warm-ups. Foreshadowing? Maybe. Indiana is also very much involved with the New York native. 

MJ Walker, Jonesboro: UCLA is coming in to see the McDonald's All-American this week. Florida State remains in the picture and Georgia Tech is quietly hanging in there. Auburn and Maryland have also shown interest throughout the season. ​​​​​​​

Preston Horne, Tift County: One of the premiere blue-collar guys in the Peach State, Horne is having a terrific senior season for the Blue Devils. His recruitment has taken on comers from all levels. Moving forward, he's worth a look from schools looking to add a tough rebounder and post scorer. ​​​​​​​

Ubong Okon, The Rock Prep: The 6-foot-10 center has offers from Florida Atlantic and Florida Gulf Coast and recently took an unofficial visit to UAB. He's a defensive specialist with a college frame. 
THIS STAT MAY ONLY INTEREST ME…
Teams from the state of Georgia went 0-5 at the Peachtree Corners Invitational at Norcross. Zero for Five.