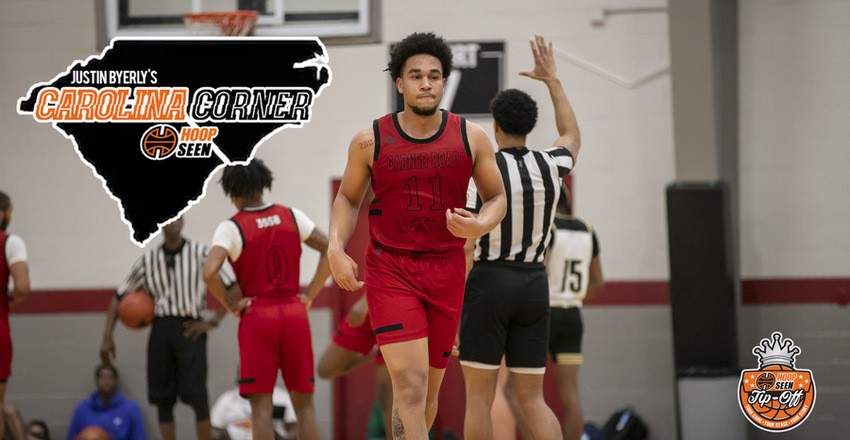 SUWANEE, GA - The HoopSeen Tip-Off, our annual get together of the top teams in the Southeast kicked off last Friday and do we have a lot of content coming your way over at HoopSeen.com. We take a look at the content so far from players in the Carolina's, a 2021 guard is heading West, former Clemson standout is heading home and NC State grabs a transfer with NC ties. 
Pettiford to Big 12
Senior guard Bobby Pettiford out of South Granville (NC) High School has committed to Bill Self and the Kansas Jayhawks. Once part of the 2021 recruiting class at Louisville, Pettiford asked out and received his Letter of Intent from Louisville after the news of assistant coach's Dino Gaudio and Luke Murray's contracts were not renewed. So on the market Pettiford went and it didn't take long for Coach Self and his staff to get the job done. 
Pettiford is a scorer that is strong and gets to his spots. He was named to the HoopSeen NCHSAA 2-A All-State team this season and led South Granville to the second round of the NCHSAA playoffs. 
Transfer Market 
John Newman Coming Home 
Clemson transfer John Newman has been a name to know in the Greensboro area of North Carolina for quite some time. The 6-foot-5 combo guard played at famed Greensboro Day before suiting up for the Tigers. After a season in which his playing time dwindled, Newman decided to transfer out of the program. He announced that he will be attending UNC-Greensboro next season and playing under Wes Miller back home in Greensboro. At Clemson this season, Newman averaged 3.7 points and 2.0 rebounds per game. 
Greg Gantt Heading to Raleigh 
Former Fayetteville (NC) Trinity Christian standout Greg Gantt, who was ranked in the top-75 among many publications as a senior in the 2019 class has decided to leave Providence and finish his career in Raleigh at NC State. At Providence, Gantt averaged 3.3 points and 2.7 rebounds in two seasons. Gantt was a member of state NCISAA title teams as a freshman and a junior at Trinity Christian. 
HoopSeen Tip-Off Content Hub for the Carolina's 
Here is a rundown of content from our team with a Carolina flare from The HoopSeen Tip-Off 
HoopSeen Tip-Off Day One Top Performers from Justin Byerly 
Seniors, sleeper and shooters : Justin Young's Saturday Notebook from the HoopSeen Tip-Off 
HoopSeen Tip-Off Day Two Top Performers from Justin Byerly 
 
Overall Top Performers from The HoopSeen Tip-Off 
South Carolina HoopSeen Tip-Off Top Performers Part I 
North Carolina HoopSeen Tip-Off Top Performers Part I 
North Carolina HoopSeen Tip-Off Top Performers Part II 
HoopSeen Tip-Off Spotlight : Devin Ginyard, Carolina Pressure