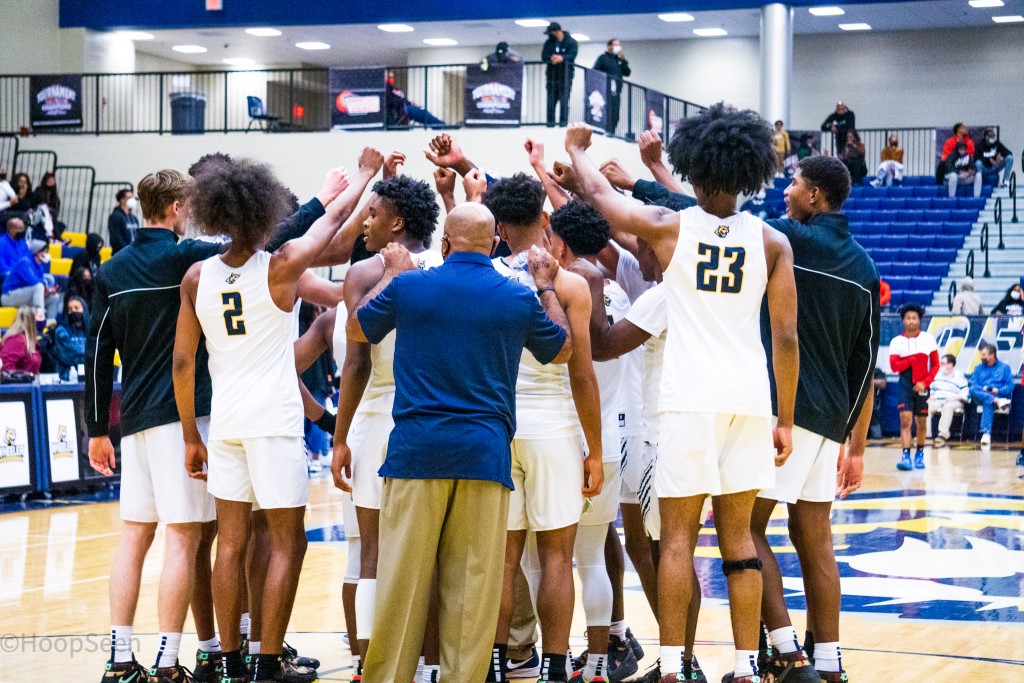 The night cap of the Tournament of Champions Classic featured Wheeler and Sandy Creek, the No. 1 ranked teams in their respective classifications going head-to-head. The game came down to the wire and Wheeler won 62-61 on a dunk by Ja'Heim Hudson on an out of bounds play executed to perfection. This game had a lot of star power. Jabari Smith, Myles Rice, Hudson, Max Harris, Isaiah Collier, and Kaleb Washington all played well.
Wheeler Has a Ton of Grit
Sandy Creek seemed be in control of the game taking a 30-16 lead into halftime. Jabari Smith was being absolutely dominant on defense protecting the paint. However, Wheeler did not lay down. Kaleb Washington came alive in the third quarter. He was getting to the rim, hitting tough mid range jump shots, and converted on a alley-oop thrown by Isaiah Collier from half court. The Wildcats really dialed in on defense and made some crucial stops. Every player on the court for Wheeler was crashing the boards looking for second chance opportunities. 
The Genius of Larry Thompson
Jabari Smith fouled out late in the game which opening a lot up for Wheeler in the paint. Down 61-60,  Wheeler took a timeout and Coach Thompson drew up the perfect play. With Smith out, that meant Wheeler would have a solid chance to get a good look in the paint. Out of the timeout, the Wildcats ran the perfect play and executed it to perfection. Khedric Oliver flashed to the high post and dished it to Hudson, who was rolling after setting a screen on Rice, for an easy dunk. The play call and execution was flawless. There will be a lot of coaches using that play in the future. The most impressive part of that whole sequence to me was the discipline Wheeler showed. After Hudson's dunk, there were no celebrations. With enough time left for Sandy Creek to score, the entire team got back on defense to get one last stop.
WHAT A GAME! Wheeler comes back and wins it 62-61 on a go ahead bucket by Jahiem Hudson (@hooper4life19) pic.twitter.com/Mk1aPgVJNo

— HoopSeen Georgia (@HoopSeenGA) December 6, 2020
Jabari Smith is an Elite Defender
There are many, many facets to Smith's game. He is obviously so skilled on the offensive side of the ball. He really showed his defensive prowess against Wheeler. Starting the game with two straight blocks on the opening possession, Smith made it known that points in the paint would be hard to come by for the Wildcats. He was also a monster on the boards, soaring up to grab rebounds in traffic. It was hard to take my eyes off of him on the defensive end, it was truly amazing to watch.