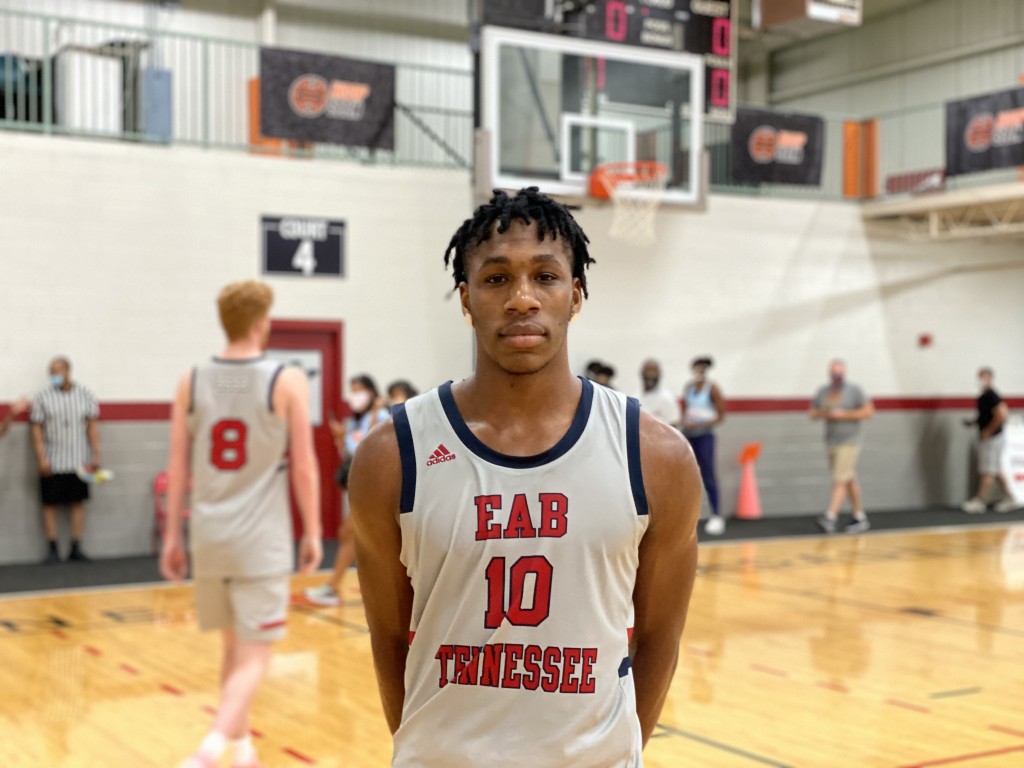 Day Three of the HoopSeen Tip=Off ended another great event from Suwanee Sports Academy. Here is a look at three things that I took away from the day. 
Darrius Davis Heading to Combine Academy
Playing for EAB this weekend at our HoopSeen Tip-Off, Davis told us that he will be heading to Combine Academy in Lincolnton, North Carolina playing under former NBA player Jeff McInnis. Davis spent last season at Moravian Prep in Hickory, North Carolina. During our event, Davis had a team-high 20 points for EAB in a loss to Hype and in the second game of the day, he scored 20 points again in a win over The Georgia Hurricanes.
The 6-foot-3 Davis is a strong guard that has great court-vision and is a flashy passer. He thrives on taking the ball hard to the rim and finishing with contact. His offer list consists of DePaul, Rhode Island and LaSalle.
Hudson Shows Out
6-foot-7 forward Ja'Heim Hudson playing with HYPE this weekend was one of the best prospects that I saw over the weekend. The long and strong forward helped HYPE take down Team EAB this afternoon scoring 12 points and putting the finishing touches on the win with a dunk late in the game.
Hudson has an arsenal of offensive moves that he can use to score from all spots on the floor and he uses his size to take advantage of smaller opponents. Hudson is a strong rebounder and from what I saw today has a willingness to defend.
His offers to this point are East Tennessee State, UAB, Florida Gulf Coast, Winthrop and Kennesaw State.
Allow Me To Introduce Myself
6-foot-4 guard Jakere Newton for Tampa Bayhawks was one of the better performers I saw on the weekend. The scoring guard can fill it up when he wants to. He has good size coupled with a consistent shot. He is able to get his shot off by creating separation. He understands how to get in right position. Newton told us that he has no offers and no interest at this time in his recruitment. Newton is a player that can land at a Division II school and make a difference. In tournaments like this, there are always sleepers and Newton is exactly what we are looking for and are trying to help with bumping their recruitment in an upwards trajectory.