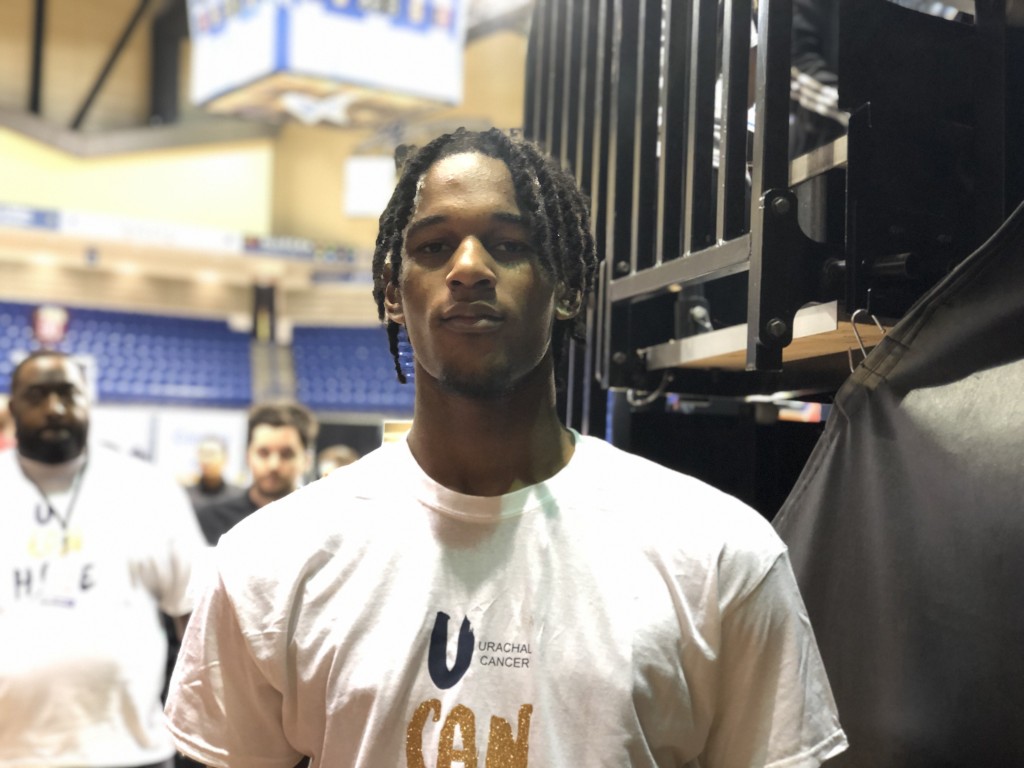 Asheville, NC - The 7th Annual Coaches vs Cancer Shootout is underway this weekend at UNC-Asheville. The seventh edition of this event that has grown each year has raised $150,000 for the fight against cancer since its inception.
Tournament Director Brian Carver started the Shootout seven years ago. Each team that participates chooses a hero in their schools' community and have been raising money over the past 6-7 months prior to the event for the battle against cancer.
Carver has been a fixture in Western North Carolina basketball for nearly 30 years. This is his 29th year coaching basketball in the mountains. He has been at his current school, Enka High School for the past 18 years.
Carver's daughter, Emily, a 5-foot-10 2021 guard for Candler (NC) Enka High School has several Division scholarships including Western Carolina, UNC-Asheville, Appalachian State, Presbyterian and Campbell. She is one of the top prospects in the region on the girls side.
McMullen Looking Ready
Greensboro (NC) Ben L. Smith took on Asheville (NC) in the 2:30 game. Murray State signee Nic McMullen looks like he should already be on campus at his future college. One of the more physically gifted players in the region, McMullen showed what Murray State Head Coach Matt McMahon has known for a while… McMullen is a great rebounder. He grabbed 18 boards in the game and scored 25 points on a variety of scores down low and spent a lot of time at the free-throw line. The 6-foot-8 forward looks like he has been in the weight room and has fine-tuned his body.
Tyrece Thompson Shows Out
Asheville (NC) High School guard Tyrece Thompson continued his scoring rampage this season, dropping 25 points against Greensboro (NC) Ben L. Smith, the best team the Cougars will see this season. Armed with size at 6-foot-3, Thompson spends his time playing the point guard position but would play the shooting guard position in college. He doesn't turn the ball over and he makes smart plays, attacking the defense and either got fouled or made the tough shot. His college recruitment is a little baffling with no offers and not much interest at this point. He scored a 32 on his ACT. Head Coach Jordan Phillips, the reigning WMAC Coach of the Year kept his Cougar team right there in the game until Smith's size and athleticism was just too much for the Cougars.
Myles Adams Impresses for East Lincoln
We saw the 2020 point guard on our HoopSeen stage with Team Hickory during The Bob Gibbons Tournament of Champions back in May. Adams was named a 17U Story Starter after his performance. The 6-foot-3 long and lanky floor general can dissect the defense and can score from all spots on the floor. Last night against Asheville (NC) Reynolds High School, Adams went for 21 points and had 6 steals in the 68-50 win for Lincolnton (NC) East High School.