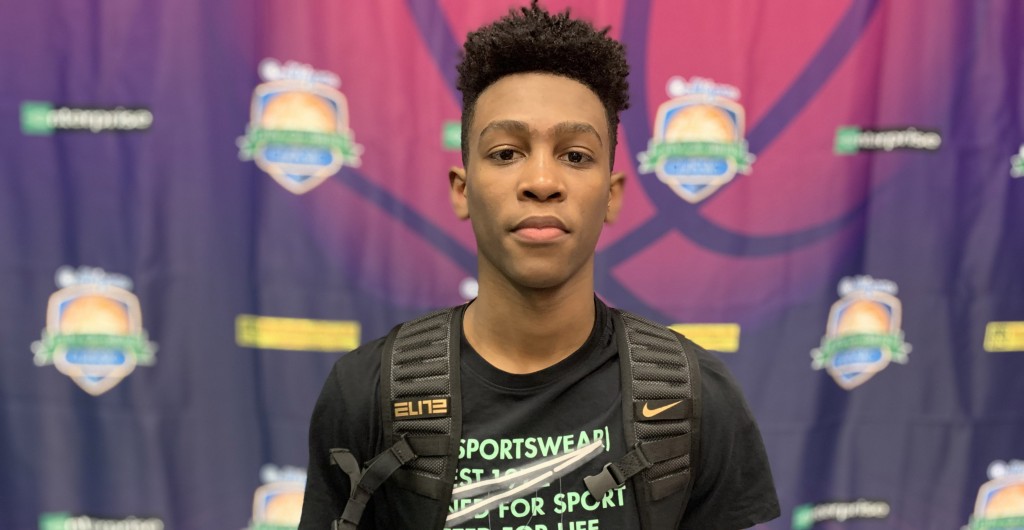 Javian McCollum remembers the first time he came to the City of Palms. He was 12. He was a local kid here in Fort Myers. And like so many here in Southwest Florida, he would try to find some real estate at Bishop Verot to catch a game. 
In 2014, everyone came to see the number one player in the country. Ben Simmons was the show. He and his Montverde Academy team was must-see high school hoops. McCollum, a Fort Myers kid, was in the stands and dreamt of when his day would come on the stage that drew national eyes in. 
Fast forward to 2019 and McCollum was on the court in an opening-round game at the City of Palms as a starting guard fro the local team. He was paired up against Zion Harmon and Marshall County out of Kentucky. McCollum scored 16 points, had five assists and played well on the defensive end of the floor. 
"He makes the whole team go," Fort Myers coach Keeth Jones said after the win. 
He's right. 
For the national media that caught him for the first time, they came away impressed. For those of us who have seen him before, this was par for the course. McCollum is coming off a big summer with Team Parsons SWFL 16U. He was an eye-catcher at the massive Best of the South event during the NCAA Live Period back in July. 
"I work hard for it. I train every day with my friends in the gym," McCollum said. "My coach just kept on harping on me 'Step up, step up.' He wanted me to be a leader over the summer. 'You're leading them. They're behind you,' he said." 
That leadership is growing and, in turn, so is his production and overall skill development. 
McCollum said he holds one offer at the moment - from Missouri Baptist. William & Mary was in to see him play on Wednesday night. Florida Gulf Coast, Drake, Columbia and New Orleans have shown entry-level interest. McCollum has a great potential for a big "blow up" guy after his showing here in his hometown. 
Now McCollum and his team will play IMG on Thursday at 6 p.m. Perhaps the biggest game of his young and budding career, the kid who grew up coming to the event will now have a chance to impact his future. 
RELATED: 16U Best of the South All-Tournament team | Top 16U BOTS Performers