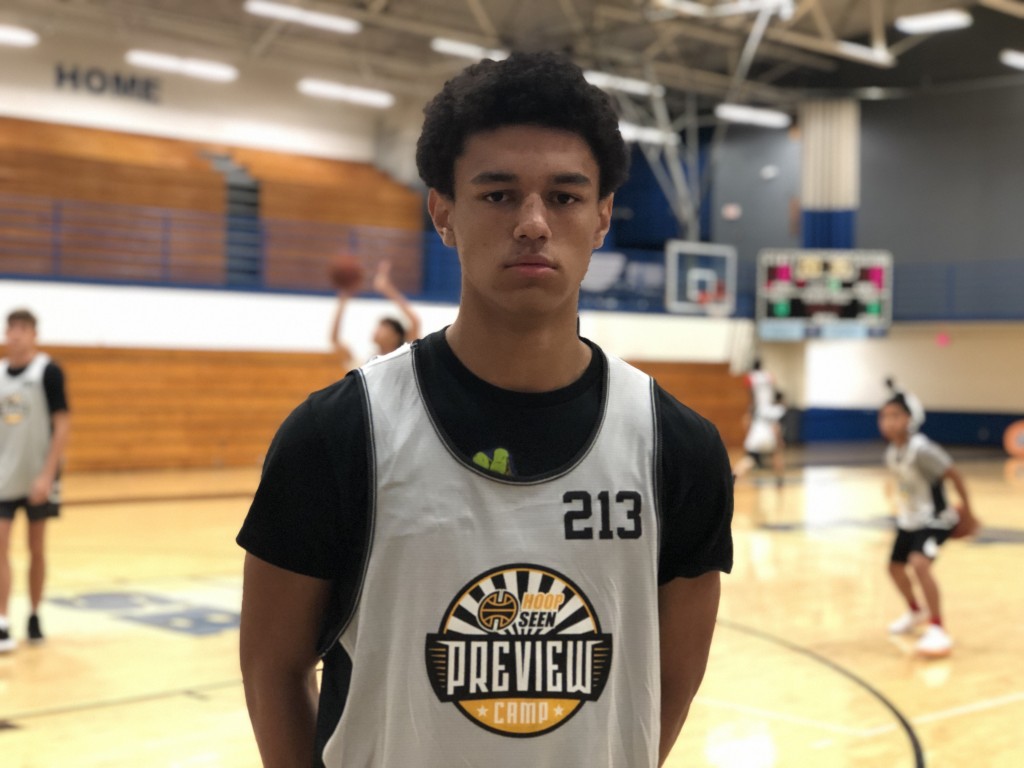 The inaugural Tennessee Fall Preview took place on Saturday and some of the best talent in the surrounding Nashville area converged at LaVergne High School for the state's premier exposure camp. Our staff came away impressed with several players. Here are our evaluations for team 4. 
#28 Joaquin Pineyrua, 2023 G, South Warren: Despite not passing the eye test, Joaquin Pineyrua was a productive prospect for team 4. Pineyrua understands tempo and has enough tools in his bag to keep defenders off-balanced. Those moves proved useful as the young guard would go on to put in mid-range and three-point shots at a very nice rate. No flash was necessary for his passes and he threw on time and accurate passes to his teammates.  
#40 George Brown III, 2022 F, Bob Jones: Good shot selection and a great motor caused George Brown to be a favorite with his camp coach. Some scoring from the perimeter was noticeable but more importantly it was his energy that seemed to up the play of those around him.  There wasn't a moment at camp in which Brown seemed to take a possession off. 
#85 Carter Jett, 2021 G, Anderson Co: Jett understands the importance of controlling the pace and setting the table for others to have scoring opportunities.  With the ball on a string, he handled pressure well and played with his eyes up, often making pinpoint passes for layups.  In ball screens situations, Jett was outstanding as he put the defense in no-win situations. His ability to both facilitate and score made him a difficult cover. 
#136 Jordan Farmer, 2023 G, Bob Jones: Despite being at a size disadvantage for several of his matchups, Jordan Farmer was far from afraid of mixing it up with taller and bigger defenders. The ability to finish over his shoulder created some separation, from there his soft touch came into play. A nice mid-range stroke and the awareness to know when to take it helped his team's offense. A great attitude and being very coachable was notable in his coach's evaluation.  
#213 Joshua Roberts, 2023 W, Montgomery Bell Academy: Activity on both the defensive and offensive glass showed the physicality that Roberts brought to the game. Once secured, his tendency to push the ball on the break would open up his teammates to run the floor for layups. Some pick and pop ability made him a solid long-distance threat, and his good post footwork made him equally as effective. 
Evan Eursher was named one of our top performers. Read more about his performance here.