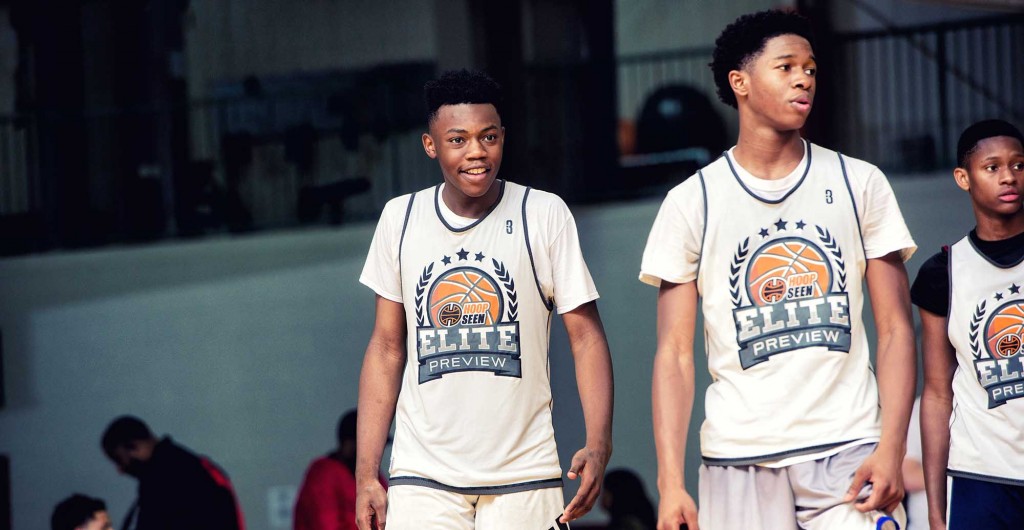 The 2022/2023 Elite Preview camp was loaded with great young talent from all parts of the Southeast. We dive deep into each team from the invite-only camp held at Suwanee Sports Academy. It's time to dive deep into Team 1. 
Javon Bennett, Winter Park (FL) Trinity Prep, 6-0, PG, 2022: The Floridian returned to the Elite Preview for his second go round and in this year's camp, he looked even better than he did last year. Perhaps the biggest compliment he could get from his coach was this: "our team flows when he's on the court". Well said. Bennett is a flat out competitor and one of the best in that category all camp long. He hit high-arching shots time and time again from the corner, including a game-winning three-pointer to give his team a perfect 3-0 record. He's a quick guard who can lock down the ball when he wants to. With improved communication and strength, Bennett will be a fun guard to watch moving forward. 
Gabe Omoregie, Dacula, 6-5, F, 2023: You gotta love an energy giver. Omoregie was that dude for his team at the Elite Preview. He got on the floor for loose balls, he rebounded hard and his motor was always pushing the red line. His coach said "the ball always finds him" and he's right. The big man would go hard after the ball on both ends of the floor. He finished through contact and owned the offensive glass. As he matures his game and body, he's going to be a load to defend. 
Calvino Stallworth, Wheeler, 6-1, SG/SF, 2023: First and foremost, the young wing wants to guard end to end. He caused a lot of problems with his length on the defensive end of the floor. There were a number of plays that he made that most players of his height don't make, including a great chase down block in transition. Stallworth is a good shooter who can get his feet set first before letting it fly. He's a good straight line driver and passer. 
Wyatt Sullivan, Buford, 6-4, SG/SF, 2022: Of all of the class of 2022 players we saw at our Preview camps from the state of Georgia, Sullivan has the tools to be one of the top young players to breakout this high school season. Playing at Buford and for a great coach like Eddie Martin, there could be good things on the horizon for him. He's great in transition and he can really pass. Sullivan is bouncy and can play above and finish around the rim. He's a capable shooter and sometimes a little too reliant on being a straight line driver. But the raw talent is there to keep getting better and developing into a promising player. 
Lebron Thomas, Lee Central (SC), PG, 6-3, 2022: Thomas has been one of the top guards at our Preview camps this fall. In this setting, we saw his great end-to-end speed that led to good transition basketball. He is best when he has the ball in his hands as a good driver and good passer in speed. Thomas can really fly up and down the floor and finishes well in traffic. Added focus on the defensive end will be the next step in his already promising talent base. 
Kami Young, North Cobb Christian, PG 6-1, 2022: Solid overall in every category, Young was looking to push the tempo and pass the rock on his talented team. He surprised some defenders with some bursts here and there and made some tough baskets at the rim. He rebounds well for his position and showed off a good stroke from the perimeter. 
There were three players who were named as a top performer at the Elite Preview camp. They are: Bruce Thornton, TJ Grant and Kendall Campbell. Click on their name to read more about their individual performances.