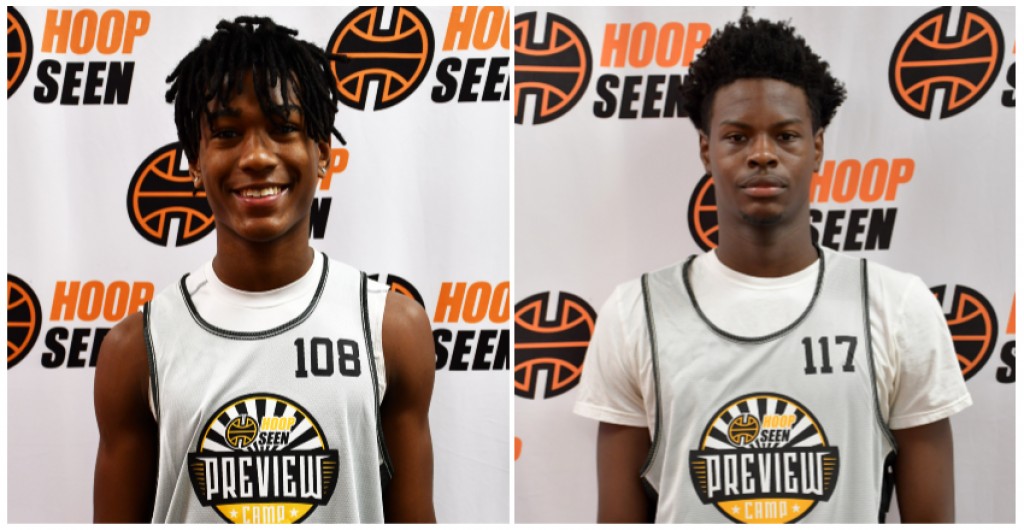 The first session of our Georgia HoopSeen Fall Preview camp is in the books and our staff of evaluators and coaches have gone through their notes of every player in the camp. Every. Single. One. Today we look closer at Team 2 from the camp.
Griffin Cherry, North Paulding, 2021, G: Waiting with his feet set for the kickouts from Madison Durr or Matthew Smith was unarguably the teams best shooter, Griffin Cherry. When the defense collapsed he found his spots from the perimeter and waiting comfortably to fire off a three. When he wasn't providing a secondary calming hand, Cherry made the most of his attempts as the team's long-distance threat. 
Righteous Chester, K.I.P.P. Collegiate, 2020, SG/SF: His camp coach spelled it out pretty clearly - when he played with a motor, he has a chance to be really special. Chester was at his best when He is attacking the basket. The 6-foot-2 slasher played bigger than his size and he rebounded and defended at a high level. 
Anthony McDaniel, Campbell HS, 2021, CG: The 5-foot-11 guard played unselfishly throughout the camp. He's a good defender with a high motor. McDaniel proved himself as a great teammate and when his perimeter shots were contested, he was able to convert into made buckets.
Crosse Singletary, The Campus Academy, 2023, SG: The freshman guard from Columbus showed flashes of being a knockdown shooter in this camp setting against bigger and stronger players. His coach was high on his coachable attitude. 
Matthew Smith, Osborne, 2020, G: Possession after possession, Osborne guard Matthew  Smith had the keys to the car and controlled the pace of the offense. While preferring a quick tempo, Smith would often push the break and use his cat like shiftiness to penetrate any holes. Before the defense was set, Smith would be past the first line of defenders and reading the second before ultimately making his move. In a free flowing offense, Smith is your man. 
Wyatt Sullivan, Buford, 2022, SG/SF: The 6-foot-3 guard shined in transition and played well in speed. He's a solid and strong athlete who should only get better this season at Buford. Defensively, he guarded the best player on the other team every time out. Offensively, he finished well at the rim. His perimeter shot is good but certainly could improve. Sullivan was one of the better sleeper prospects we saw from the 2022 class at the camp. 
Madison Durr of Pace Academy was one of our top overall performers from the camp. He was written about HERE.
RELATED: Team 1