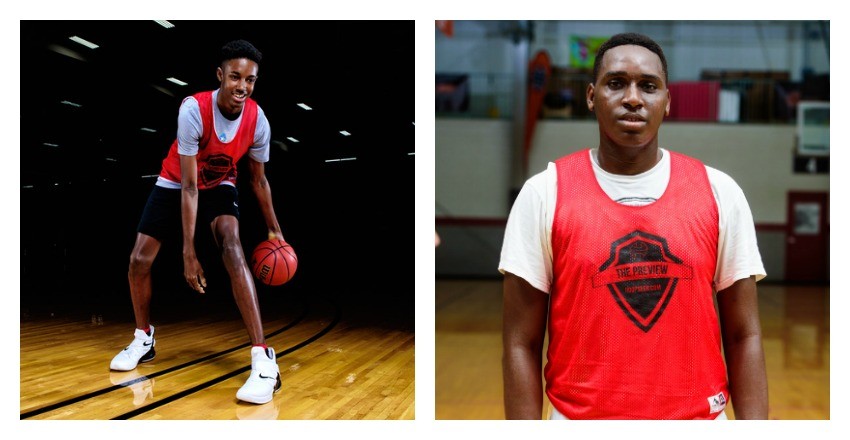 The Elite Preview 2021-2022 camp is in the books and now we begin to look back at all of the players who competed in the biggest stage of the Fall. 
Zyair Greene, 6-2, SG, Miller Grove, 2021: A consistent shooter from the three-point line, Greene shined from deep throughout the camp. His quick dribble pull-up was a weapon. The quick stroke scorer was one of the best shooters in camp. 
Elijah Greer-Dawson, 6-2, SG, Archer, 2021: A very long guard who proved himself as a player that can stretch the floor and get to the cup. 
Dillon Hunter, 6-3, PG, Westlake, 2022: The big point guard controls the ball very well and has a consistent three-point shot. Hunter is an elite passer and floor general. He was one of the top performers at the Elite Preview. Read more about him HERE.
Andrew McConnell, III, 5-11, PG, Mill Creek, 2021: The floor general has a nice quick first step which allowed him to get into the paint and finish around at the cup. He can play the one or the two on both sides of the ball.
Aidan Saeed, 5-11, PG, Athens Academy, 2022: You could count on him to be consistent from behind the three-point line. 
Daniel Umoh, 6-10, C, Solid Rock, 2022: The biggest player in the camp, Umoh used his size to own the post and make his presence felt. Umoh rebounds and owns the block very well. For his size, he runs the floor well. He understands how to post and seal.
Chauncey Wiggins, 6-6, SF, Eastside, 2022: One of the most intriguing long-term prospects in the entire camp. He's so long on defense and can play the three, four and five positions on both sides of the floor. He has a really nice short corner three-point shot. Wiggins is versatile and full of upside. He's sneaky skilled and one of the best passers with size in the camp. The freshman was one of the three best long-term players in the entire camp. Can't wait to see how his game develops over the next four years. 
Christian Willis, 5-11, PG, McEachern, 2022: The point guard used his speed to open up the transition game and get to the rim. He plays with a nice confidence to his game.