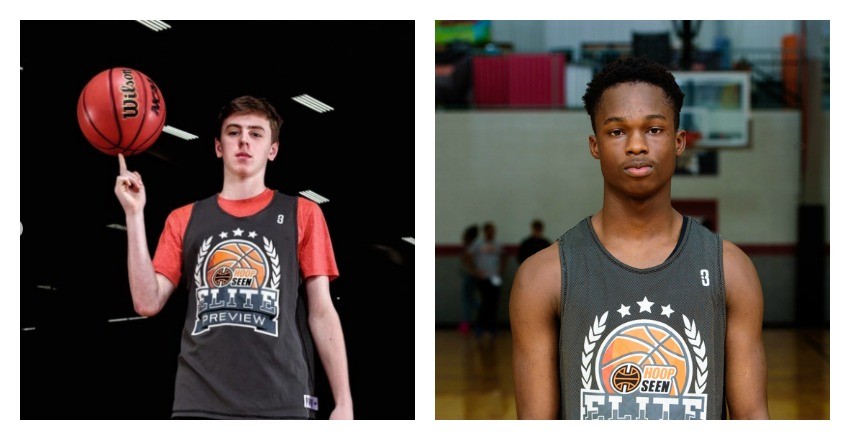 The Elite Preview 2021-2022 camp is in the books and now we begin to look back at all of the players who competed in the biggest stage of the Fall. 
Justin Bogard, 6-3, SG, Grayson, 2021: An active guard who shines as a slasher. He finishes with both hands at the rim. He can defends his position well and rebounds at a good clip.  Comfortable shooting from the perimeter. 
Jacob Dombrowski, 6-5, PF/C, Tucker, 2021: A couple of years new to the game, the five man learning to be a true post player as he uses the fundamentals that he has acquired. Can step out and shoot up to 15 feet.  A willing rebounder keeping the ball high for the outlet pass.
Jonathan Ellis, 6-4, SF, Brunswick, 2021: A long, bouncy and athletic three man that does a good job coming off ball screens for a pull-up jumper, attacking the basket and making the right pass. He's a good passer on the perimeter and from the post. Rebounds well out of his area, with quick second jump for easy put-backs. Shoots the long ball and good at pull-up mid-range shot off the dribble. Always in attack mode.  Can defend multiple positions. Finishes on either side of the rim and will dunk on a defender. Can play with his back to the basket, with good post moves.
William Freeman, 6-0, PG, Baldwin, 2021: A strong guard with great body control that finishes with contact among taller players at the basket. Drawing contact puts him on the free-throw line often. He puts smaller guards in the hole. Does a good job of rebounding for the guard position.  Very unselfish and makes the extra pass.
George Pridgett Jr., 5-11, CG, Roswell, 2021: A speedy and crafty left handed point guard with a good feel to the game. A score first type of PG, but can generate scoring opportunity for his teammates.  He is a volume shooter and scores in various ways.  Can shoot the three ball from deep with success. Handles the ball on a string, with good court vision. Is an average defender, that can be a good defender because of his quick footwork and active hands. Excels in transition with his speed, to keep the defender on their heels.
Sutton Smith, 5-9, PG, Denmark, 2021: The lefty is tough as nails and was one of the best competitors in the entire event. He did everything that was asked of him to do with a smile. Smith was one of the top performers at the event. Read more about him HERE.