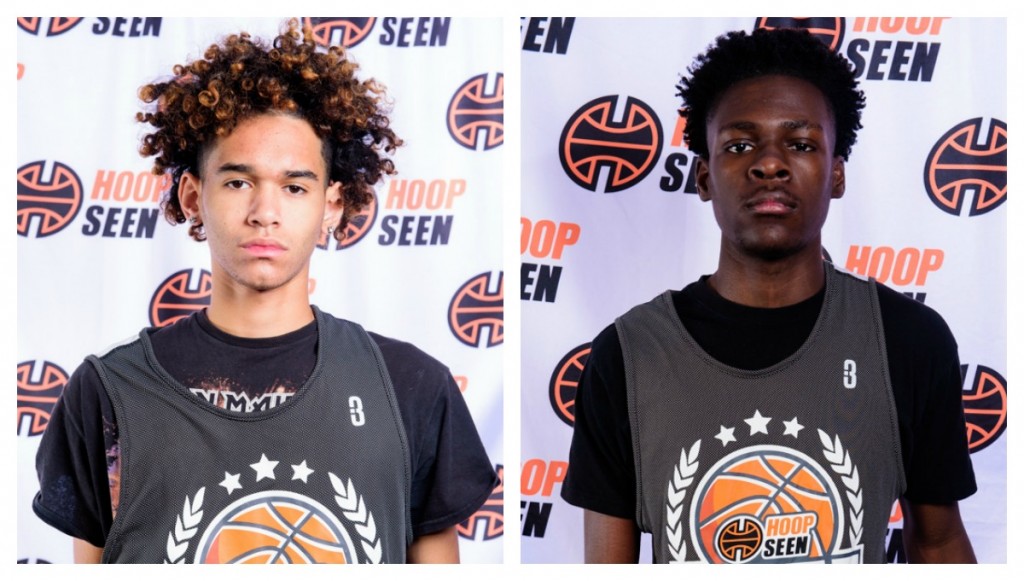 We had a full camp on Sunday for the 2018 Georgia Fall Preview. Each team was balanced with talent, size and grade levels. We begin our team by team evaluations today. Meet Team 3. 
Cam  Armstrong, SG, 6-3, South Paulding, 2019: A new offer from Columbia State should sum up the productive outing that Cam Armstrong had at our Fall Preview. A deadly step back would routinely give Armstrong space to get off some mid range jumpers throughout the day. Armstrong has a unique shiftiness to him that allows him to keep defenders off balance. Expect to hear his name more as people become more aware of this intriguing three level scorer.
Nigel Banks, PG, 5-8, Mundy's Mill, 2021: When Nigel Banks wasn't making sure that his teammates got their fair share of attempts, he was using that high lofting jumpshot to stretch the court. Banks didn't get many opportunities to show his jump shot but when he did he made the most of his attempts. There weren't many wasted possessions with Banks at the point as his pace was easy to feel out for his first time teammates. There seemed to be a good understanding of who was capable of what and how he could put them in the right positions.  
John "Jay" Greene, PG, 5-10, Henry County, 2020: The small combo guard picked his spots to shine in the camp setting. He was a solid shooter moved well in the halfcourt offense. 
Jesse Harbin, Flowery, CG, 6-0, Gainesville Johnson, 2020: He was ready to shoot when the offense was in the halfcourt and when the moment came around, he knocked down the three ball. His accuracy is his best trait. 
Zean Kitt, CG, 5-11, Discovery, 2020: We liked the way he competed in the camp setting. He was fast with the ball. 
Toneari Lane, CG, 6-5, Shiloh 2020: The versatile junior did just about everything for his squad at the Fall Preview. He was one of our top overall performers at the camp. Click HERE to read more about his day of work.
Jamari Smith, SF, 6-4, Success Unlimited Academy (AL), 2020: One of the most athletic players in the entire camp, Smith was one step away from a highlight on darn near every possession. He has a strong build and absolutely terrific in transition. Not a shooter, Smith was bound and determined to get to the rim as much as he could. That's where he is at his best. His drive and kick skill was nice to see, too. - Justin Young 
Jaelin Solomon-Simpson, CG, 6-1, Brandon Hall, 2019: He drew good praise for his play as a great defender and someone who shined as a hardnose, tough-playing athlete. 
Christian Williams, CG, 6-3, Peachtree Ridge, 2020: The lefty is a shifty ball-handler that played well with speed en route to the rim. He looked to score with this team and liked to drive the ball into the paint. He played minutes at both guard spots.