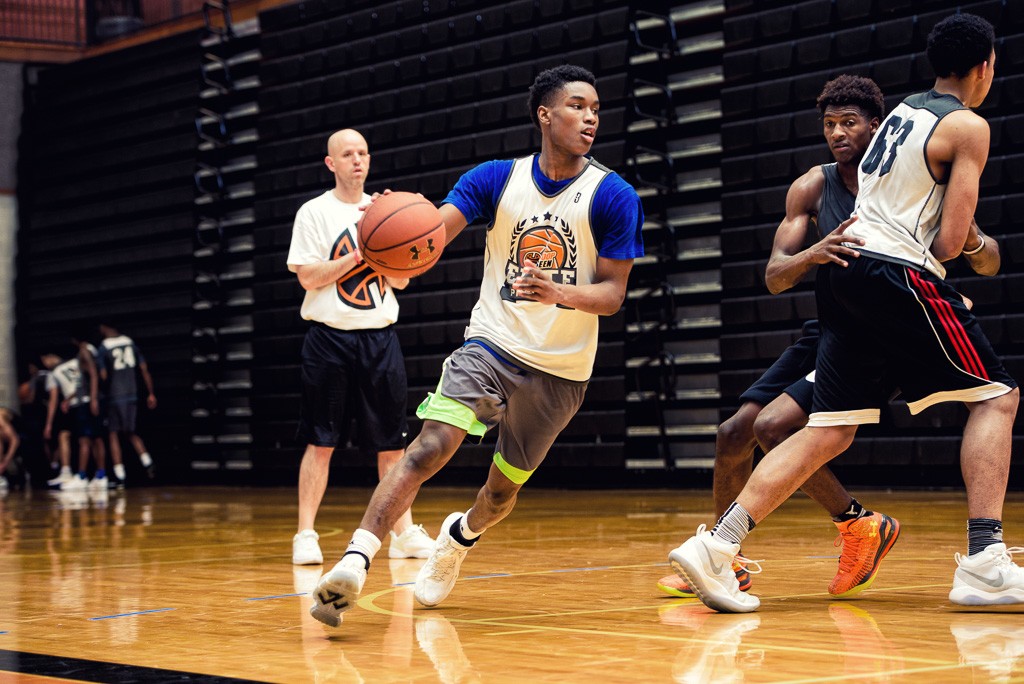 Our annual Elite Preview took place on Saturday at Kell High School and the camp was filled with talent from the  2018, 2019 and 2020 classes. Our staff of coaches and evaluators collectively broke down each player in recaps. We continue our team by team evaluations from the camp today.
The big 6-foot-7 wing forward is a huge upside guy. He has the size and frame that will catch the eye of experienced recruiters moving forward. Coleman is very coachable and sought out feedback from the coaches throughout the day. He needs to drive more and finish in traffic for his size because his shot is there and he's a weapon on the wing. 
The Wheeler point guard has a nice skill set and quickness to make him a dangerous half court decision-maker. He was very coachable in the drill work and game sessions. As he continues to develop more confidence and a consistent jumper, his game should expand even more on the offensive end. 
After going 32-0 on the season and playing at an all-state late into the night before the camp, Fagan showed up and picked up where he's been all season long - right at the top. His best strengths from the Elite Preview? Easy. His leadership, being vocal, great anticipation on defense, great finisher and athleticism, a dog on both sides of the floor. Fagan was an easy top 10 guy from our staff of coaches. 
The 6-foot-2 guard has improved a lot over the last year and had a stage to prove himself against the best guards in the state at the Elite Preview. Hunter is a solid defender and had moments when he was a lights out shooter from the perimeter. He is athletic and played well in transition and at the rim. Moreover, Hunter spoke on defense and was actively engaged in the teaching sessions. 
He started the event with a bang. Literally. He took an elbow to the face and split his face wide open right in between the eyes. It was a nasty injury but he wouldn't be sidelined. Jenkins showed off some toughness. Jenkins is a streaky scorer with a quirky game but plays hard and loose. He is wired to score. 
If there is one compliment that players want to leave with after the Elite Preview it is this - "He is coachable." Murray earned this from his camp coach and those who worked with him throughout the day. The Pebblebrook guard displayed good leadership and has a similar game and personality as Isaiah Hart, one of the best guards in Georgia's 2017 class. He was terrific from deep as a shooter and has a very good handle. Murray is also a willing full court defender.
The coaches at the camp raved about his upside. And rightfully so. It is time to buy now in his game and ceiling as a prospect. He's a skilled four man with good energy. Ramsey rebounded well and scored in the paint. The south Georgia prospect is long and active in the post. He'll suit up for the Georgi Stars 16 and under team this summer.