#MarchtoMacon Sweet 16 Must See Games (Friday)
The Sweet 16 is loaded with great matchups. There will be a ton of good basketball to watch on Friday and Saturday. You cannot go wrong with any gym you choose to go to or stream you choose to watch. Here, I'm taking a look at some of the top games to see for the first day of round two.
No. 2 Centennial vs No. 4 Winder Barrow
Both teams are coming off big, statement wins. Centennial defeated South Cobb and Winder Barrow upset No. 1 Douglas County. The presence of the available seniors will be huge in this one. The trio of Logan Turner, Kyle Duncan, and KJ Spooney have been consistent all season for the Knights. The Bulldogs have a pair of top unsigned seniors in Wyatt Fricks and Isaiah Nelson-Odada as well. Mansir Williamson will need to have a solid game, likely having to go up against one of the top unsigned seniors in the state. As far as inside the paint, I expect Nelson-Odada to have a huge game due to his size and versatility. While I do not expect a blow out, I predict that Centennial will take care of business at home and lock in their ticket to the Elite Eight. 
No. 2 Collins Hill vs No. 4 Discovery
Coming off a huge win over No. 1 South Forsyth, Discovery will look to carry that momentum into Collins Hill today. The Titans are as tough as a 4 seed as they come. Playing in an extremely tough region has helped prepare them for playoff caliber games. Collins Hill was able to get by a tough Etowah team in the first round where sophomore Ethan Davis finished with a triple-double. These two teams are fairly matched, although I do believe Collins Hill has a bit more depth at the guard position. But man - it is hard to count out an Ian Davis, Navaugh Mase, and Mikey Moncrease led team; they play as if they have nothing to lose. The Eagles have a group of hard-nosed seniors as well in Trevino Glover, Chris Lanns, and Jabre Mills. I see Davis being the X-factor in this one. However, I would not at all be surprised to see Discovery take this one.
No. 1 Kell vs No. 2 Shiloh
This is the most intriguing matchup of the day. Kell is one of the top teams in the state. It surprised many after they just got by River Ridge in the first round. I could see Kell using that as fuel heading into this matchup with Shiloh. It will not be easy though. Shiloh is one of the best defensive teams in the state. The Generals are led by unsigned senior Devon Barnes along with a strong junior core of Trevon Payton, Zaron Jackson, and Seryl Slater. Sophomore Nazir Griffin has also been playing good basketball as of late as well. This one is interesting because I would not be surprised to see Kell win this by double digits, but it also would not be a surprise for Shiloh to pull it off. I have Kell winning at home. Scoot Henderson is just so dynamic and explosive. With Jaylen Harris, Najhae Colon, Dylan Cambridge, and Aaron Smith, the Longhorns have a lot of depth.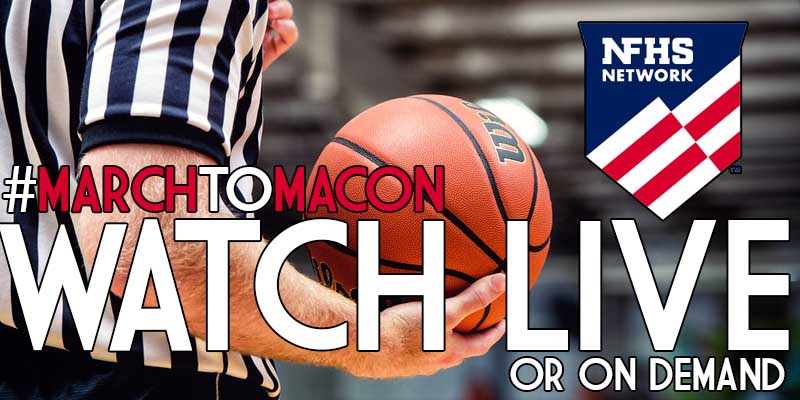 No. 1 Eagles Landing vs No. 3 Forest Park
This matchup features some of the top underclassmen in the state. With just one loss, Eagles Landing is having a spectacular season. Sophomore David Thomas and junior AJ Barnes are a tough duo to handle. Thomas is one of the top sophomores in the state and Barnes plays with so much power. This is a team that figured it out early in the season and has been rolling since. Forest Park has had a bit of an up-and-down season. The Panthers are led by junior big man Daniel Pounds and sophomore Jaquez Akins. This is a young team with a ton of talented players. Anything can happen in a win or go home game, but I have Eagles Landing winning this one. 
No. 1 Chattahoochee vs No. 3 Buford
There may not be a team in the state with as much momentum as Chattahoochee. The defending 6A champions have been executing and performing well. Led by high-scoring senior AJ White and junior Jordan Brown, the Cougars have a strong backcourt. Their ability to score the ball and make plays make them tough to beat, especially at home. Buford is coming off a big 2-point win over Alexander in the first round. With juniors Jaylon Taylor and Caleb Blackwell, you cannot fully count the Wolves out; however, I have Chattahoochee moving on to the Elite Eight.