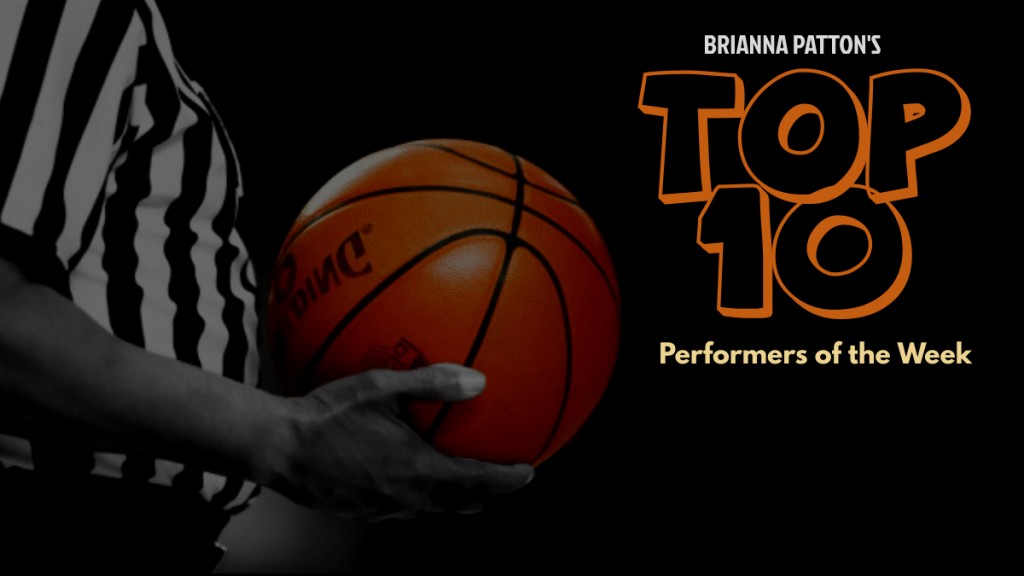 As we get closer to the state playoffs, teams and players are beginning to lock in. This week of GHSA hoops actions brought a ton of fire. Read on to see who made the list.
Nate Brafford - Rabun Gap
The 6-foot-8 junior put a 50-ball in against Christ School. In his 51-point performance, Brafford was 8-12 from behind the arc and shot 15-19 from the FT line. Holding offers from FGCU, North Florida, Stetson, and West Carolina, look for Brafford to have a big spring/summer.
Isaac Brito - Trinity Christian
Brito has been on a tear for Trinity Christian. The unsigned senior has established himself as one of the best two way players in the state. In a big win over Brookstone, Brito led the Lions with 19 points. Yesterday against ELCA, Brito had 14 points and 6 rebounds. This kid is more than worthy of college looks. 
Matthew Cleveland - Pace
Cleveland has been a huge part of Pace's success all season. He notched two big double-doubles in the Knights two wins this week. In a win over Washington, Cleveland went for 35 points and 11 rebounds. He followed that up with a 25 and 14 performance vs Langston Hughes. 
Jusaun Holt - St. Francis
The high scoring Alabama signee had a solid week for St. Francis. Holt had 20 points, 9 rebounds, and 7 assists in their win over Mt. Pigsah, nearly finishing with a triple-double. He followed that with another 20 point performance in a win vs Kings Ridge. 
LT Overton - Milton
In three Milton wins this week, Overton finished with two double-doubles against big competition. In Milton's thriller vs Cherokee on Tuesday, Overton scored 14 points and hauled in 17 rebounds. He almost notched another double-double in their win over Woodstock where he finished with 16 and 7. He showed up big on Saturday against Wheeler, finishing with 12 points and 14 rebounds. His defense and rebounding has been and will continue to be huge for Milton.
Sami Pissis - Trinity Christian
You can argue that no one player had a better month than Pissis has had. He has been huge for Trinity Christian as their win streak just hit seven. In their win over ELCA, he erupted for 37 points and 6 rebounds. Earlier in the week, he added 14 points in a win over Brookstone. Pissis has established himself as a top scorer in the state. 
Will Richard - Woodward
The Belmont commit had a good week, leading Woodward to three wins. His best performance was against Mundy's Mill where he finished with a 28-point, 13 rebound double-double. Richard followed that up with 23 points against Forest Park. In Tuesday's win vs Jonesboro, he finished with 21 points, 6 rebounds, and 6 steals. 
Logan Stephens - Woodward
Along with Richard, Stephens had a good week for Woodward. In their big region win over Forest Park, Stephens led the War Eagles with 25 points and 6 assists. Stephens had another 25 points in Friday's win and added 20 points in the win over Jonesboro. It in only a matter of time before offers begin coming in.
Bruce Thornton - Milton
Bruce Thornton had the state at full attention in Milton's big win over Wheeler. The Ohio State commit can do it all; he has no holes in his game. Finishing with 29 points and 8 assists, Thornton reminded everyone that he a top dawg in the state regardless of class. Milton also scored 19 points in the win over Cherokee and 13 points vs Woodstock.
Elijah Tucker - Cherokee
Tucker showed glimpses of what Xavier fans can expect to see next season. In a tough OT loss to Milton, Tucker played some of his best basketball of the season, finishing with a game high 30 points. He was extremely productive on both ends. He does most of his work in the paint, but he is also very skilled out on the perimeter. Tucker also led Cherokee with 17 points in a region win over Alpharetta.