Josh Tec's 100 things you need to know about the 2022-23 Georgia high school basketball season
The high school season is upon us here in the great state of Georgia and there are plenty of things to get excited about. The talent is deep and teams have reshuffled and restocked as we prepare for another March to Macon. 
Last year, I started this as a celebration of the high school season starting. It's a way for me to study and share my thoughts and prognostications with everyone. 
What this also serves as is a way for me to be wrong about every single prediction imaginable. I can't wait to look back at this in January or Febuary and laugh at my picks. 
So, here are 100 things you need to know about Georgia hoops for the 2022-23 season:
1. Region Realignment. 
Before we get into anything on the court, it has to be mentioned that the GHSA regions will look different starting this year. You can find the updates here. 
2. Will Norcross repeat as AAAAAAA champs? 
Well, if we're being perfectly honest, I didn't expect the Blue Devils to win it last season after they had some players transfer early on. All the credit in the world goes to that coaching staff and those players for the run they went on. 
With realignment, Wheeler is making the jump back to 7A, so they'd have to be my preseason pick. 
Wheeler has the No. 1 player in the 2023 class running the show in Isaiah Collier, and they have two more high major players joining him in Arrinten Page down low and Jelani Hamilton on the perimeter. 
Not only does Wheeler have the veteran talent at the top, but they also have the depth to go along with that trio. DJ Mitchell and Cam Brown will provide extra senior leadership while Josh Hill, Julian Ormond and Ricky McKenzie will have their shining moments as juniors. 
To go along with the upperclassmen, the Wildcats have a group of talented freshmen guards that will see some run as well. 
Predicting tournament success is always a crapshoot, but on paper, Wheeler has the best collection of depth, experience and talent in 7A, so they should be in the most advantageous position to win it all. If they do cut down the nets at the end of the season, it will be their third championship in four seasons.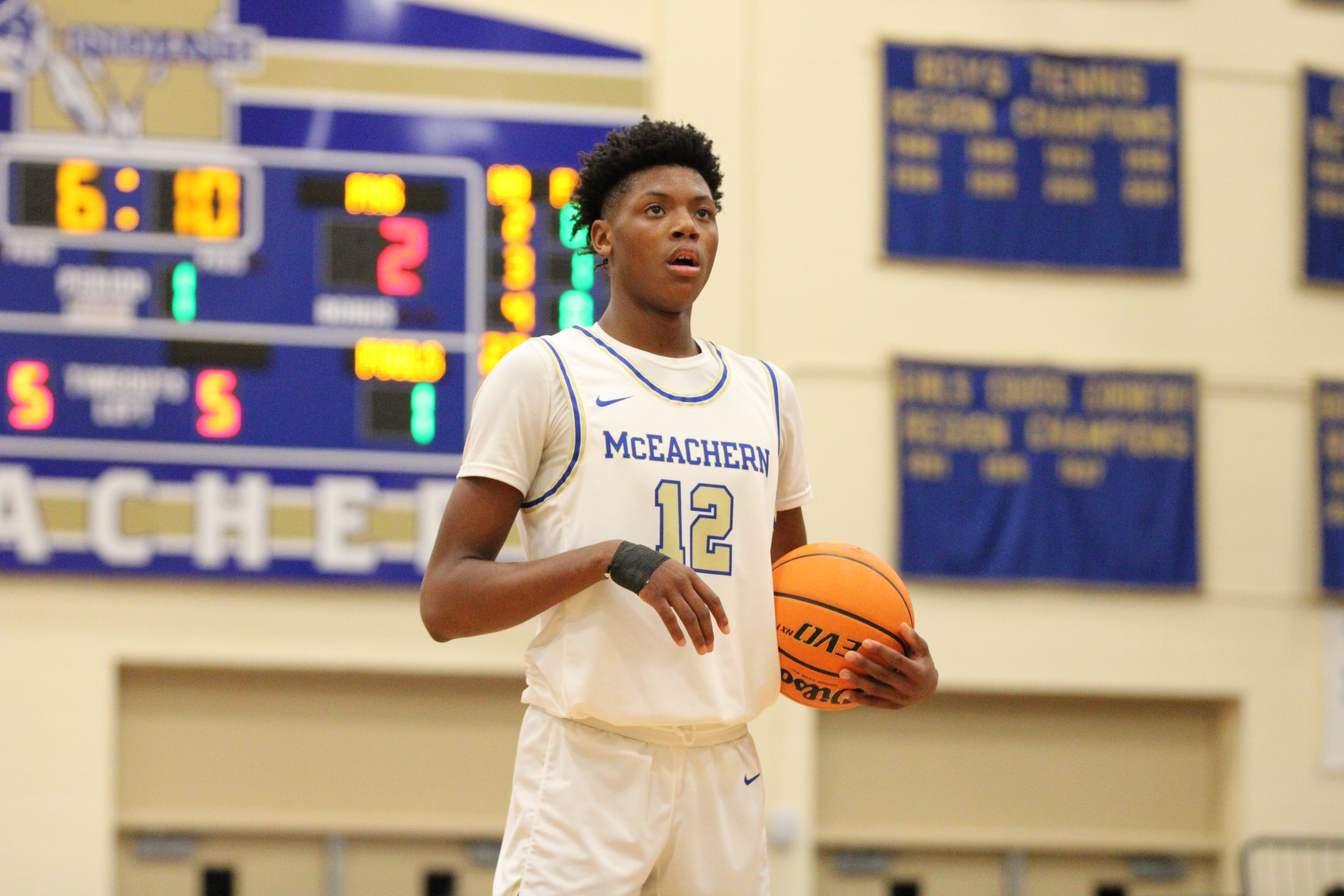 3. Outside of Wheeler, who has the best chance of dethroning the Blue Devils? 
McEachern either has to top lists or be a close second behind Wheeler. This Indian team is loaded. Ace Bailey and JD Palm will be among the most difficult frontcourt matchups anyone on McEachern's schedule will have to face. In the backcourt, Moses Hipps and JaMichael Davis will be more than a handful, and they'll be backed up by talented underclassmen in Rhys Cotton and Christian Curl. Because of the high-level talent across the board, a veteran like Jalen Hilliard may be a bit of a sleeper, but he'll provide wing rebounding and plenty of athleticism. 
Of course, any team with a player of the caliber of Stephon Castle should be referenced. Newton certainly has the talent to compete at the top of 7A. Jakai Newton and MJ Whitlock should be returning from injuries for the Rams. If that's the case, they'll have as dangerous of a perimeter attack as anyone. Jabez Jenkins had a stock-rising summer and looks like he'll be a major piece on this squad as well. 
3. Anyone else? 
I don't think we should count Norcross out as back-to-back champs either. While they aren't my first pick, they certainly belong in the conversation. Mari Jordan is one of the state's best players, and he just transferred to Norcross. Outside of the UGA commit, Bilal Abdur-Rahman and Mier Panoam will combine to make for one of the state's most formidable backcourts, and Samarion Bond is an unbridled source of energy that'll embrace the dirty work for the team. 
Grayson is another team to look out for. They might be a year away from me going all in on them, but they have enough to be among the five favorites in 7A this season. Gicarri Harris has emerged as one of the state's best players, and he'll be joined on the perimeter by fellow juniors CJ Hyland and Anthony Alston. That's a three-headed monster that will be hanging a ton of points on the board. Down low, Amir Taylor continues to expand his game and will bring versatility from the forward spot. Chad Moodie is a low-maintenance guy who will go out there and make winning plays for the Rams.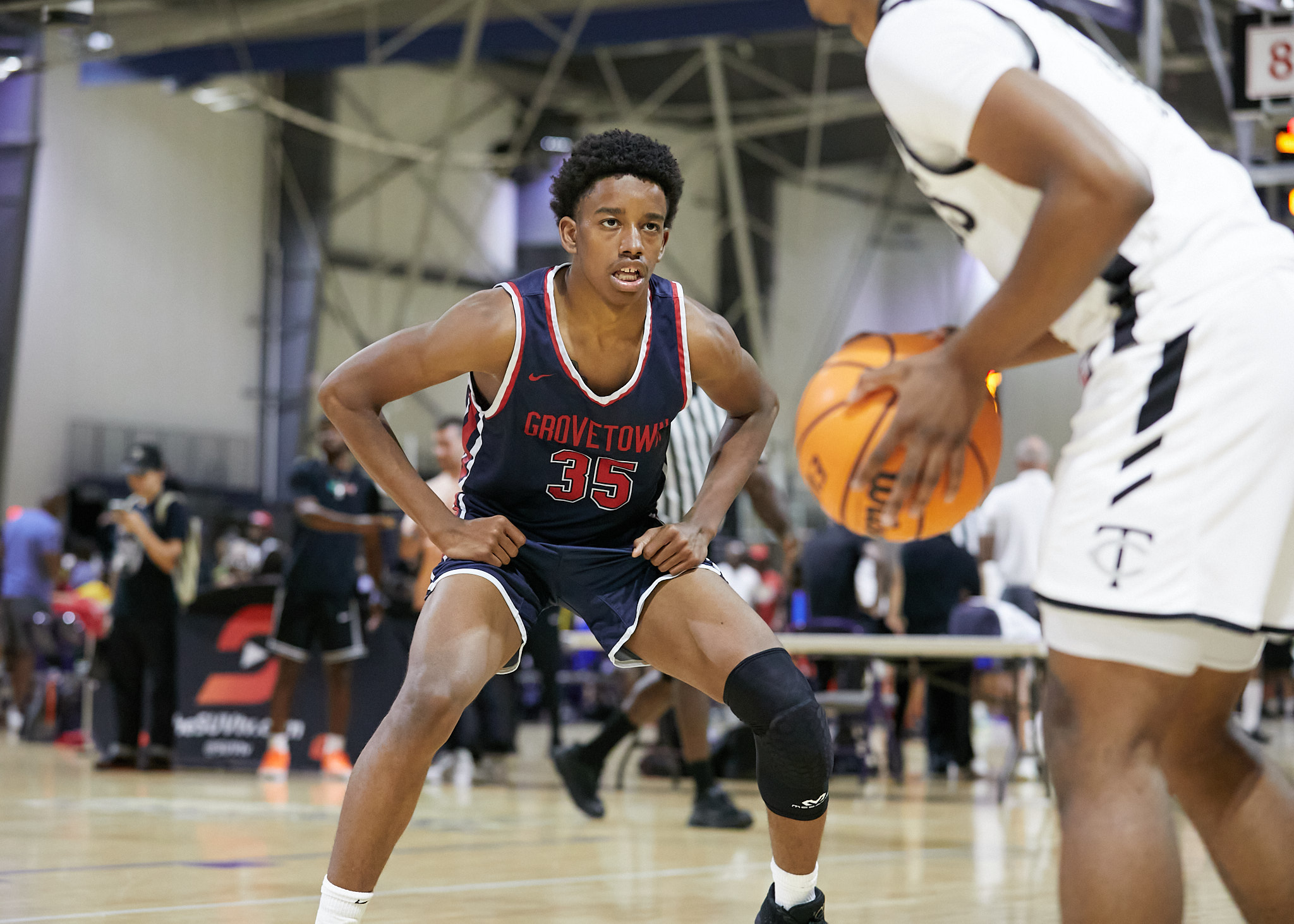 4. Will Grovetown Repeat in 6A? 
Yes. I'd imagine that everyone in the state has Grovetown as their 6A favorite. They return everyone from the team that won it last year, and those guys have all taken steps forward too. 
Derrion Reid has blown up since the Warriors hoisted the trophy in Macon. He's now a national commodity, and he looks like one of the state's best players regardless of class. While the junior is the national draw, locals know how good Grovetown's senior core is. Malik Ferguson, Markel Freeman and Frankquon Sherman are as tough as they come, and they'll help form a lineup that not many in 6A will be able to contend with. 
5. Alright, who would be most likely to win if not Grovetown? 
Alexander has a lot of depth, versatility and toughness on their roster. If the Cougars make a run at the 6A championship, don't be surprised. Noah Melson, Marvin McGhee and Braedan Lue will be a must-see trio out in Douglasville. 
In a tournament setting, I wouldn't want to be faced with a team like Etowah either. The Eagles are in 6A now, and they can be lethal from the 3-point line. Brandon Rechsteiner has been one of the hottest prospects in the state for well over a year, and he'll look to end his high school career on a high note before heading off to Virginia Tech. Chase Clemmons and Mason Etter will provide additional senior leadership and valuable scoring punch too.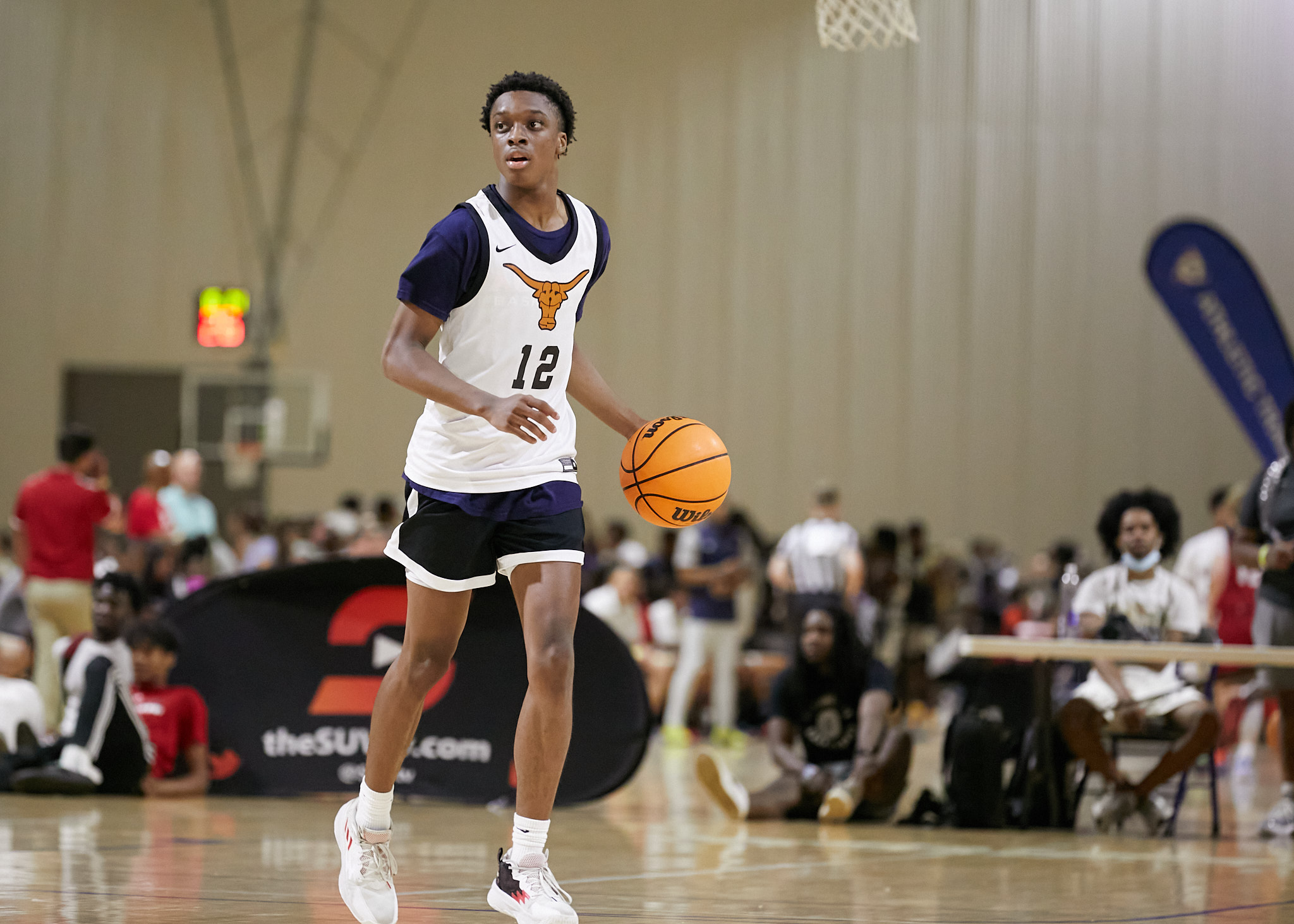 6. Let's keep the trend going. Who's winning AAAAA? 
My money is all in all Kell winning 5A now that they've moved in from being in 6A for the last few seasons. To be blunt, there's nobody in 5A that has weapons like CJ Brown and Peyton Marshall. If a team can negate Brown's athleticism at the guard spot, then Marshall will dominate in the post. That's not even taking into consideration that Cannon Richards will provide versatile athleticism, and a guy like Connor Staphylaris will be able to knock down open 3-pointers and space the floor. 
Kell is just overwhelmingly talented. 
7. Who are the other contenders in AAAAA? 
Kell is far and away the favorite to win 5A, but Eagle's Landing and Tri-Cities aren't going to be pushovers. Those two have run 5A for the last couple of seasons and should still be in the upper echelon of the classification. Had Kell not joined 5A, they'd easily be favorites to have a rematch for the 5A championship. 
8. Alright, curveball, who's Mr. Georgia Basketball? 
Isaiah Collier. He's one of the top players in the entire country, and he'll be the leader on a Wheeler team with high expectations. It would be an upset if Collier doesn't clean house when it comes to individual awards. 
9. Other Contenders? 
Yeah, for sure, Stephon Castle deserves to be mentioned as well. Collier is the favorite, but Castle isn't too far behind him. If he has as big of a season as expected and Newton is one of the clear favorites in 7A, it wouldn't surprise me to see him be a significant challenger to Collier. 
10. Fair enough. Okay, How 'bout this, who's going to be the best junior? 
Ace Bailey has to be at the top of the list in terms of the 2024 class. As soon as he hit the floor for McEachern last season, he was a dominant presence. There's no reason to believe that we should expect anything different out of him this year. 
Grovetown's Derrion Reid joins Bailey at the top of the list. Those two are currently 1A and 1B in my book. If someone wanted to make the case for their favorite out of these two, I wouldn't argue. 
One more name is Gicarri Harris at Grayson. He should have a monster year for the Rams. 
11. While we're here, hit me with the best sophomore. 
There's a reason why I'm so high on McEachern, and part of that is JD Palm. There are going to be plenty of rims that feel the pain from Palm this season. The ultra-athletic, physical forward looks like the state's best sophomore at this point. 
This 2025 class is pretty loaded, so don't think that Palm is the clear-cut choice. Caleb Wilson is right up there as well. He's been turning heads for quite some time now. 
Georgia's 2025 class is really loaded. Check HERE for more names to know. 
12. Freshmen to know? 
I know that I'm going to miss some names here because I admittedly haven't spent much time watching 2026 players. I don't know if he'll be the best freshman in the state, but Aiden Aponte is walking into a situation at Galloway in which he has the chance to put up some eye-popping numbers. 
I'll be building out a watchlist of freshmen to follow, so if you have suggestions, send them my way. 
13. Back to Macon talk. Who do you have taking AAAA? 
4A is interesting this season. There are a few serious contenders that immediately stand out when surveying the classification. 
Pace is always going to be a favorite because of the talent they have on a perennial basis and because of their proven coach. This year, the Knights will be led primarily by juniors and sophomores, but their youth shouldn't be a blight on their championship aspirations. 
In the same region, McDonough is a team to keep an eye on. The Warhawks finished last season with an impressive 26-3 record, and they went undefeated in region play. They return most of the production from last year's team including a backcourt that will be as tough as they come on both ends of the floor. Da'Avion Thomas, Avante Nichols and Amon McDowell will make for a senior stable of guards that will frustrate opponents all winter long. 
I already know that there's a team in this classification that's going to make a lot of noise that I just don't have enough information on right now. For instance, Westover played for the 4A championship last season. Lovett has an explosive scorer and star in Christian Anderson. Could they make a run? Absolutely. Similarly, Holy Innocents' has a talented group that will be hungry to make the state playoffs. If they do, they could make some noise.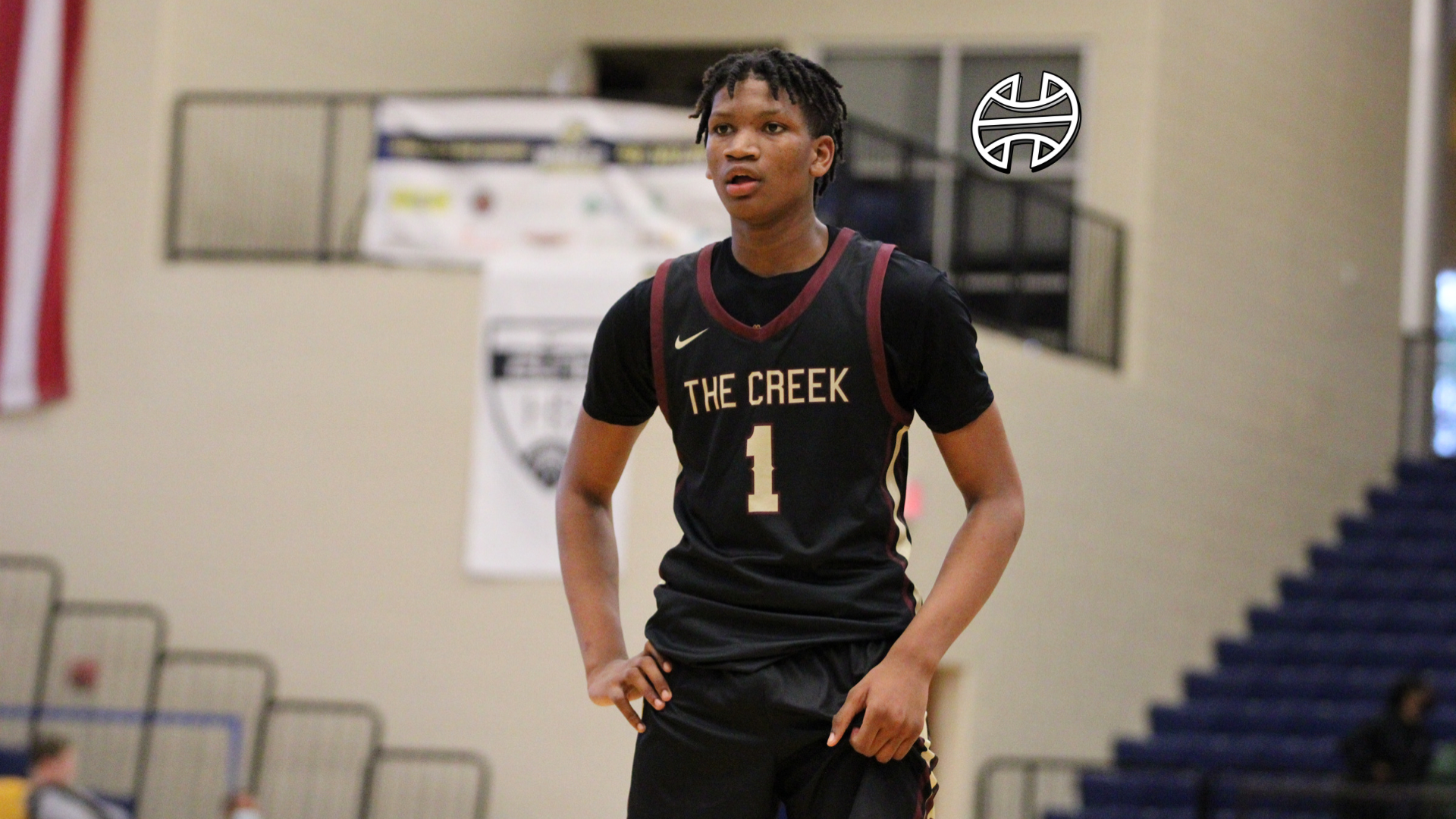 14. What about AAA?
Look, I've been pounding this drum since March. I will pick Cross Creek to win 3A until proven otherwise. Not only have the Razorbacks earned that preseason praise by knocking off teams with elite talent over the last couple of years, but they have earned it with the roster they have going into the season.
Antoine Lorick and DJ Shine will be a wing/guard combo that will pack a serious punch for Cross Creek, and the Razorbacks have several returnees who clearly know how to win. They have a culture of success over there, and it's only right to give them their flowers. 
In terms of pure talent, Sandy Creek looks to be the classification's deepest group again. This could be the Patriots' year to put it all together and get over the hump in March. 
15. … and AA? 
Spencer down in Columbus was ridiculous last season in 4A. They lost two games in November and didn't lose again after that. In fact, they demolished most of their schedule en route to a state championship. 
From that team, the Greenwave return most of the key producers including Tycen McDaniels, Antonio Cochran, Tony Montgomery and Vasean Moody.
Because of the force they were last year, and the players they have coming back, Spencer is my 2A favorite, but I wouldn't bat an eye if Drew Charter repeated as state champions. The Eagles won A-Public last year and have the horses to make two in a row in their jump up to 2A.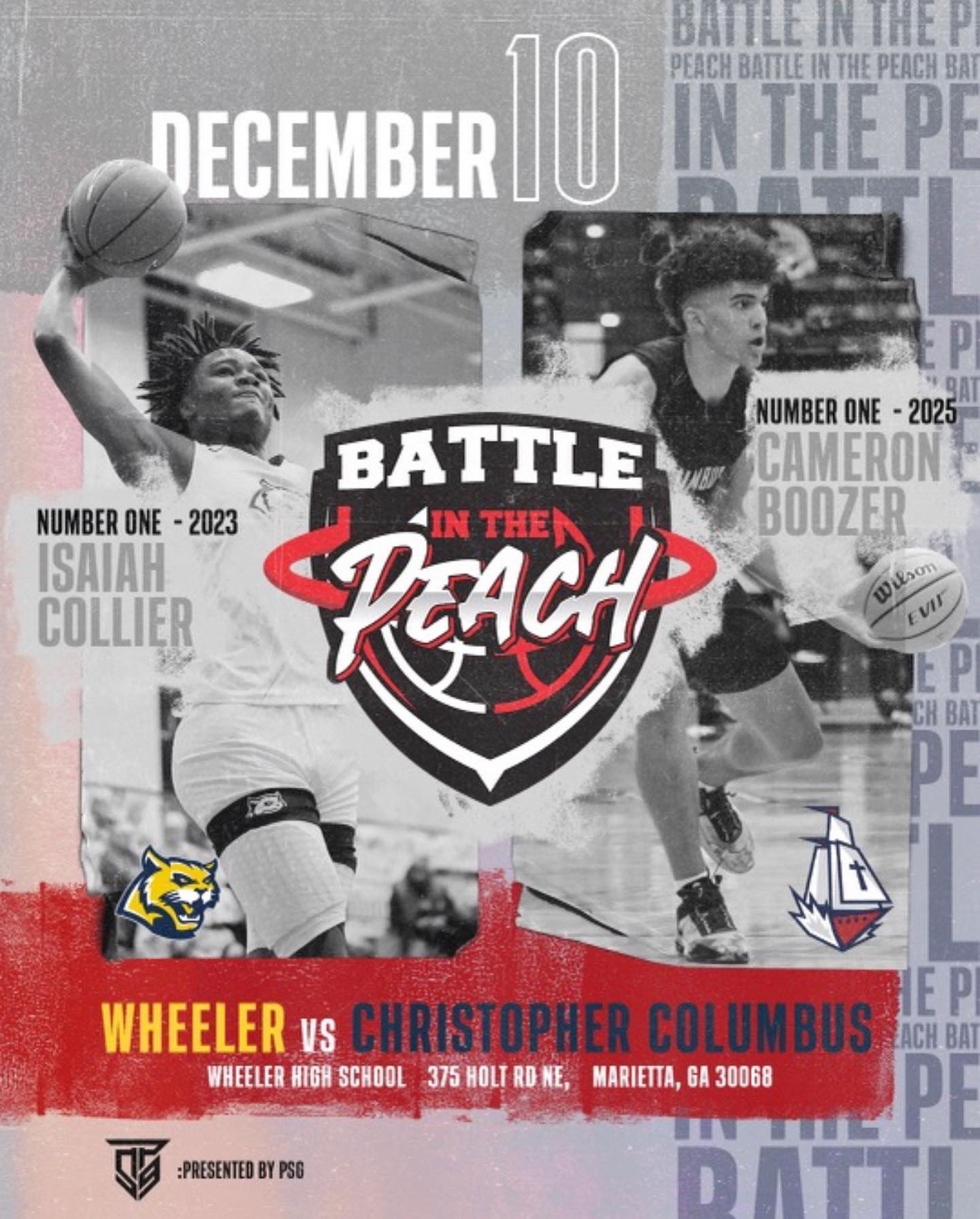 16. Let's get back to the Macon conversation in a little bit. What's the must-see game of the season? 
A must-see game in Georgia that's featuring a Georgia team has to be Wheeler against Columbus (FL). In that matchup, the No. 1 2023 player, Isaiah Collier, will be playing the No. 1 2025 player, Cameron Boozer. One could make the argument that they are the two hottest prospects in the country going into the high school season. This game will be a part of a loaded Battle in the Peach field. It will be going down on Dec. 10 at Wheeler HS. 
Also in that matchup: Arrinten Page, Jelani Hamilton, Cayden Boozer, Nikola Djapa. 
But, if you're looking for some all-Georgia games, Grovetown and McEachern play on November 19, and we'll be getting a rematch of one of last season's most high-profile games when Grovetown and Wheeler face off at Holiday Hoopsgiving.
17. Thanks for reminding me. What tournament or showcase do I have to go to? 
Holiday Hoopsgiving at Shiloh HS is loaded. That's a perennial event that hoop heads in the state need to check out. That will be going down on Nov. 25-26. Unfortunately for me, it always conflicts with an annual family holiday event. Thus, I will be watching from afar. 
Teams in that field: McEachern (GA), Wasatch Academy (UT), Pebblebrook (GA), Calvary Christian (FL), TSF (GA), Prolific Prep (CA), Greenforest (GA), Kell (GA), Gonzaga (DC), Buckhorn (AL), Combine Academy (NC), So Cal Academy (CA), Grovetown (GA), Wheeler (GA), and more. 
Battle in the Peach is another one to add to your calendar. On December 9 and 10, some of the state's best will gather at Wheeler HS for some incredible matchups. Some high-level out-of-state teams will be making the trip as well. 
Teams in that field: Wheeler (GA), Columbus (FL), McEachern (GA), The Villages (FL), Lovett (GA), Kenwood (IL), Knoxville Catholic (TN), Grovetown (GA), and more. 
18. Are there any other major events we need to know about?
There's always something going down around town. Keep an eye out for events like Lemon Street Classic, Tournament of Champions Holiday Classic, Grayson's New Years' event, Playing for Change at Pace, Nike Elite Classic, and more. I'm telling you, there are always great events on the calendar around Atlanta. We're spoiled in that regard. 
19. Let's talk about the best region. I know that's a tall ask, but what region will be the most interesting to follow? 
This might not be one that most people immediately think of, but 6-A Division I is pretty loaded. The race at the top between King's Ridge and Mount Vernon will be fascinating to follow, and there's depth. I don't see a night off in this region. Each team has enough talent to muddy the waters a bit. While I think Kings' Ridge and Mount Vernon are the favorites, the other teams in the region could easily pick one of them off. It's going to be a grind all season long.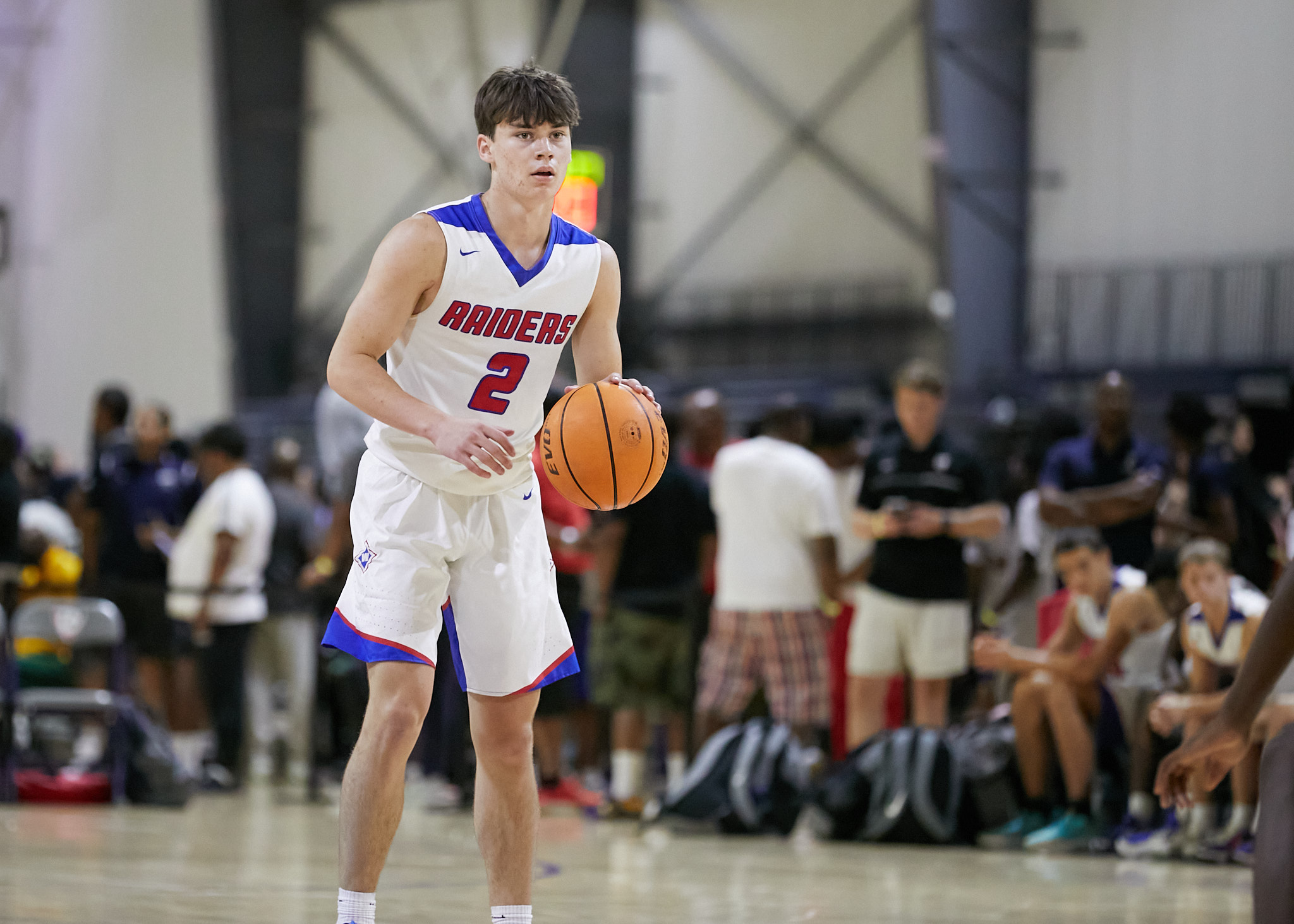 20. From a county perspective, is there one that is catching your eye from a talent perspective? 
I was recently asked by a national evaluator where he should concentrate most of his time when he eventually spends a couple of days in the area during the season. I told him that Cobb County is looking to be the most loaded in terms of high-level prospects. 
Wheeler, McEachern and Kell all have multiple high-major guys and will be among the most followed teams in the country from a national perspective. 
Then, Pebblebrook is always a contender to make a deep playoff run. The Falcons always have must-see guys. This year, Jaiun Simon is the headliner. 
Luke Flynn at Walton is among the state's best 2024 prospects, and of course, Akai Fleming at Osborne is a must-see player in the 2025 class. He'll be among national rankings sooner than later if he isn't already. 
Here's the kicker with Cobb County, I guarantee that I'm forgetting guys right now because it's so deep with talent from all classes. Also, there will inevitably be players who emerge as the season gets underway. It's as deep as ever. 
21. How's Gwinnett County lookin' this year? 
Cobb and Gwinnett are always hotspots in the state. While, during any given year, one may have an advantage over the other, they're both always rich with high-level hoopers. 
This year is no different. Gwinnett County is stacked again. 
As one might imagine, the usual suspects are at the top. 
Grayson is especially deep with 2024 guys, and 2025 F Amir Taylor will continue in his progression. He's the next great Grayson forward. They've produced a lot of them over there. 
Norcross has already been discussed, but they've added 2024 G Toby Ojukwu from New Jersey, so they'll be even deeper. 
Berkmar looks to be taking a slight step back, but Roc Lee and Eddie Cooke are significant players there, and I'm sure that they have some players that I'm forgetting or am unfamiliar with. 
22. Back to Macon, we left that conversation off at AA, so who's winning A Division I? 
Okay, so remember that regions are different now. Some team movement has been discussed already, but one of the more stark changes is that A-Public and A-Private are no longer. It's now A Division I and A Division II. 
With that being said, it's going to be difficult to talk me out of the A-Division I champion coming from region 6-A Division I. 
Last year, King's Ridge was in Macon for the A-Private championship game, and they return the key contributors from that team, and they've added some size in 6-foot-9 forward William Jobe. The Tigers are going to be able to shoot the lights out, and a guy like Micah Hoover is going to be a physical presence around the paint. 
The other team that I have my eye on is Mount Vernon. There aren't going to be many teams with the depth and versatility that the Mustangs will have. They'll be able to play a physical style while blending some finesse as well. 
There's a chance that these region opponents could play a series of games that culminates with a matchup in Macon.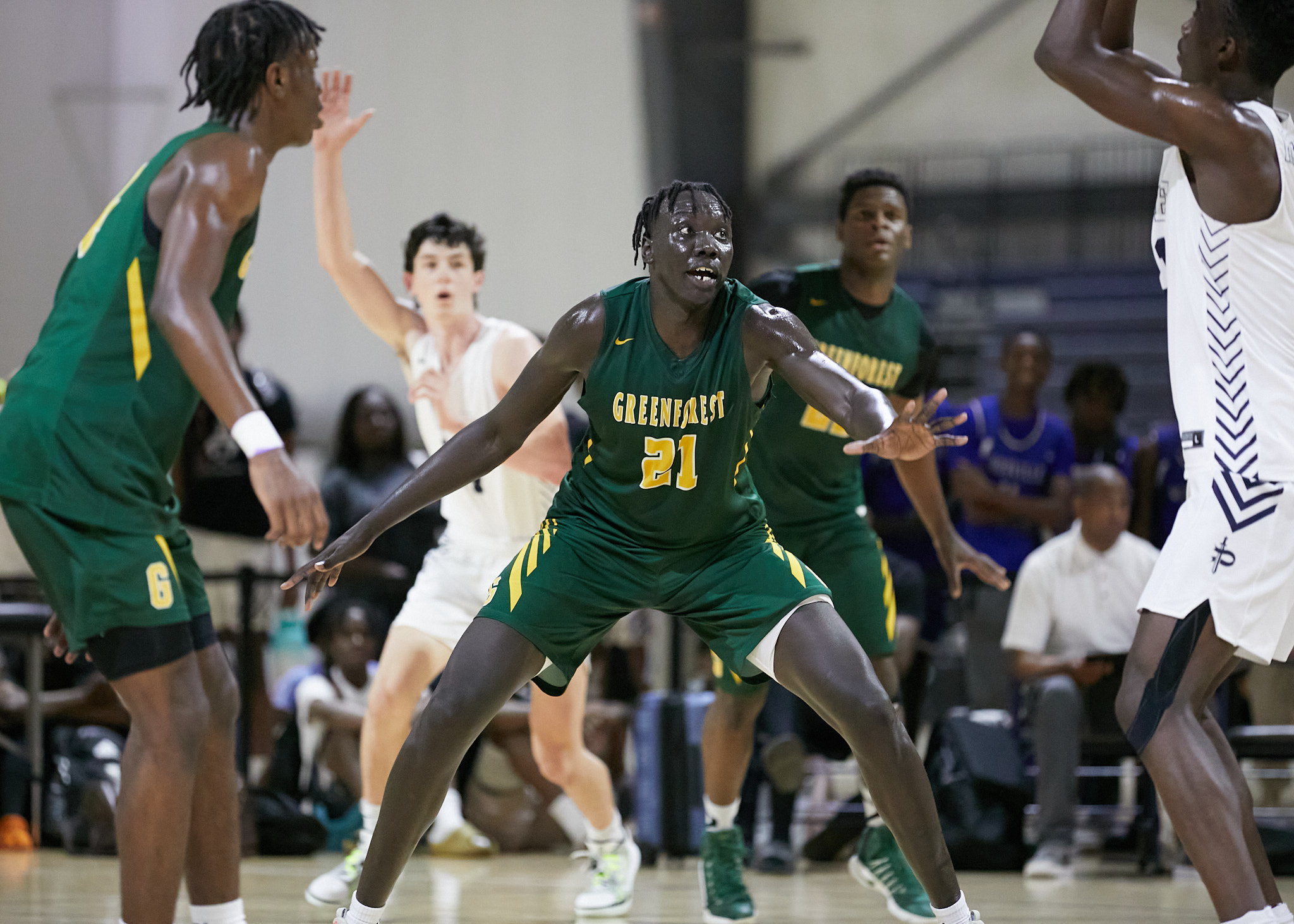 23. What about A Division II? 
This is Greenforest's classification this season. Last year, they overwhelmed their way to the A-Private championship with their size and athleticism. They still have Gai Chol and DK Manyiel lurking in the post. Battling two 7-footers is a difficult task for anyone, but in this classification, it's especially challenging to forecast a team to contend with those weapons. 
24. We've been through all of the champions. We're going to get to some Final Four picks later, but tell me about a breakout senior candidate.  
It's hard to determine a breakout senior because a lot of them have broken out already. Those who are in gyms year-round would be familiar with most of the names that could fit into this category. So, it's unlikely that a "breakout" would be all that vast. However, there are plenty of seniors who could strengthen their perceptions in the eyes of college coaches.
One of those guys is Mason Etter at Etowah. The Eagles should have a good season, and if they do, Etter will be one of the senior leaders driving that success. Etter doesn't do anything flashy, but he plays smart basketball on both ends of the floor, he's a quality defender, he's tough, and he has a well-rounded offensive game. 
Because of his workman-like approach, he's a guy who coaches will point to as an integral part of team success. As the season progresses, Etter should finally start to get some of the recruiting attention he deserves. 
Every year, there's a senior who maddeningly goes under the radar. Etter shouldn't be one of those guys, and I don't think he will be for long. He's too impactful for coaches to sleep on. 
25. Let's do the same thing for juniors. Who's going to burst onto radars? 
There are a few forwards who I think about as breakout candidates. 
Josh Hill at Wheeler has a chance to break out in terms of becoming a national name. He has all of the tools to work with now, and we know how well Wheeler develops guys. His impact will be felt primarily on the defensive end at first, but his offensive game will intrigue evaluators who flock to see the Wildcats. 
Mo Diao at Mt. Bethel is an interesting prospect to look out for this season. He's 6-foot-9 with plenty of length, a good motor, and some versatility. He has a chance to turn some heads. 
While their roster may be too loaded for him to really shine, Nnadozie Onyirimba has a lot of tools at McEachern. Whether it's this winter or next spring/summer, he's a guy that should start to garner some more attention at some point. 
 
26. In the same vein, which seniors should we follow outside of the general Atlanta area?  
For this, I'm going to avoid talking about Grovetown. They're outside of the Atlanta metro, but for the sake of diversity, I'll exclude the Warriors here although they have a roster stacked with seniors to know. They'll be written about plenty by everyone who covers basketball in the state, so you'll know their roster inside and out before the new year. 
One of my guys here is Tycen McDaniels down in Columbus at Spencer HS. He's a 6-foot-7 wing/forward who's athletic and plays with a high motor. He was one of the primary factors behind Spencer's 4A championship last season, and he could go out as a back-to-back champ. 
Shamarrie Huggie at Beach is another name to know. Camarion Johnson at Brunswick is a guard representing south Georgia. Up in north Georgia, Jadon Yeh will be a guy to watch as well. 
27. I'm sure you know I'm going to ask you the same thing but about juniors and the like, so go ahead and tell me about the best junior outside of metro Atlanta. 
This is a tough one. The answer is Derrion Reid at Grovetown, but I'm looking to spotlight some other guys here. 
In typical Josh Tec fashion, I'll be indecisive and give multiple answers. 
In Athens, a guy to look out for is 2024 guard Kymel Williams. He's a do-everything guard who should further establish himself as one of the state's most productive all-around guards at Athens Academy. 
In north Georgia, Jax Abernathy will be posting eye-popping scoring numbers with Christian Heritage. He's one of the most consistent producers in Georgia's 2024 class. 
DJ Shine is a must-know name from Augusta. He could help lead Cross Creek to a 3-peat as state champs. 
Khalil Green is once again going to make a run at being one of central Georgia's best players. Look out for him in Macon at Stratford Academy. 
Lavonta Ivery at Thomson had a great summer with TSF. He should continue that momentum with a big winter. 
28. Now, do the best Sophomore outside of the city. 
For this one, south Georgia has two great guards that everyone needs to familiarize themselves with. Sam Shoptaw is down at Lowndes and is among the best guards in Georgia's 2025 class at this point. 
Also down that way is Jarvis Wright at Charlton County. He could be the class' best shooter. I mean, this guy can shoot the cover off the ball. 
29. Do you have a freshman to watch outside of Atlanta? 
There are a few, but Kevin Curtis at Grovetown may be the one that I'm most interested in following. I'm not sure how much he'll play this season with all of the upperclass depth they have, but he's a 6-foot-9 forward with all of the upside in the world. 
30. Which non-playoff team from last year do you see making it this year in AAAAAAA? 
I don't remember Lambert making it into the state playoffs last year. Someone, please correct me if they did. I could see them making the leap up into state this season.
The Longhorns have a solid senior backcourt and that deep stable of experienced guards could propel them to that next level. 
31. What about in AAAAAA? 
This is Riverwood all day long for me. They have a fantastic, potent backcourt in Karris Bilal and Jalen Leonard. I think we see major steps forward from the Raiders this season.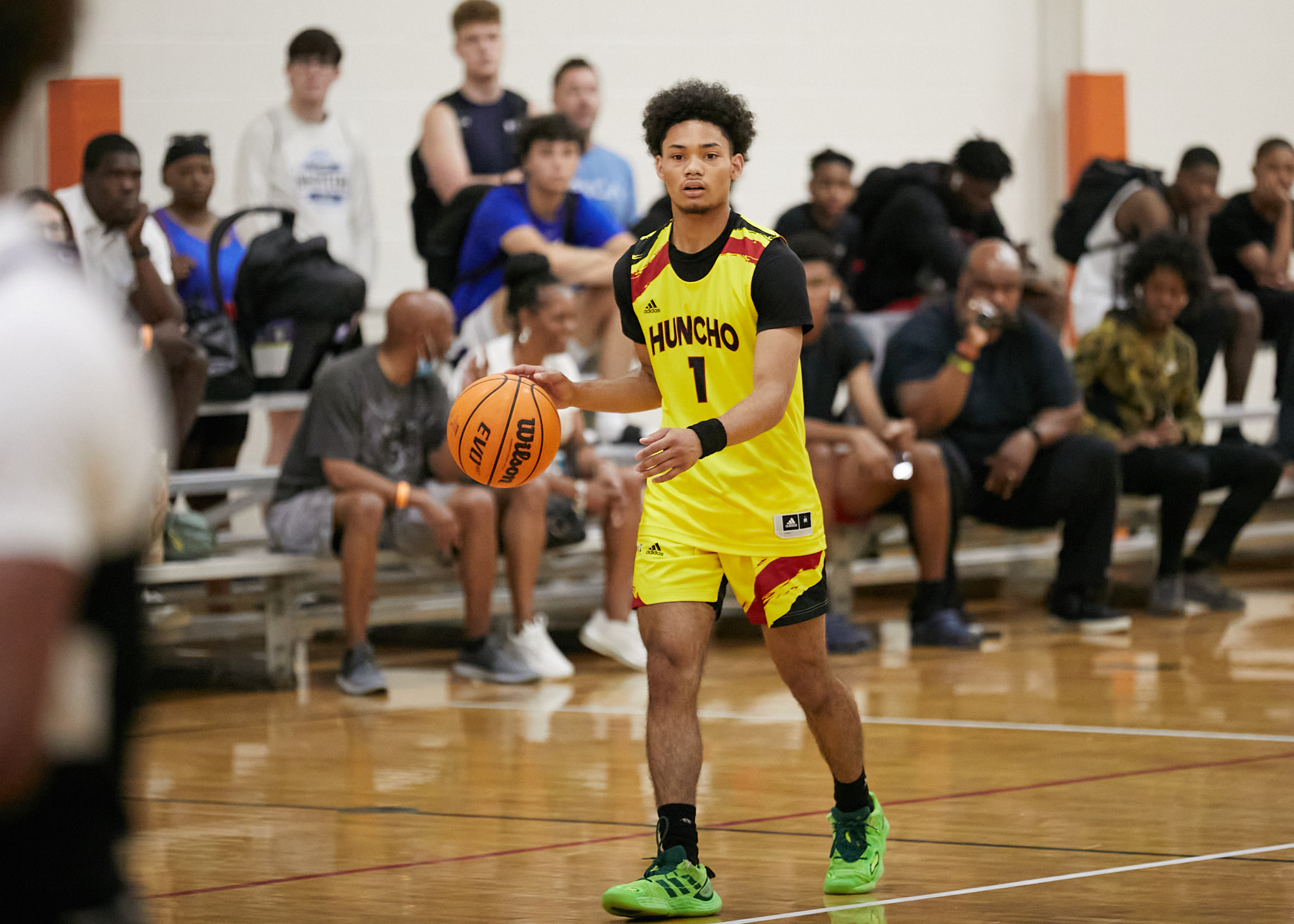 32. Who's going to be the most impactful transfer this season? 
Mari Jordan and Bilal Abdur-Rahman going to Norcross is a big deal for the Blue Devils. The addition of both took them from being a slight question mark to being firmly back toward the top of 7A. 
I also think CJ Brown and Cannon Richards made Kell the clear favorites in 5A. They likely would have been regardless, but those two gave the Longhorns a significant boost that separated them from the rest of the pack. 
33. We've spent all of our time talking about GHSA basketball, who's a non-GHSA player for us to follow? 
Domas Kauzonas at Rabun Gap will be a player to monitor outside of the GHSA realm. The skilled big man is fun to watch, and Rabun Gap will likely face off with some GHSA teams at some point. Even if they don't, the drive to Rabun Gap is beautiful. Go watch them. 
Max McNeill at Cumberland Christian is a sophomore who has impressed this fall. He should continue to emerge on radars this winter. He's so smooth with the ball. 
34. One more non-GHSA question, are you going to any Overtime Elite games? 
I will actually be going this year. I went on October 20 and 21, and they have a lot of players that I'm interested in over there. The recent Kanaan Carlyle, Bryson Tiller and Jayden Williams are among the recent signees from Georgia. Combine all of those guys with the Thompson twins, and that's a group that's a must-see. I know there's still some skepticism around OTE, but I'm happy there's another option for players to take advantage of. I'll be making at least one more trip over to their spaceship arena. 
If you're looking for an entertaining night of basketball, the OTE experience will provide that. It's unlike anything I've seen before in this space. 
35. Okay cool, back to GHSA. Let's talk about some individual matchups. Which players are you most excited to see go head-to-head? 
I'm most excited to see Wheeler and Grovetown play because that puts several D1 players against each other across the board. 
Isaiah Collier and Jelani Hamilton against Markel Freeman and Malik Ferguson. 
Derrion Reid or Frankquon Sherman against Arrinten Page or Josh Hill. 
Sign me up for that all day long. 
36. What about some more big guy battles? 
Atlanta Allstars teammates Brigham Rogers and Spencer Elliott will be going toe-to-toe on December 3 when Blessed Trinity and St. Pius X play. 
That's a high-level matchup between two quality D1 forwards.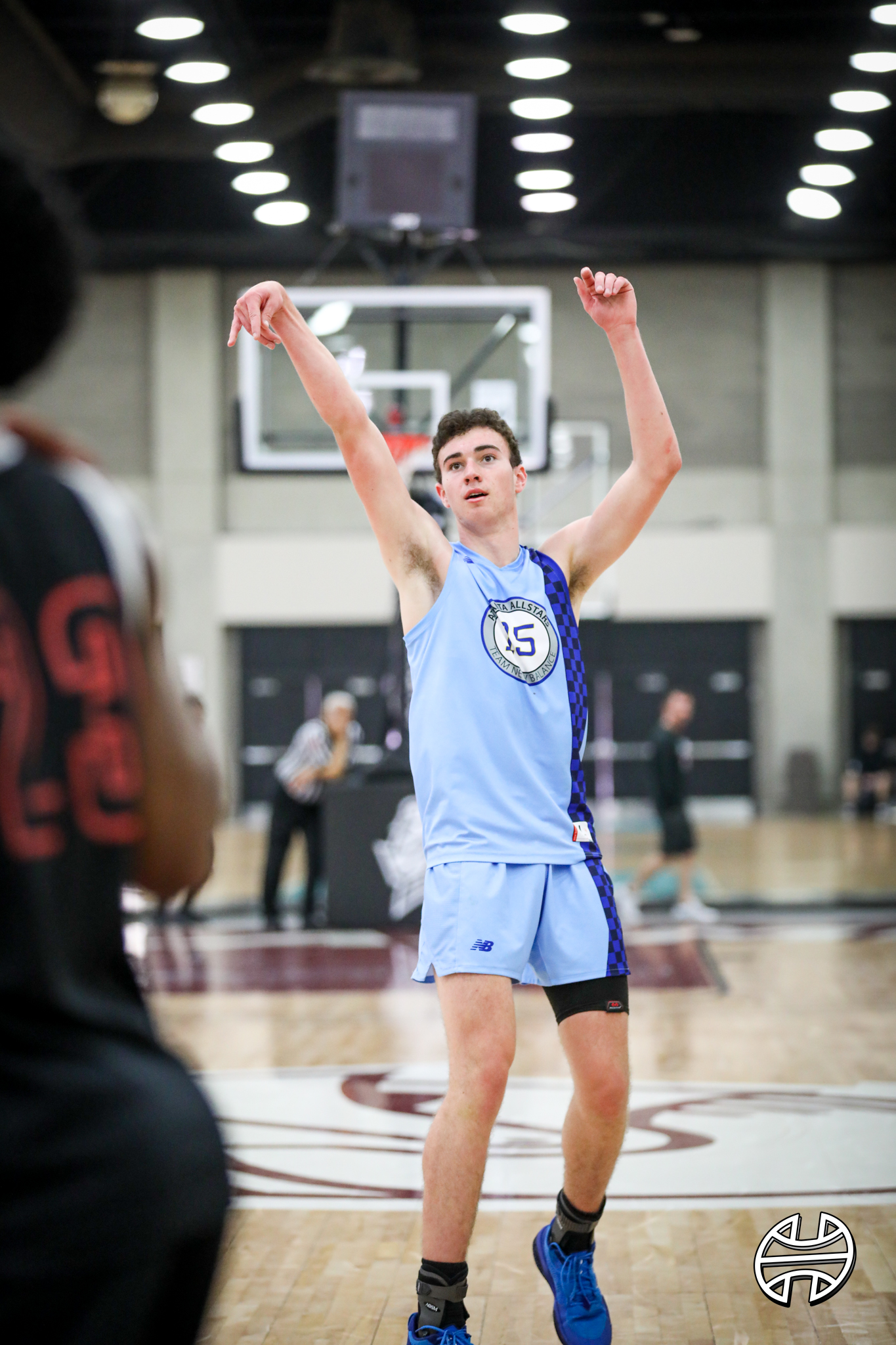 37. This is fun. Let's do some superlatives. Who's your Defensive Player of the Year? 
I can't help but think about a rim protector here, so Greenforest's Gai Chol or Calhoun's Dylan Faulkner jump out as DPOY candidates in my book. 
Good look scoring on either of those guys. 
38. What about the best shooter? 
This is so tough. I don't know that I can narrow it down to one, so I'll say that a team that could be the best overall shooting team will be King's Ridge. Isaac Martin, Jack Thomas, Zak Thomas, William Jobe and Jaydon Cole can all knock 'em down from the perimeter. 
A single shooter that people need to remember is Dimitri Angelakos at Etowah. He didn't play summer basketball because he's a baseball stud, but he can absolutely torch nets. 
39. What region games are you most excited to see? 
I always look forward to Grayson and Newton's games. I'm glad that realignment didn't interrupt them being in the same region. King's Ridge and Mount Vernon should have some great battles in 6-A D-1 as well. 
40. Give me some more. Maybe some deeper cuts. 
It's probably not a deep cut, but Pace, Lovett and McDonough being in the same region will be fun to follow. Any combination of those teams will be closely monitored across the state.
41. If I want to travel out of state to see some Georgia teams, where do I go? 
Georgia teams are going to be all over the place. HoopHall Classic in Springfield, MA will have some Georgia teams. City of Palms, the Chick-Fil-A Classic, and Flyin' to the Hoop are other events to look into as well. Oh, and Pace Academy will be playing in freakin' London. 
42. Will you be traveling? 
Yes. I'll be at the City of Palms down in Florida, the Chick-Fil-A Classic in South Carolina, and I'll follow some Georgia teams to other national events. I need to finalize more of those plans, but I'm a road dog for life. 
43. I hope you've been thinking of some Final Four picks because you have to tell me your 7A Final Four. 
When I make these picks, it's a crapshoot. I obviously don't know how the brackets will look, so I'm just going with four of the most likely teams to advance in each classification. 
Wheeler
McEachern
Grayson
Newton
Buford and Norcross are two teams that I considered as well. Both of those teams should have outstanding seasons. 
44. Now do 6A.
Grovetown
Etowah
Alexander
St. Pius X
45. 5A. 
Eagle's Landing
Tri-Cities
Kell
Hiram
46. 4A.
Pace
McDonough
Lovett
Westover
47. AAA.
Cross Creek
Sandy Creek
Beach
Johnson-Savannah
48. AA. 
Spencer
Drew Charter
Westside-Augusta
Thomson
49. A D-I.
King's Ridge
Mount Vernon
Social Circle
Mount Bethel
50. A D-II.
Greenforest
Portal
Charlton County
Christian Heritage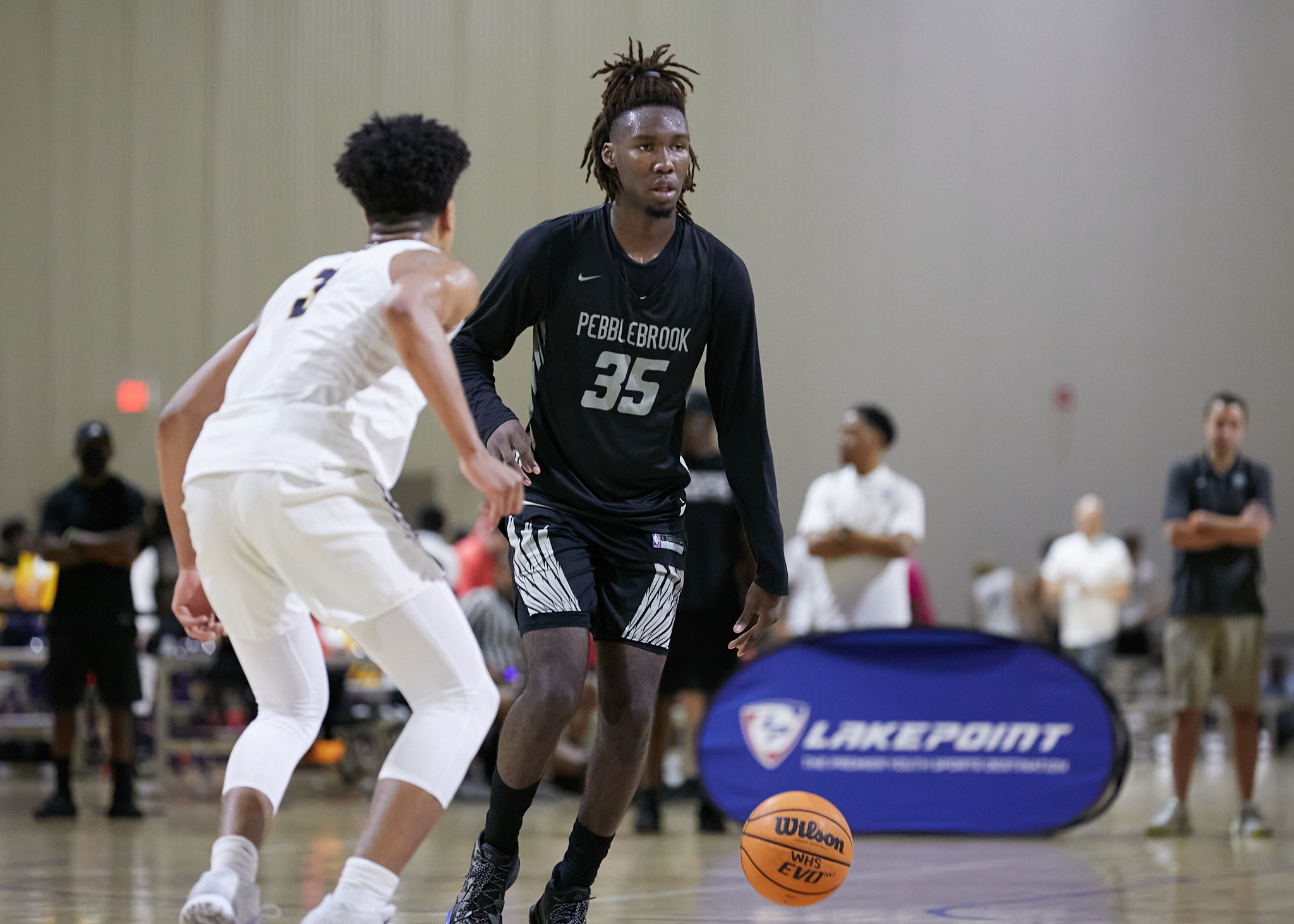 51. I'm betting on these, so you better be right. Are there any other teams that you're intrigued by that you haven't mentioned? 
I can't believe that Pebblebrook and Milton haven't come up more. I just don't quite know what we're going to get out of those two perennial powerhouses. 
I don't doubt that they'll be good. I'm assuming they'll be good because they're always good. I'm just curious to see where they slot in among the top-tier programs in the state as the season starts to unfold. 
52. Alright, let's do more player accolades. How about we talk about the best player in some of the major counties and cities in the area. The best player in Augusta is? 
Well, it would be Derrion Reid, Frankquon Sherman, Malik Ferguson, or Markel Freeman, but for the sake of variety, let's pick someone that doesn't play for Grovetown. 
That would bring us to Antoine Lorick or DJ Shine at Cross Creek. The Razorbacks are encroaching on a dynasty over in Augusta, and this duo could help secure their third championship in as many seasons. Lorick is a hybrid forward who can do everything for Cross Creek, and Shine is a guard who will electrify with his combination of speed and strength. 
53. There are some really good hoopers in Cherokee County. Who's the best? 
Cherokee County is absolutely stacked this year, and Brandon Rechsteiner at Etowah is the best of the best in the county. The Virginia Tech commit is in the upper echelon of Georgia players going into his senior season. He's a dark horse candidate for Mr. Georgia Basketball. 
54. I know you started in this business by covering Cobb County. Tell me about the best player from there. 
It's Isaiah Collier this season. The Wheeler guard is the best guard in the 2023 class nationally, and he's certainly Cobb County's best player. However, the county is ridiculous this season. Scroll up to #20 for a deeper look at the top shelf of Cobb's talent. 
55. How about Coweta County? 
This year, I'd say that crown belongs to Austen Colton at East Coweta. The guy can absolutely fill it up. He will be amassing huge point totals this season. 
56. Dekalb County? 
Spencer Elliott. That was an easy one. The future Tulane forward is skilled away from the basket while still being an impactful presence near it. Not only is he Dekalb's best, but he's also one of Georgia's best. 
57. Best player from Douglas County? 
When I think of Douglas County, I think of Alexander, so one of their big three has to be the answer for me. Let's go with a tie between Noah Melson and Braedan Lue. One for 2023 and one for 2024. 
58. What about Fulton County? 
Pace always has good options for this. KJ Greene, LJ Moore, and Eric Chatfield could all be named for this category. Riverwood has Karris Bilal who could be deserving of this. Josh Dixon at Milton is another guy too. 
However, those guys are all juniors or younger, and I'm going to give this to a senior this season, and I'm going with Brigham Rogers at Blessed Trinity. The future Belmont Bruin is going to be one of the best forwards in Georgia this season, and I think he's earned the right to be considered Fulton County's best. 
59. Gwinnett County? 
Okay, this one is not very easy. I'm a little stumped here, to be honest. The top choices are Gicarri Harris at Grayson, Mari Jordan at Norcross, or Mier Panoam at Norcross, and I honestly can't decide. 
It's truly a tie at the top, but I'll just go with Harris as a 2024 pick because of how well he played with the Rams back in June. I was incredibly impressed by him then. 
And, I'll pick Jordan as my 2023 guy. Panoam is on the same level as these guys though.  
60. Let's shout out the Southside. Who's the best player from Henry County?
He was my pick last year, and he'll be my pick again this year. Mercer commit David Thomas is the top dog in Henry County over at Eagle's Landing. Another guy that deserves a mention is Da'Avion Thomas at McDonough. 
61. Paulding County? 
Jay Boyd at Hiram has been one of the biggest risers in the state in 2022. The senior guard could have a ridiculous season before going to Lincoln Memorial. 
He's Paulding County's best for 2022-23. 
62. Your old roommate is from Macon, right? Who's their best player? 
I'm working through my mental Rolodex of players, and I think Khalil Green at Stratford Academy is the guy, right? 
I don't think I'm forgetting anyone, but if I am, Green would still be among the best. He's a gifted, versatile scorer who should be hanging point totally on scoreboards around central Georgia. 
Shout out to my young gun, Justin Little. 
63. The best player in Northeast Georgia is? 
Jadon Yeh was one of the best players from up that way last season, and he's going to be again this year. He had an outstanding summer with BCB. Yeh is one of Georgia's top uncommitted seniors. 
64. Savannah is a nice place. Who's the best hooper from down there? 
Shamarrie Hugie at Beach is certainly a candidate. He's a big guard/wing who impacts the game in every regard. He helped fuel Beach's deep tournament run last season and could do the same this season. 
Antonio Baker at Johnson-Savannah is another one. I have them in my final four because of Baker. He's tough and physical on drives and can put on impressive scoring displays. Teams need good guard play to navigate a tournament, and Baker provides that for Johnson-Savannah. 
65. Okay south of Macon is a big area, so give me some more guys to keep an eye on down there. 
I talked about them a little earlier, but way down in Charlton County, Jarvis Wright and Elyiss Williams are two names to know. 
I know it's close to Savannah. But down in Hinesville, Chris Perry is a freshman that could make a ton of noise sooner than later. 
66. That's good stuff. I loved that. You might not be as dumb as you look. Let's run through the same areas, but let's talk teams this time. Start with the Augusta area.  
Cross Creek, Grovetown, and Westside-Augusta make up the best teams out that way. 
67. Cherokee County. 
Etowah and Cherokee are the best in Cherokee County. Sequoyah should be pretty good again too. 
68. Cobb County. 
Wheeler and McEachern are on an elite tier of their own. Kell isn't too far behind them though. 
69. Coweta County. 
I like some guards over at East Coweta, so let's rock with them. 
70. Dekalb County. 
St. Pius X. They're the most united team on a yearly basis, they always play hard, they defend, and they have some high-level talent at the top. They're going to be great again. 
71. Douglas County. 
Alexander is the top dog in Douglas County again. They're going to be great this season. 
72. Fulton County.
I think Tri-Cities might be the best Fulton County team. Kory Mincy and Malique Johnson form one of the best guard pairings in the area. 
They're usually near the top. Their winning pedigree, talented guard duo, and their toughness are separators for me. 
73. Gwinnett County. 
Grayson? Norcross? It's a coin flip for me. They're both two of the best we have to offer around here.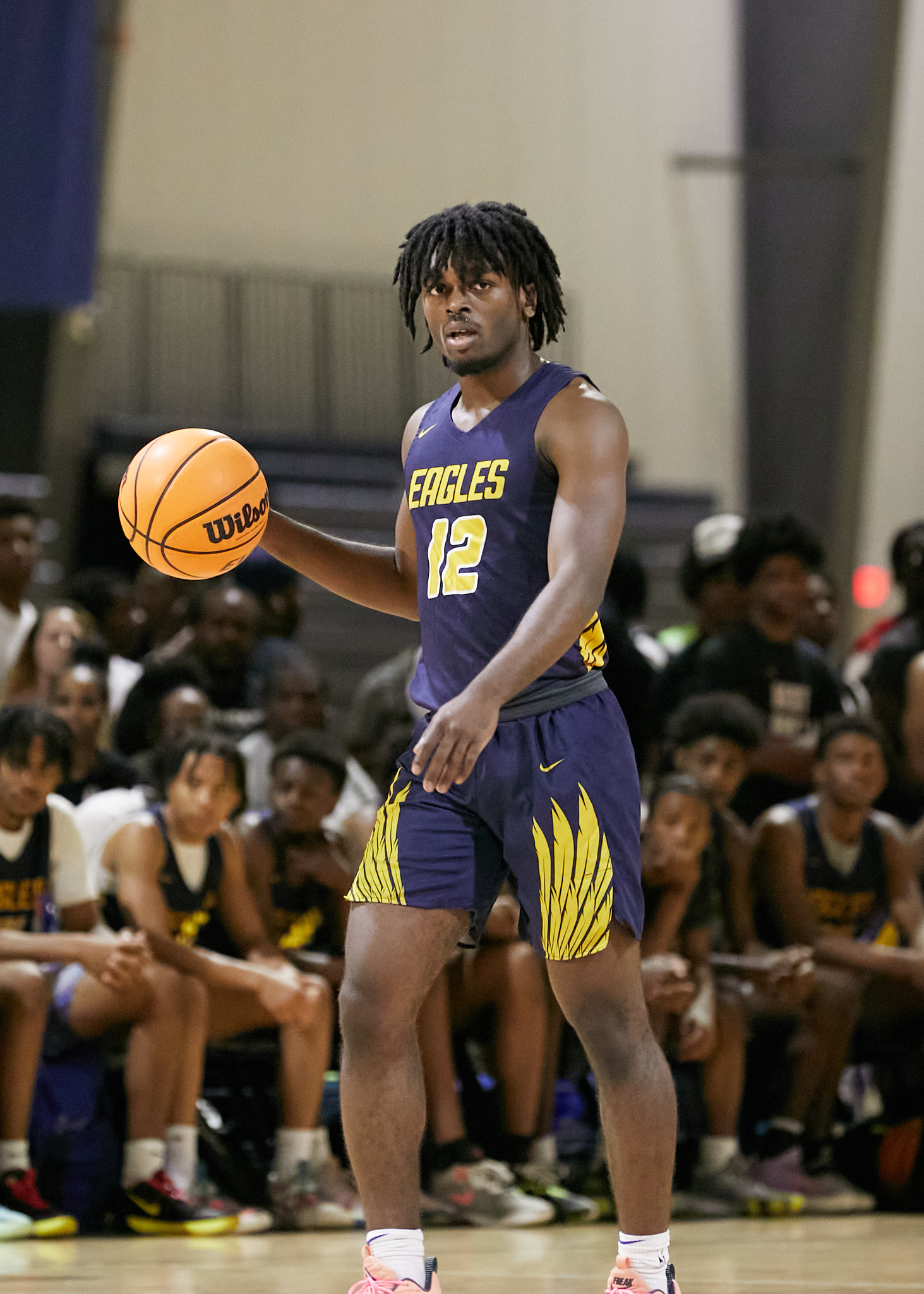 74. Henry County. 
It's looking like Eagle's Landing for another year at least. The Eagles have it rollin' down there. McDonough is right there with them though. Don't sleep on McDonough. They're as tough as they come. Either one of those schools is the answer. You can pick your favorite. 
75. Paulding County. 
Hiram and North Paulding both have some players that I'm excited to see this season, so I'm going with them.
76. Macon. 
I'm not sure if they're going to be the best from Macon, but Westside has as strong of a case as anyone. They have an experienced senior backcourt made up of Daveon Henderson and Shannon Fountain. With those two at the helm, they'll be able to win a lot of games. 
77. Northeast Georgia. 
White County and Gilmer have players that I'm interested in following. When it's all said and done, I'm not sure what their seasons will look like, but I'm excited to keep up with them for certain. 
Rabun Gap isn't a GHSA team, but I love following them too. They should have a great season. 
78. Savannah.
Johnson-Savannah and Beach are teams that I picked to make deep runs in the playoffs, so those are the teams I'm most excited to follow from over there.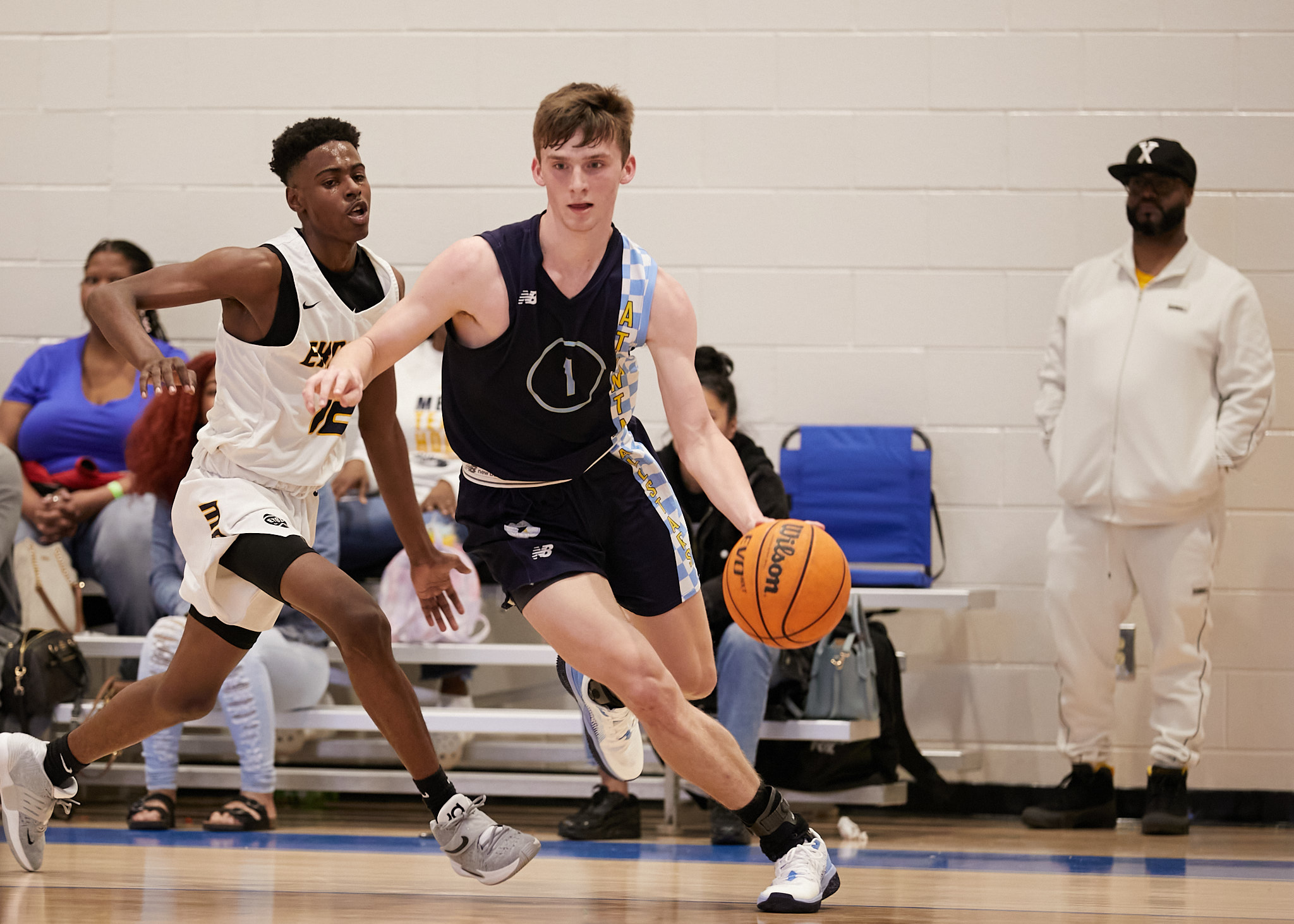 79. Shout out other teams from areas that we might have not talked about. 
Jax Abernathy and Christian Heritage in Dalton. That's going to be a team to look out for. Spencer down in Columbus has a serious shot to repeat as state champs. Baldwin HS in Milledgeville has some hoopers too. I don't know where they fit in the grand scheme of things, but they could be pretty good at the end of the day. 
80. Now that we've talked about state champs, Final Four picks, top players, and the top teams per general area, how about we deep dive into some specific region picks? Starting in 7A, who's winning 2-7A?
Pebblebrook, Pebblebrook, Pebblebrook. 
Earlier, I mentioned that I didn't know how the Falcons would look this season. Well, that's in terms of how they stack up against the state's elite teams. I know that Pebblebrook is going to be great no matter what, so them winning their region is a no-brainer pick for me. 
Jaiun Simon is the real deal over in Mableton and will be too much for the region to handle. 
81. What about 3-7A? I know you've been interested in that region. 
As emphatically as I can, I'm picking McEachern here. The Indians have overwhelming talent that could lead them to an undefeated season in 3-7A.
82. 4-7A has some high-level teams. Pick that one for me. 
Grayson is great. I mean, the Rams would be my pick easily in most years, but I think Stephon Castle will be extra motivated to end his high school career on top. Thus, I have to pick Newton to win this region. 
Castle isn't the only guy there by any means. I just haven't seen Jakai Newton or MJ Whitlock in a while, so their health is a small question mark for me. I'm assuming they'll be ready to go for the season.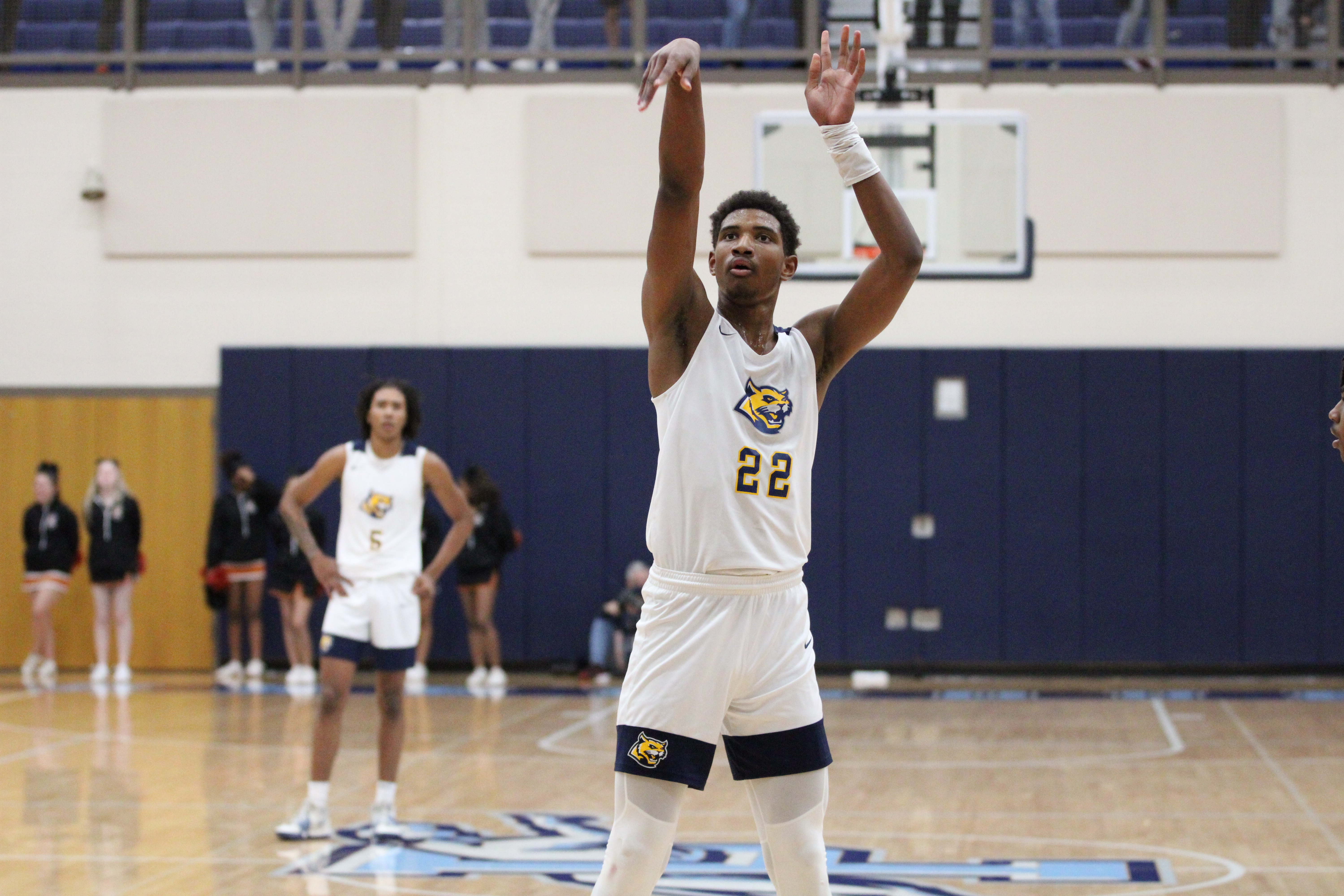 83. 5-7A looks a lot different. Who's winning this reformed region? 
This region is now made up of Wheeler, Walton, Osborne, North Cobb, Kennesaw Mountain and Cherokee. 
By now, you should know that Wheeler is who I'm all in on in this region. 
84. Do you have a feel for 6-7A? 
Milton is in the conversation to win it. They're not as much of a power this season, but the Eagles shouldn't go overlooked. They have a young team, but they're dangerous. 
I'm also strongly considering West Forsyth. They have a pretty loaded group this season. I'll pick the Wolverines to have the edge over the youthful Milton group. 
85. Let's move on to 7-7A
This is Norcross' region to lose this season. The Blue Devils should have a strong year in 7-7A.
86. 8-7A.
Buford is back in 7A, and I thought the Wolves were going to be the favorites to win this region comfortably. Malachi Brown has now transferred to Legacy Early College, so I'm not sure that I'm as confident in Buford coasting in 8-7A. I'll still pick the Wolves to win it, but I'd have my eye closely monitoring Collin's Hill. That's a squad that has a chance to sneak up on people.  
87. Hit me with some AAAAAA. 8-6A, go. 
Grief, this is difficult. I think Lanier has the best mixture of talent, depth and experience. Jayce Nathaniel, Osmar Garcia and Tahai Morgan could lead them to sitting atop the region. 
But, there are two high-level guys that I haven't shouted out yet from this region. Tylis Jordan at Shiloh is on track to have a monster of a season. He's one of the best sophomores in the state, and he'll become a national name sooner than later. 
At North Forsyth, Cole Kirouac has already emerged on the national scene and should make plenty of noise this season. 
88. 7-6A. 
I think Alpharetta could have a sneaky season this year and win this region. Brigham Rogers is a tough player to contend with at Blessed Trinity, but I love Alpharetta's trio of Jacob Bryant, Solomon Jones and Christian Brown. Those guys have been vastly underrated by guys like myself, and I'm going to spread the gospel this season.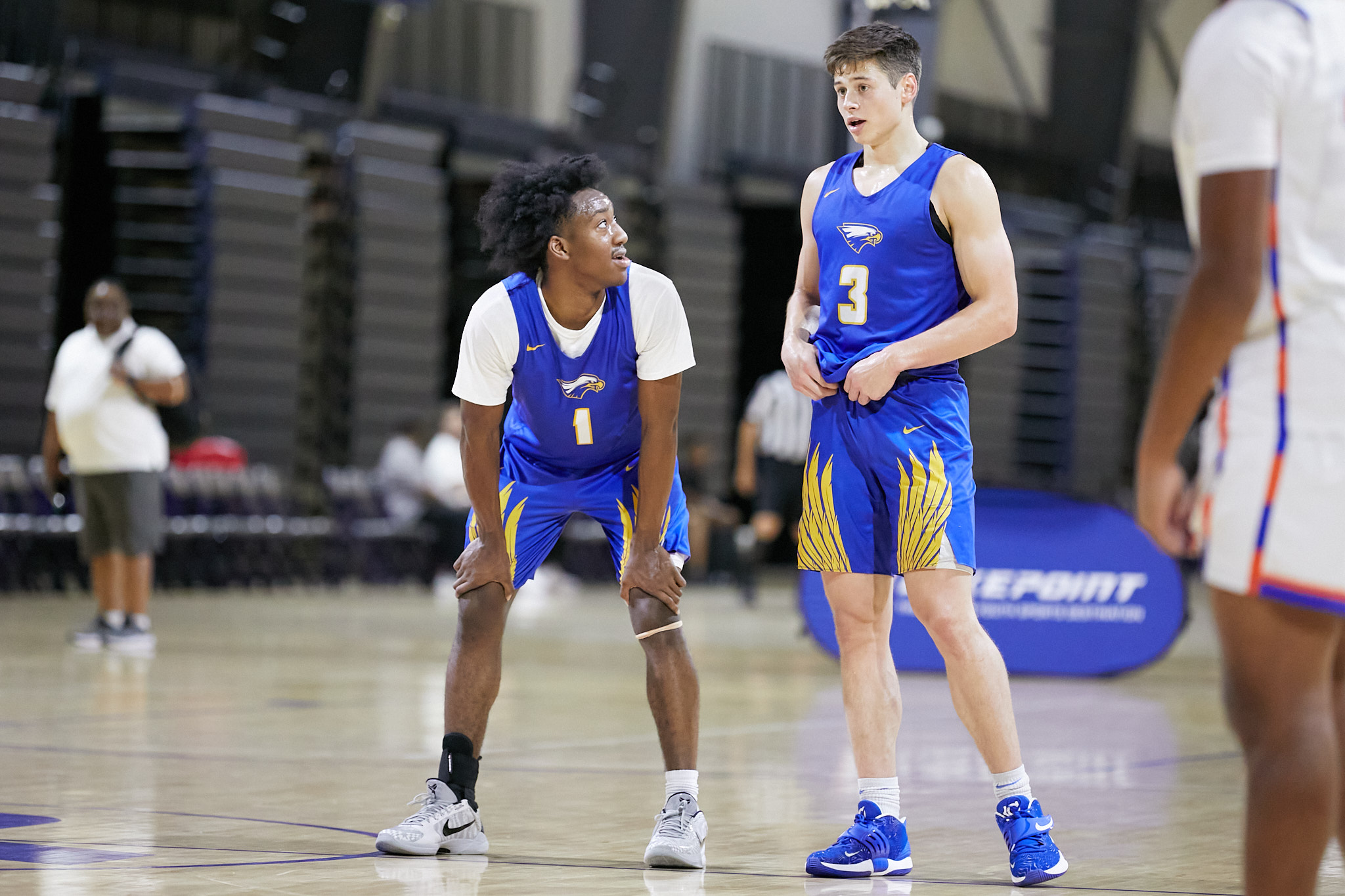 89. 6-6A is one that got a major shake-up. Who's the king there? 
ETOWAH. It's hard for me to not be high on the Eagles. I've talked about them plenty, but if you want more on them, you can read their team preview HERE. 
90. I'm interested in 4-6A. That looks like it could be a battle. Who do you have there? 
This could be a sleeper of a region race. St. Pius X is pretty clearly my favorite, but Marist and Riverwood could challenge for that top spot. 
91. Any other 6A picks?
2-6A: Grovetown.
3-6A: Jonesboro
5-6A: Alexander.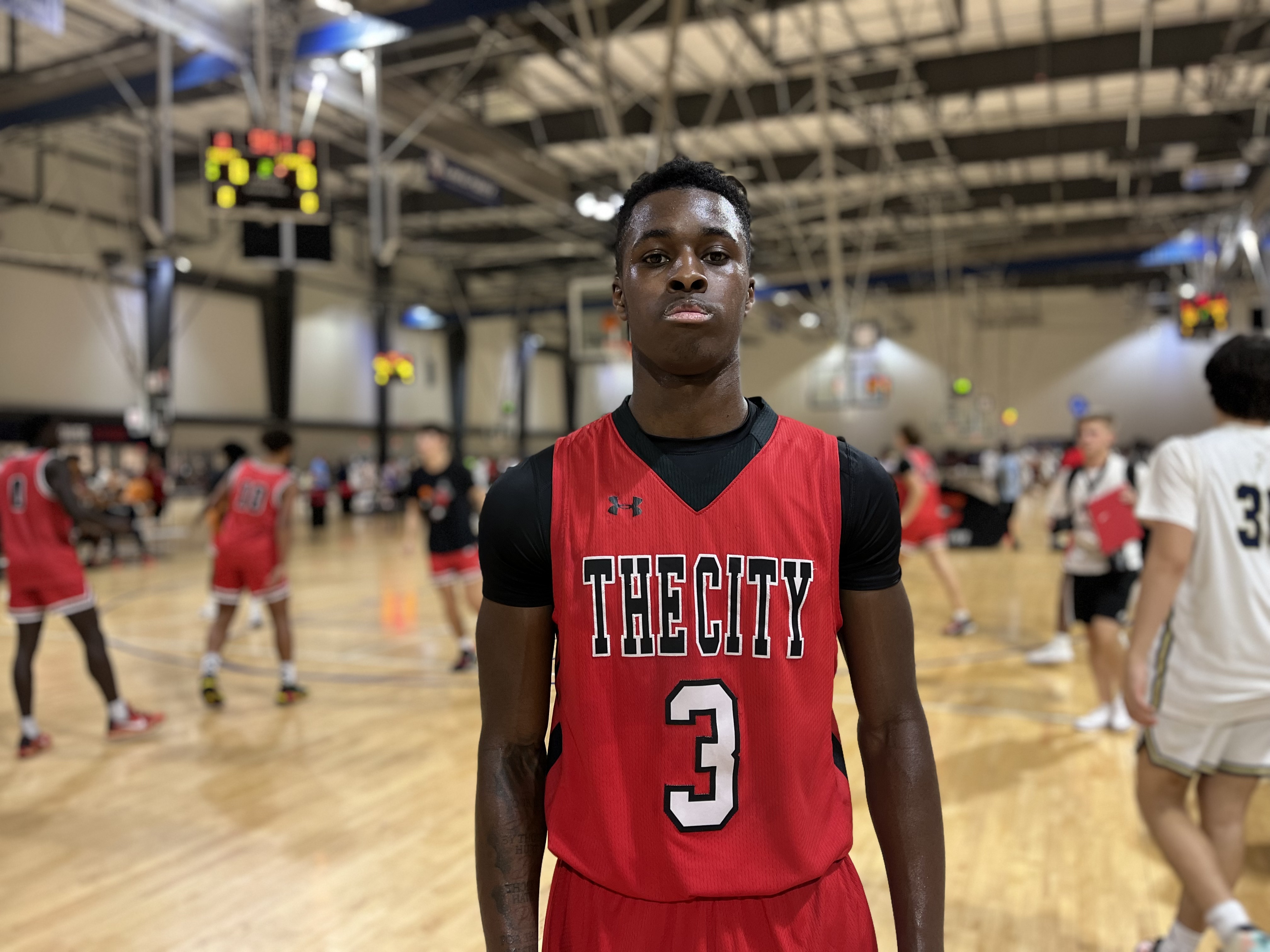 92. Since 100 is a nice arbitrary number, let's jump around with region picks until we get there. Give me some region winners that you feel strongly about from here on out. I know you like some AAAAA teams. 
Kell is winning 6-5A. That's an easy pick. Tri-Cities is winning 5-5A. That's another fairly easy one. Eagle's Landing rounds out the sure-fire winners in 2-5A. 
93. Okay, so then what about 4-5A? 
I feel pretty good about Tucker winning that one. 
94. Any other 5A? 
7-5A: Hiram or Calhoun. That will be a good one to keep eyes on. 
8-5A: Winder-Barrow. Jeremiah Halloway is going to be a stud this season.
95. 4A region picks?
I have a few favorites in 4A. This is a great time to shout out some teams that I haven't covered yet.  
1-4A: Westover
2-4A: Westside-Macon
4-4A: Fayette County. This is the first mention of them. No Kaleb Banks anymore, but they have RJ Kennedy, Sean Van Dorn and Christian McAllister to look out for. 
5-4A: It's too tough to call. Pace or McDonough are the favorites while Lovett is also in the mix. 
6-4A: I have to go with talent, and Caleb Wilson is as talented as they come in Georgia. Give me Holy Innocents'. I can be swayed though.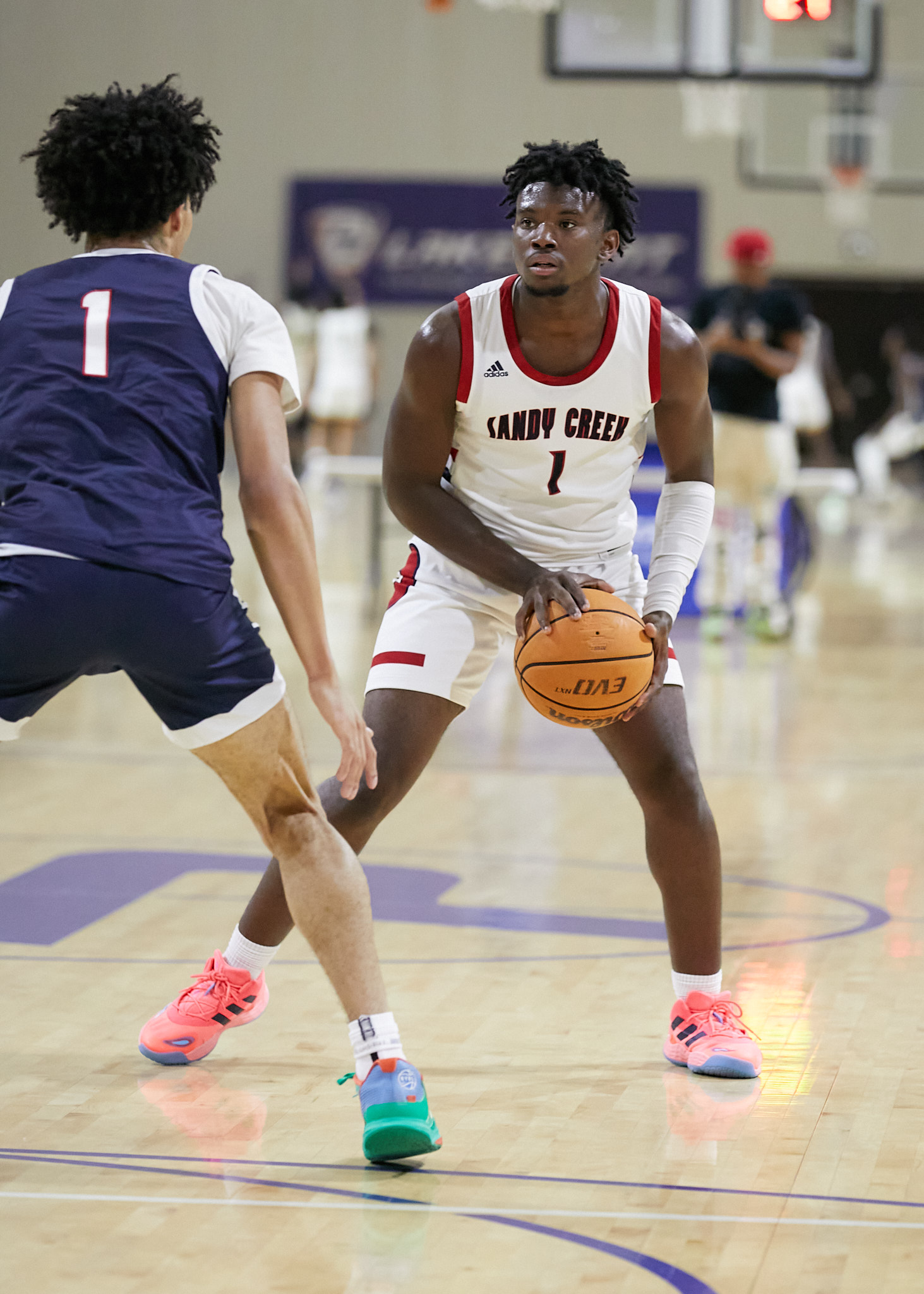 96. 3A? 
3-3A: Beach
4-3A: Cross Creek
5-3A: Sandy Creek
6-3A: Lakeview-Ft. Oglethorpe. Shout out to Brent Bowman holdin' it down in northwest Georgia. 
7-3A: White County. Jadon Yeh goes out as region champ. 
8-3A: Hart County still has Tahj Johnson.  
97. 2A? 
2-2A: Spencer
4-2A (Sub Region A): Thomson
4-2A (Sub Region B): Westside-Augusta
6-2A: Drew Charter, but look out for Washington. Chane Bynum, Kameryn Fountain and Tobias Rice are a humongous trio to handle.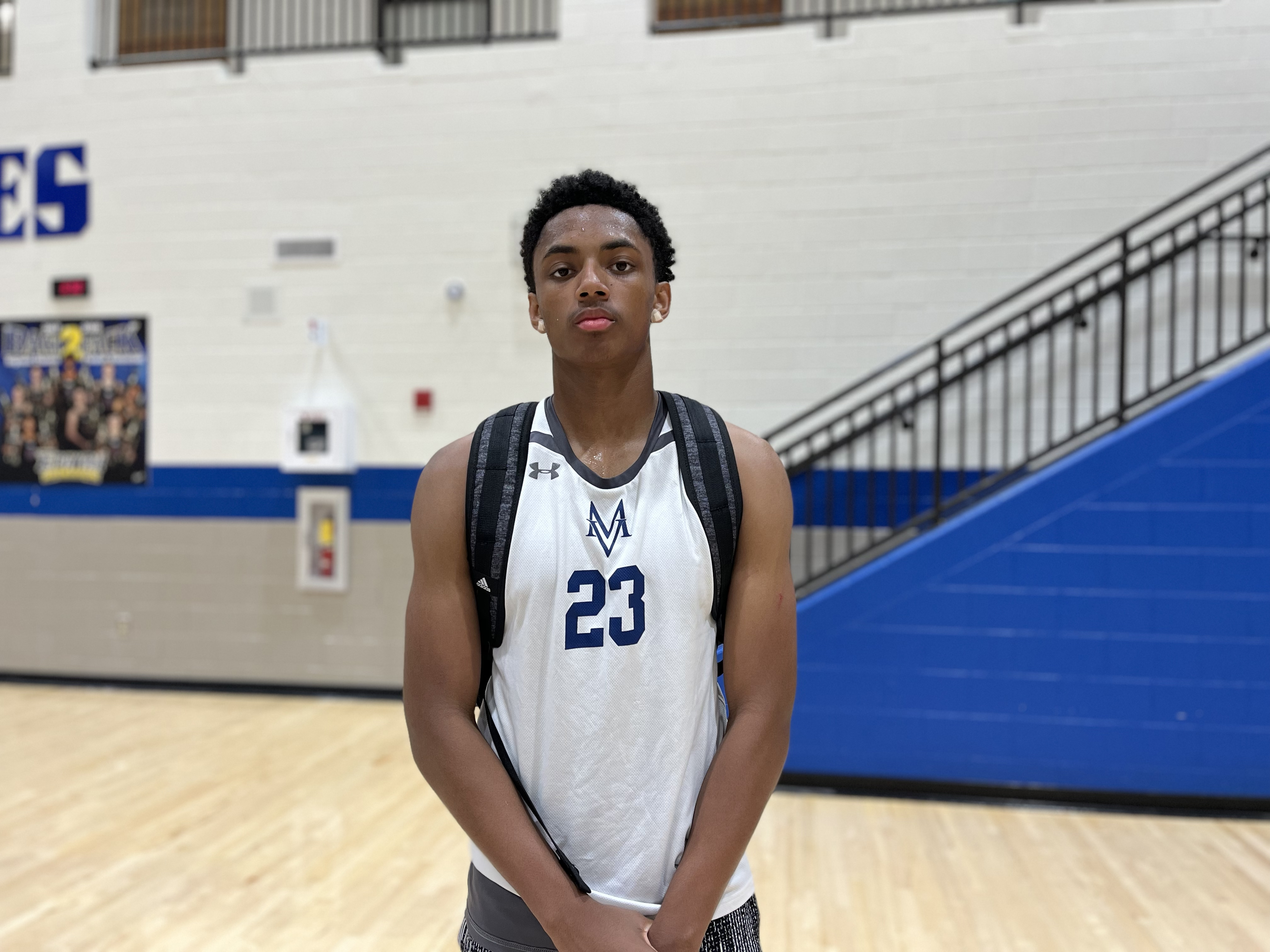 98. A D-I?
2-A D-I: Dublin
3-A D-I: Woodville-Tompkins
5-A D-I: Social Circle
6-A D-I (Sub Region A): Please don't make me pick. King's Ridge and Mount Vernon tie. 
6-A D-I (Sub Region B): Even after graduating a strong senior class, Galloway.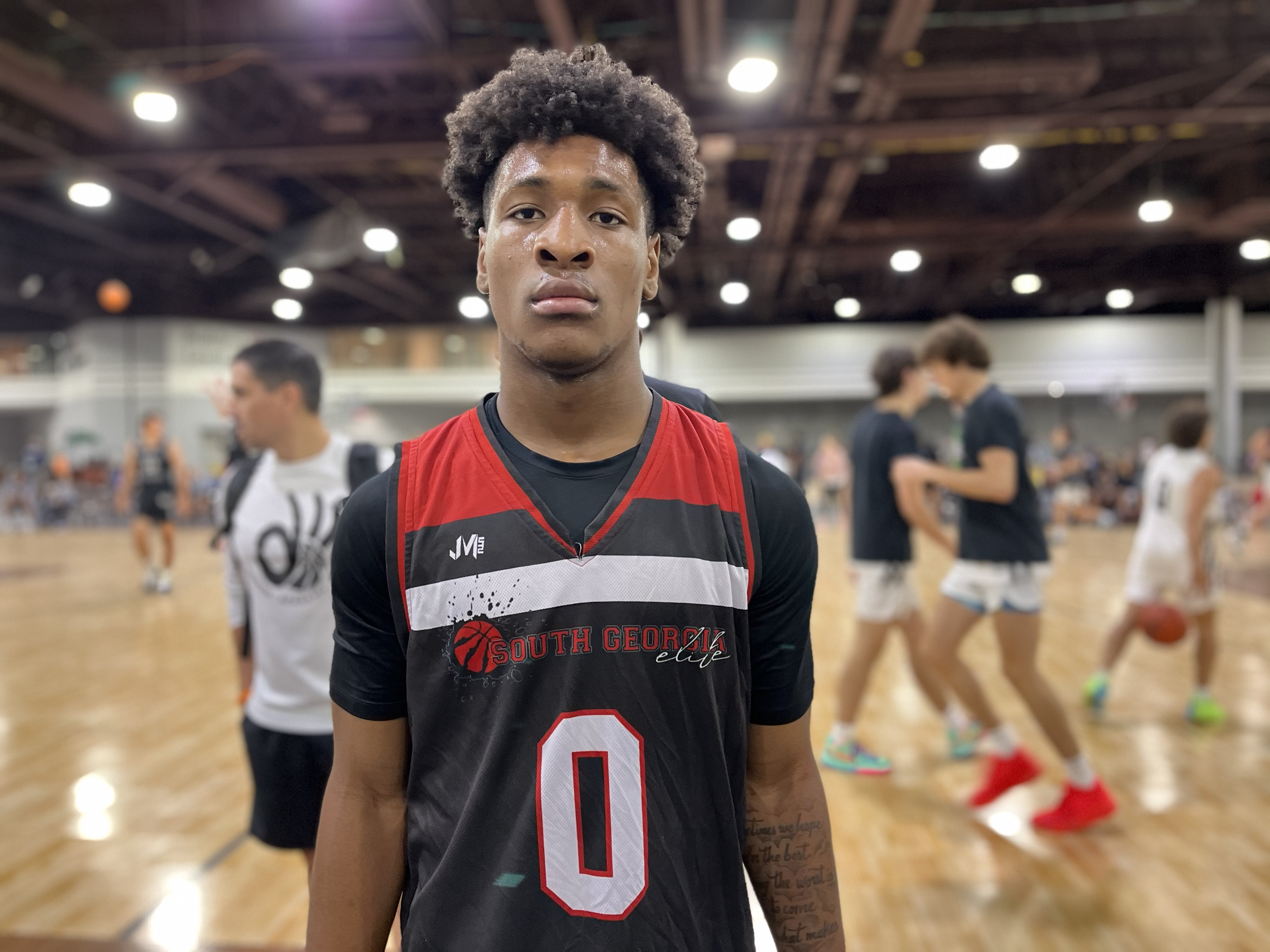 99. A D-II? 
2-A D-II: Charlton County
3-A D-II: Portal
7-A D-II (Sub Region A): Christian Heritage.
7-A D-II (Sub Region B): Greenforest. 
100. Okay we're at the last one. What's the first game of the regular season that you'll be at? 
I'm not sure if this will be the first game, but I'm considering going to see Cross Creek play at Grovetown on November 15. 
AND OOOOOOOOOOOONE (*flexes muscles while yelling*).
One last thing, you know that shameless self-promotion had to be involved somewhere, so follow me on Twitter for updates throughout the season. I'll be at as many games as I can from start to finish. @_joshtec is where you can find me and all of my stories and musings.