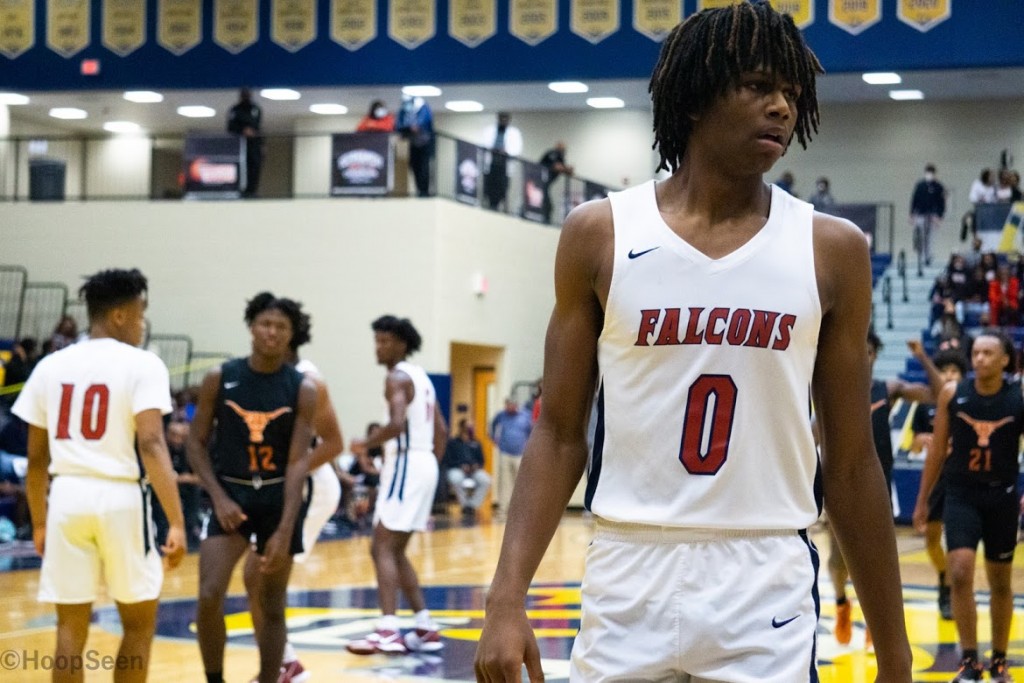 As we start the post-season in the state of Georgia, we want to do our best connecting available seniors to the college coaches. Who are the players the coaches at the next level should look at now that we are in the thick of the March to Macon? Our Justin Young has some suggestions in the 7A classification. 
RELATED: Previewing the No. 1 seeds in 7A
Devin McGlockton, South Forsyth: The 6-foot-6 forward was Region 6-7A Player of the Year. He's been one of the most productive players in the state in the paint and one of, if not the best, available big man in the 7A bracket. McGlockton has been high on the HoopSeen list since his team with Atlanta TapOut as a middle school player at the Georgia Cup. McGlockton has a number of chapters that prove our belief that he's going to be a fine addition for a low-major college basketball program. His South Forsyth team earned a No. 1 seed and will lean heavily on their go-to guy in a tough first round pairing against Discovery. 
Aaron Reddish, Pebblebrook (pictured): The attack for Falcons is always guard-centric and head coach George Washington always has a senior with size who will be a match-up problem. This year's candidate is Reddish. In his lone year for the Mableton school, he posted 15 points, three rebounds and three assists a game for the Cobb County team. Reddish guards at a high level, says Washington, and is a really good passer who can extend the defense out with his shot-making abilities. Appalachian State, East Tennessee State and Rider are actively involved with a host of other schools flirting with him. 
Jaden Harris, Norcross: The young Norcorss team has big senior production from the strong-bodied Harris. He's posting 16 points per game, four rebounds and three assists while shooting 38 percent from three on the season. Harris can impose his will on a game and we saw that from him with Team Huncho on the travel circuit. Because of his physical style of play, Harris would have little trouble making the transition into the college game. His play warrants a justified deep dive from the mid-major programs. 
Dara Olonade, Berkmar: The 6-foot-5 big man does everything for the Patriots and his energy is something that just jumps off the page. Ultimately, he's a terrific paint producer that owns the glass and grabs rebounds in and out of his area. In Gwinnett County, a powerhouse for hoops, Olonade is arguably the best available big man. He's a motor man that could be a terrific pick-up for one of the several loaded Division II programs in the Southeast. 
Luka Avaliani and Dylan Pumpian, Walton: The seniors are the anchor to the East Cobb program. Both are great targets for Division III programs. Avaliani is a three-year starter for the Raiders and a 1,000-point scorer in his high school career. Pumpian lives up to his name, pumping in triples at a high rate. Avaliani is strong and has great size as a 6-foot-2 point guard. Pumpian just kept getting better and better as a senior. He's a weapon as a shooter.