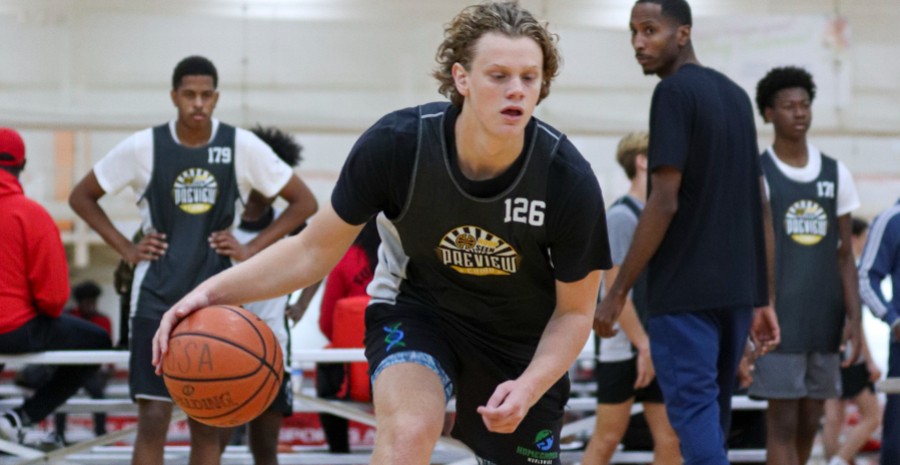 Ryan Cain: Cain's coach talked about how coachable and willing to adjust he was. Cain will be a freshman at The Lovett School this season. The 6-foot guard should be able to learn a lot from the likes of Christian Anderson who did a lot for his team as a freshman guard. 
Cameron Carter: Carter was one of the smallest players at the camp, but he did not back down from any player despite their size. He showed that he can be a floor general when given the opportunity. 
Brandon DeMartino: DeMartino made the trip from Florida and it did not go to waste. The 6-foot-5 SG has a nice, fluid shot from the outside. I watched him knock down jumpers from all over the floor. He is also solid on the defensive end where he has good instincts. This is a player I will be keeping an eye on through the scholastic season.
Jaiden Haynes: Haynes was one of my favorite freshmen to watch. This kid has a ton of potential. He runs the floor well, is good in the open court, and ikes to attack the basket. He showed his range, knocking down multiple threes and also his ability to be effective in the midrange game. 
Nathaniel Jones: Jones impressed me the most with his feel for the game. He plays under control and does not allow the defense to speed him up. He made a number of good moves off the dribble and took care of the basketball. 
Josh Kavel: Kavel was one of the surprises of the camp as he opened some eyes with his play. At 6-foot-2, he is a crafty guard with a tight handle. He can finish with either hand and in a plethora of ways. This kid was really fun to watch on both ends. 
Kelton Teasley: Teasley had a solid day, showing his ability to create for his teammates and make some nice moves off the dribble. Once he had a defender beat, he made good reads on what to do with the ball next. 
Jordan Thomas: At 6-foot-4, he has good positional size with long arms. On the offensive end, he is raw, but you can easily see his ability. Once he gets it into his mind that he is going to be aggressive, he can get to the basket whenever he wants. Only a sophomore, he will surely get taller. 
Tyler Underwood: Underwood was one of the better overall defenders in attendance. He really shined on the ball due to his quick hands. He smothered the ball handler every chance he got. When off the ball, he gets his hands into the passing lanes to cause deflections and create steals.