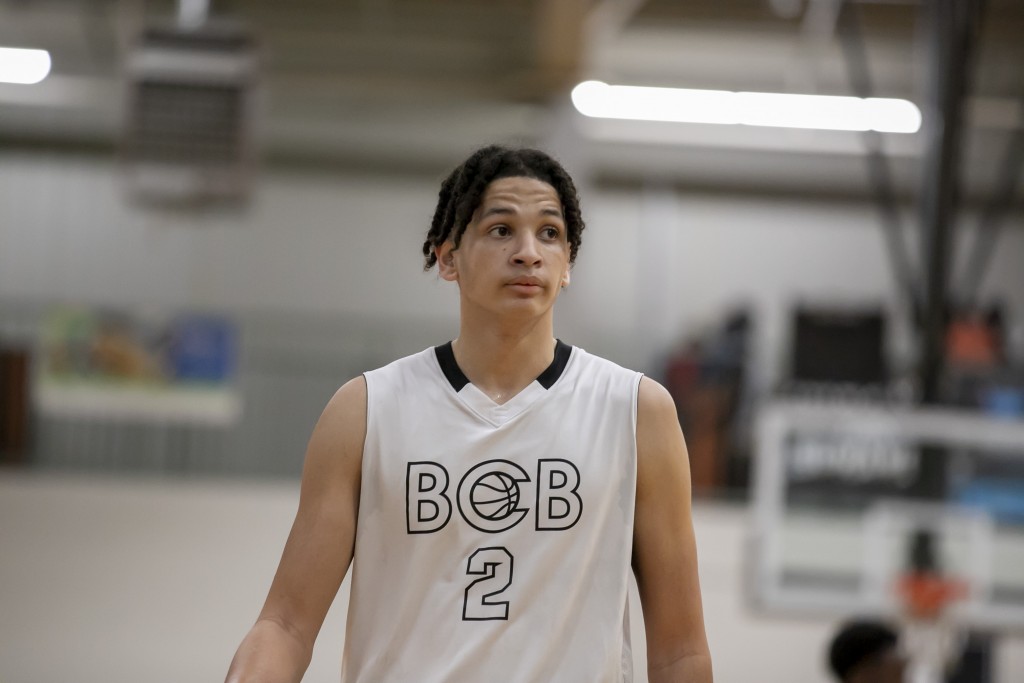 Day two of the Atlanta Jam brought even more fire power. Nonstop high-level basketball all day long. There was a ton to take in. Check out my main takeaways from day two. 
Big Day From Available Seniors
Quite a few unsigned seniors had solid performances on the day.
Kawasiki Ricks - Ricks is an absolutely dynamic scorer that can light it up with the best of them. After leading Columbia to the state championship game, he has kept that momentum to begin the travel season. In A1 Basketball's win this morning, Ricks erupted for a game high 31 points. I'm talking an easy 31 too. He got to any spot he wanted with ease and made defenders look silly in the process. He followed that up with a 22-point performance in another win.
Corey Thomas - College coaches have been on the baseline to watch this kid play and deservingly so. At 6-foot-8, Thomas is a skilled and versatile wing that can be effective inside out. He plays with a lot of passion that when paired with his high motor, makes him a scary sight. With a soft touch and solid footwork, he can be dominant in the paint. His shooting ability allows him to extend the floor and make plays from the perimeter as well. This kid will be a steal for a college program.
Dana Woodley - My mouth fell open a couple of times watching this guy play today. This kid can flat out jump. He threw down three powerful slams where he just glided through the air. Woodley is incredibly bouncy and can knock down shots from behind the arc. He is a high energy player that goes hard every play no matter the score. Schools still looking for a high level athlete should be taking a deep look at him.
Defense Reigns Supreme
Christian Drummer of the Atlanta Allstars may be the best defender of the entire event. He plays with a nonstop motor and picks up his man the full 94 feet. His quick feet and active hands make him an absolute pest on defense and gives the ball handler all types of fits. Drummer displays a high level understanding of how to play man-to-man defense the correct way. Not only is he a high level defender, but he can put up points in a hurry too. His 18 points gave his team the momentum it needed to finish the game out to move to 2-0 on the day. He knocked down timely threes and used his quickness to blow by defenders to get in the lane. This kid should definitely work his way onto some college radars this travel season.
Hadaway Continues His Rise
Aidan Hadaway has had as good of a start to the travel season as any player in the state. Our entire staff and several spectators and coaches rave about his motor. This is a player that simply gives his all each play. He goes after every single board and does not need the ball in his hands to impact the game. Despite a loss against CPB today, he was the best player on the court finishing with 33 points. His improved three point shooting has elevated his game even further and he will only continue to get better. You cannot coach the effort that he plays with. 
Jay King Shows Scoring Ability
Jay King of the Georgia Suns put some people on notice with his performances today. The guard out of First Presbyterian Day School is a streaky scorer that can put them up in a hurry. In his first game of the day, he scored 23 points in the second half after just having four at the half to finish with 27 points. He followed that up with another 27-point performance in a close loss to A1 Basketball. Once he gets going, he is tough to contain.
Big Josh
"Big Josh" is what I say to myself each time I see Josh Hughes play. This guy can bang with the best of him. His patience and physicality around the basket helps him to score over taller bigs. Hughes had a solid day leading OTP to two wins. He scored 12 in his first game and had a big 17-point performance in a narrow win over the Georgia Stars HW. He is just one of those players that every coach would love to have on their side. Has all of the winning intangibles and does not try to do too much. He stays within his game and makes the simple plays.