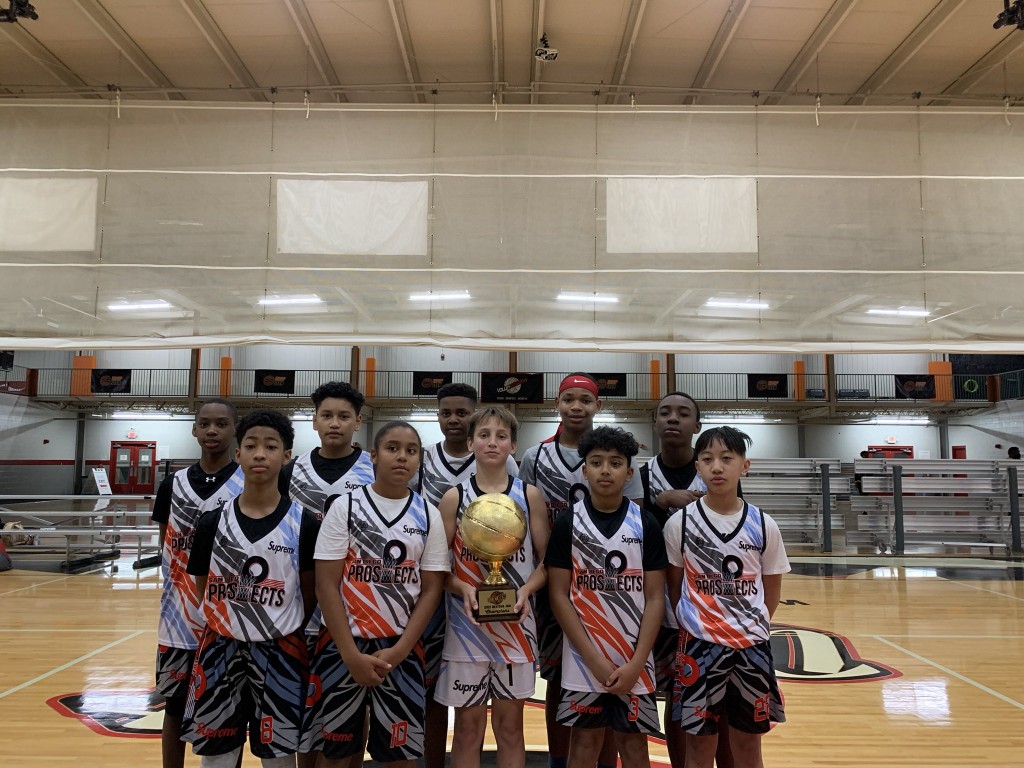 Several quality middle school programs gathered at Suwanee Sports Academy for their chance to kick off their 2021 season. Our 13-under and 14-under divisions were full of the teams and players that I'm sure we will be writing about for years to come. Our staff was there to recap that action as the championship games did not fall short of our expectations.
13 AND UNDER: San Diego Prospects 63, Team Power 2026 51
Quickly, San Diego built a comfortable lead and took control of the game. The Prospects had a 13-point lead at the half, and cruised to a championship victory in the second half.   
Team Power was led by Toian Nabriat and Jordan Rouse, who scored 14 and 13 respectively.
Jayden Gray bolstered the Prospects offensively, scoring an eye-opening 32 points.  Gray was one of the consistently great players throughout the weekend. He led his team in scoring on multiple occasions with his ability to score at all three levels.  Ahmad Rashad netted two 3-pointers on his way to an 11-point game.  
14 AND UNDER: TSF Mack 2025 47, Aim High 44

In the first of the championship games, TSF Mack 2025 beat Aim High, 47-44. The two teams played a must-see game on Saturday, and TSF Mack 2025 won that matchup 73-64.
This game got off to a slower pace. TSF Mack 2025 pulled ahead early with the help of Connor Teasley' 8 first-half points. At the break, TSF held a 26-20 advantage.
The second half saw two of the events' brightest stars battle it out for their respective teams. Aim High's Bryson Tiller scored 8 of his 13 points in the second half, and Carby Martin scored 7 second-half points for TSF Mack 2025.
As they had done in their first matchup, TSF Mack made winning plays down the stretch to pull out an impressive championship victory. Martin led the way for the team with 12 points. He was followed by Connor Stevens, who added 11 points.