The Shot Clock with Josh Tec: Grayson New Year's Classic, 2024 commits, more
Happy New Year, Hoop Heads! Welcome to the first edition of The Shot Clock of 2023. 
The first week of the year hasn't been a quiet one here in the Peach State. There's been plenty of action to start the home stretch of the high school season. It's hard to believe that we only have about a month left in the regular season. 
Rather than lament that the season is flying by, let's savor the time we have left because there's still plenty of great basketball on the horizon. Before looking ahead to what's coming, let's reflect on the past week. 
The game of the week
Grayson bested Kell 71-67 in OT in a battle between two of Georgia's best teams. 
Juniors led the way for each team.
Gicarri Harris and Anthony Alston each scored 18 for Grayson while Peyton Marshall and Cannon Richards led Kell with 21 and 14 respectively. 
Grayson built a double-digit lead throughout most of the game, but Kell's late-game pressure gave the Rams trouble while Richards and 2025 guard Connor Staphylaris had big fourth quarters to help erase Grayson's lead. 
Harris closed the game out for Grayson with free throws. 
Both of these teams feature plenty of juniors who have been having fantastic seasons.  Marshall has already committed to Auburn, and Harris has plenty of high major interest. Alston and Richards have had stock-boosting seasons so far and should be popular names among D1 coaches when the spring hits.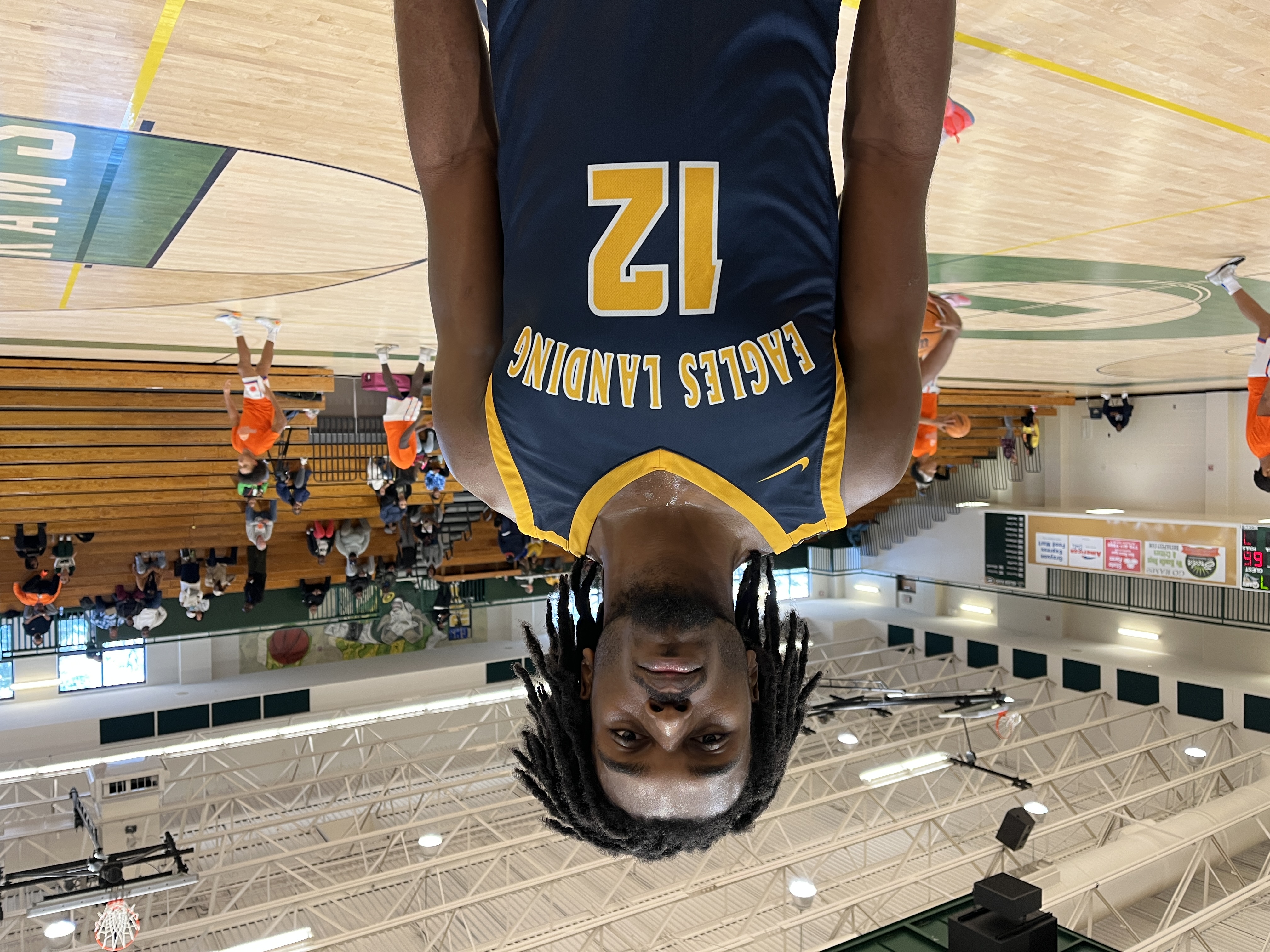 Eagle's Landing remains unbeaten
The Eagles are now 16-0 on the season and have looked dominant in that stretch. Of their 16 wins, 12 have come by double figures, including their 16-point win on Saturday. 
Mercer signee David Thomas led the way with 28 points. He's been one of the catalysts behind their recent run of state championship appearances, and it looks like he's going to help have this squad in position to have them back in Macon for another shot at winning it all in his senior season. 
Eagle's Landing and Kell have been operating on a tier of their own at the top of 5A to this point. 
Related: Top Five Teams in 5A
Jacob Wilkins continues to impress
Jacob Wilkins continued to make his push for the top spot in Georgia's 2025 class, and as a national name, with another strong outing for Parkview on Saturday. It wasn't the same kind of eye-popping game that I saw out of him multiple times early on, but it was one that bolsters his ever-growing resume. 
Wilkins finished with 15 points which included three 3-pointers. His shooting consistency this season has been one of his most impressive strengths. Wilkins will also show other flashes throughout games that will cause evaluators to put pen to paper. 
One of those noteworthy plays from Saturday came on a fastbreak when Wilkins was the one leading with the ball. He used his eyes to fake out a defender into thinking he was going to make a pass which opened up a wide-open look at the rim for another Parkview player—Adonai Mussie, I believe—and Wilkins made the easy no-look pass to result in a bucket. 
It seems like a simple, obvious play, but as we have all been frustrated by countless times, players don't often have the situational awareness that Wilkins showed in that instance. 
There aren't many sophomores in the state who are building the kind of momentum going into the spring and summer that Wilkins is.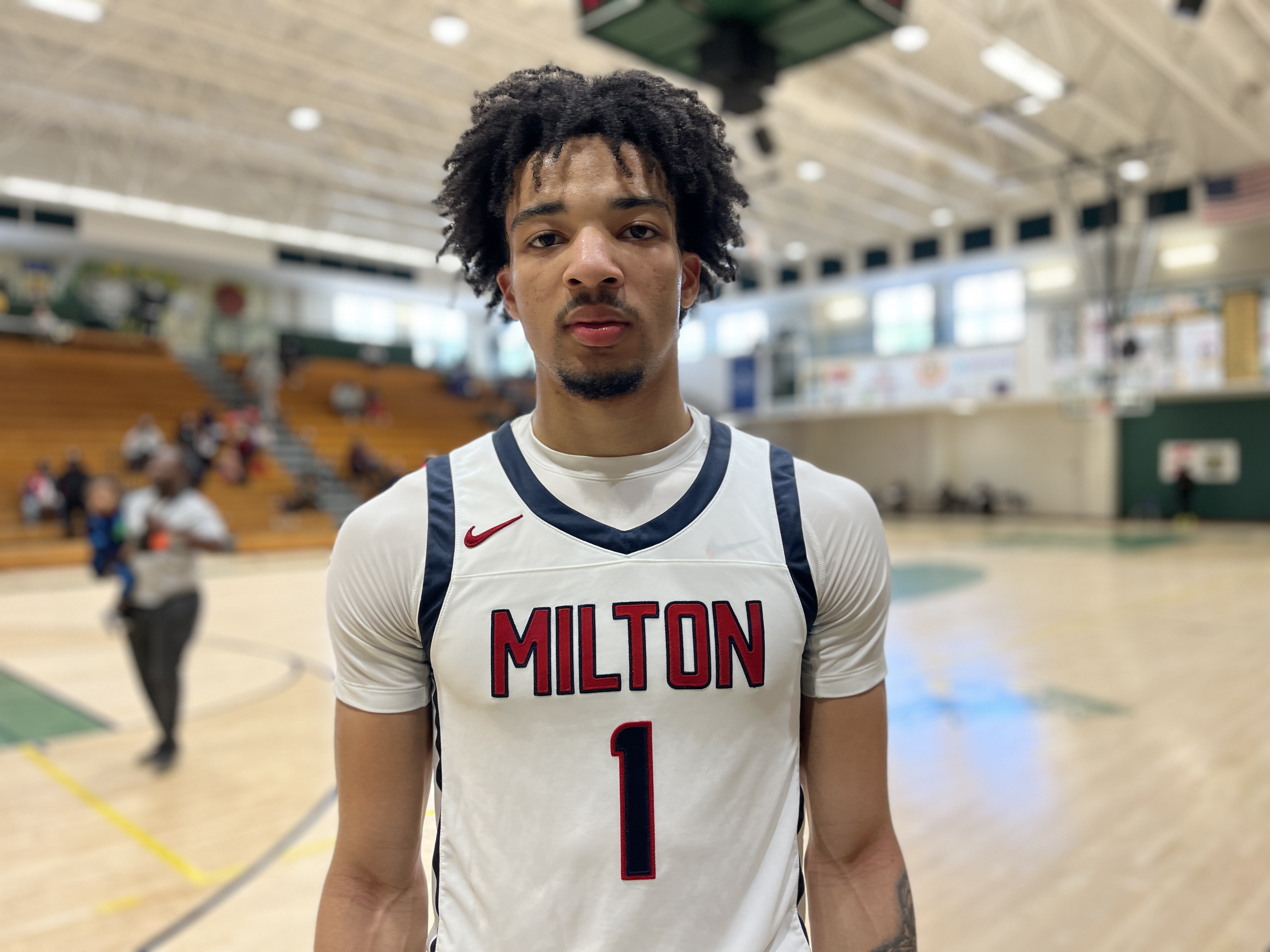 Unsigned seniors drive the ship for Milton in a win
Milton has been having a fantastic start to their season, answering any questions about what they'd look like post Bruce Thornton and Kanaan Carlyle. 
On Saturday, it was a pair of available seniors who drove the ship for the Eagles to keep their winning ways going. Seth Fitzgerald and Devan Rush each scored 20 or more points.
For Rush, he got it done via his jumper. He's been one of the better shooters on the team throughout the season, and when he's hitting, Rush is capable of pouring in points quickly, and Saturday was one of those instances. 
Fitzgerald has been as reliable as they come in the state this season. He's been a double-double machine and kept that up with 23 and 12 on Saturday. Fitzgerald has been physical and aggressive on the boards and has been playing bigger than he is as a result. 
College coaches should circle back around on these guys at some point sooner than later. 
Related: Top Five Teams in 7A.
Alex Cannon lifts Walnut Grove with a near triple-double
Hampden-Sydney hit Georgia hard and secured three commitments from the Peach State's 2023 class. One of those guys is Walnut Grove forward Alex Cannon, who started off Grayson's New Year's Classic with a near-triple double. 
Amassing 13 rebounds, 10 blocks and 8 points, Cannon lifted the Warriors to a win with a strong defensive performance. 
He set the tone early with his rim protection. Six of his blocks came in the first half of the game. Cannon used his long frame paired with good timing well on that end. 
Cannon's performance showed that scoring isn't everything. He didn't pick up his scoring until late in the game, and he was still the stand-out performer prior to that point because of his efforts around the rim defensively and on the glass. 
Pace backcourt leads the Knights in a rivalry game
On Friday, Pace Academy went on the road to take on Lovett in a region rivalry game. The Knights won 68-48 in a raucous environment, and their backcourt was a major factor for them. 
2025 G Eric Chatfield and 2024 G KJ Greene scored 20 and 17 respectively to lead Pace. While their scoring was impressive, the pair had solid defensive outings. They combined for 7 steals and made Lovett work for everything they got. 
With the win, the Knights improve to 10-4 on the season and 5-0 in region 5-4A. Pace still hasn't lost to a team from Georgia. 
Related: Top Five Teams in 4A. 
Another 2024 comes off the board
TSF Prep's 2024 guard Jeremiah Wilkinson committed to Mississippi State this week. He chose Chris Jans' Bulldogs after receiving offers from Butler, Ole Miss, Florida, St. Louis and more. 
Wilkinson has been having a terrific junior season with TSF. The 6-foot-1 lefty has been averaging 14 points per game. Wilkinson has the strength and athleticism to handle the SEC in time. 
While he's not in national rankings yet, Wilkinson is regarded as one of the 10 best players in Georgia's 2024 class. 
Wilkinson joins Peyton Marshall (Auburn), Christian Anderson (Michigan), and Karris Bilal (Vanderbilt) as Georgia's first juniors to make their college decisions. 
More quick hitters 
2024 F Xavier Shegog had a great outing for Mount Vernon at Grayson's New Year's Classic. He's a guy that should draw coaches over the spring and summer. Shegog finished with 18 points and 9 rebounds. The physical, athletic forward has been producing all season for Mount Vernon. 
South Gwinnett is going to be a tough out in one of the toughest regions in the state. They have had a solid season and picked up another win to improve to 11-4. They have a gauntlet ahead of them but look to be a team that can pull off an upset or two.