2023 All-HoopSeen Association 2nd Team
The 2023 HoopSeen Association season is in the books and the depth of talent was impressive. Our staff debated, deliberated and now deliver our Second Team All-HSA for the season. These five players came through in a big way for their respective programs and stand at the top of the best players in independent travel basketball nationwide. 
RELATED: 1st team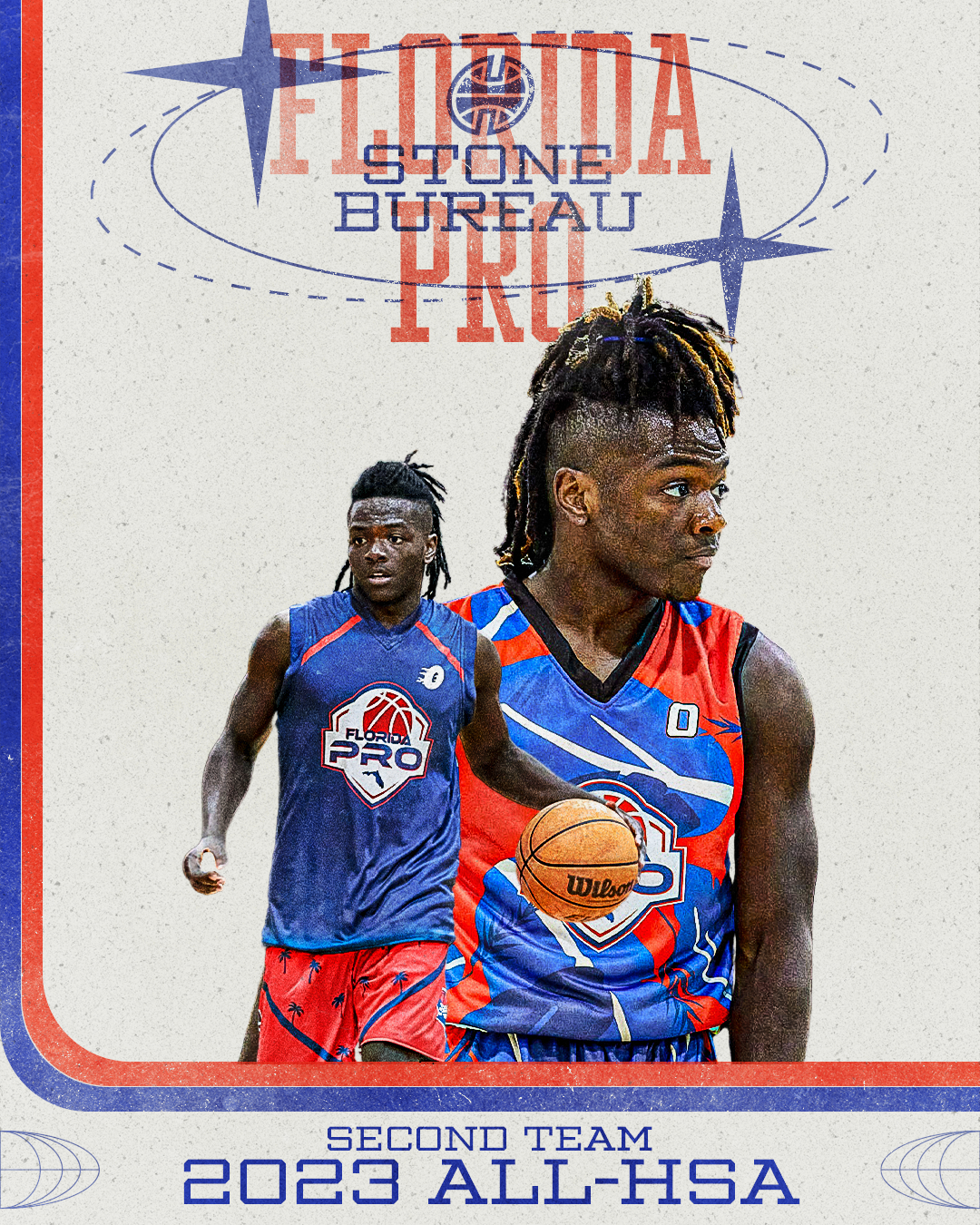 JOSH TEC: Surprise, surprise, Florida Pro was good again this year. They always deliver on the court with a collection of next-level talent and depth. While any number of their guys could fill this spot, point guard Stone Bureau was as good as it got for them throughout the year. 
It's Bureau's overall impact on the game that separated him from a lot of other guards this year. On both sides of the ball, Bureau leaves his mark on a game, and he can put on stat-stuffing performances. Defensively, he used his athleticism and IQ to showcase his shot blocking prowess. While he's not the biggest guard, he's able to alter shots and rebound as well as anyone at the position. Bureau is a floor general on offense with the capability of taking over a game as a scorer as well. We saw him show off his extensive skillset throughout the spring and summer. 
After Florida Pro's run to Bob Gibbons TOC gold, Josh Tec wrote: 
"What a weekend from our friends at Florida Pro. We weren't surprised by this run at all though. We've applauded their balance all spring, and that led them to a championship at the end of the day. One guy that consistently brought it was 2024 guard Stone Bureau. Again, not a surprise to me or anyone on the HoopSeen team that has watched this team closely. Bureau can go. He can run a team at the point, he can take on a primary scoring role, he can be a defensive stopper, and he rebounds well for his size and position. Bureau has shown us that consistently for a long time now, and he did all of that at points throughout their Gibbons run."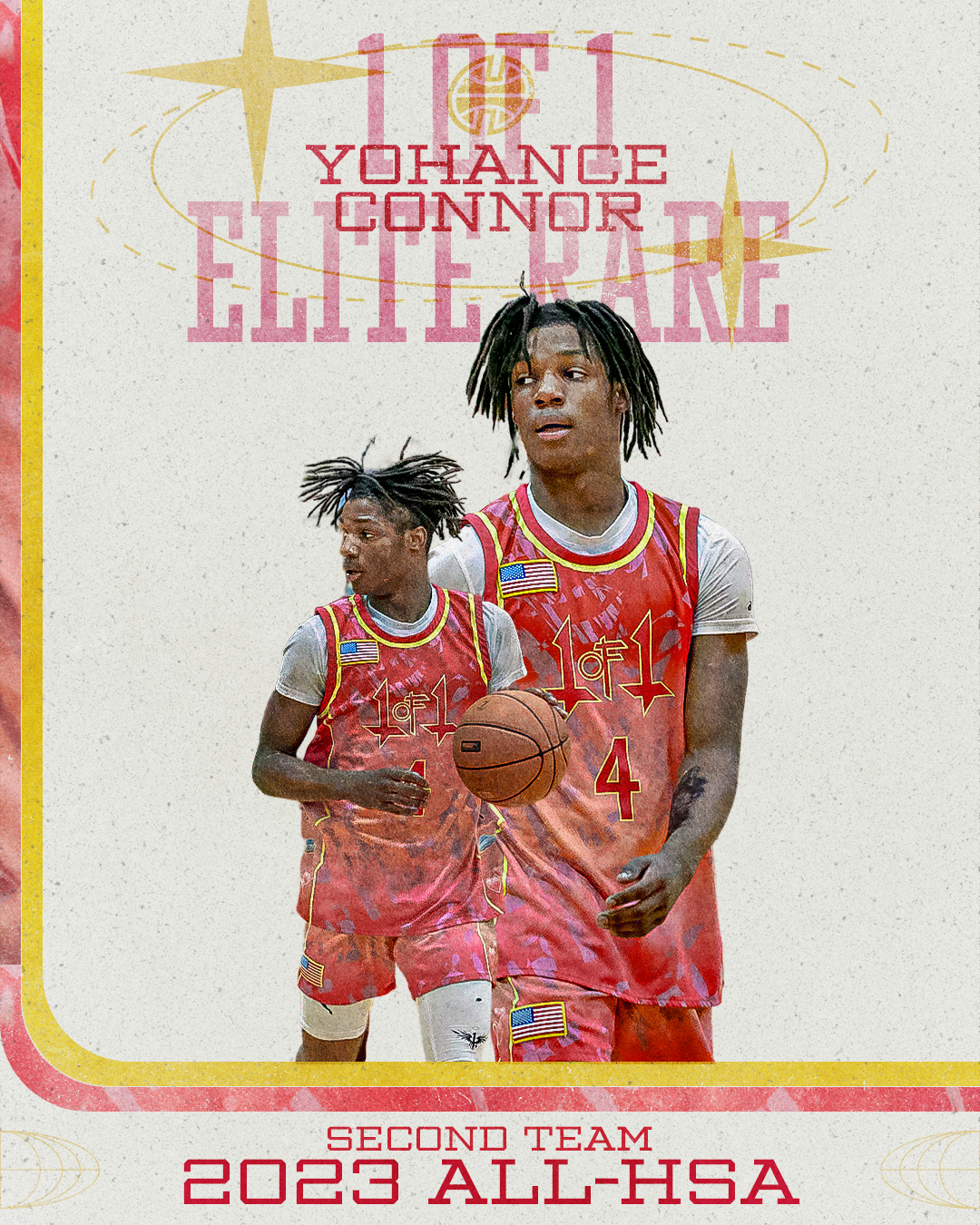 JUSTIN BYERLY:  The 1 of 1 RARE  jerseys are loud. They are really loud. We always knew when 1 of 1 Rare was playing at our events because fans flocked to their games. This squad was one of the best that I have seen in my five seasons with HoopSeen. They have a lot of weapons. Yohance Connor was one of those weapons and he has an arsenal in his bag. The class of 2026 prospect spent the travel season playing up two divisions and we left impressed after every viewing. The athleticism is off the charts and he plays with so much energy every time he steps on the floor. He can take defenders off the bounce and he can make shots. A lot of them. He comes from a family of basketball players, his brother Michael Connor was a part of a few state championships at North Rowan High School about a decade ago. The younger Connor is surplanting himself as the top dog in the class for North Carolina and he has seen his play with an independent program bolster his recruiting. He now holds offers from High Point, Central Michigan, Radford and VCU. The future looks bright for the rising sophomore and this list will continue to grow. 
After our Atlanta Jam, I wrote,
"On a team with so many guys that standout, Yohance Connor was able to make a mark on each game we saw with his ability to create off the dribble and his explosiveness to the paint and rim. Connor has a strong bloodline with North Carolina prep royalty, Michael Connor, his older brother who won a few state titles at North Rowan nearly a decade ago. The younger Connor looks to be one of the top prospects in his class for the region and with some more strong weekends and playing a national schedule in the high school ranks, he could make some lists on a national level." - Justin Byerly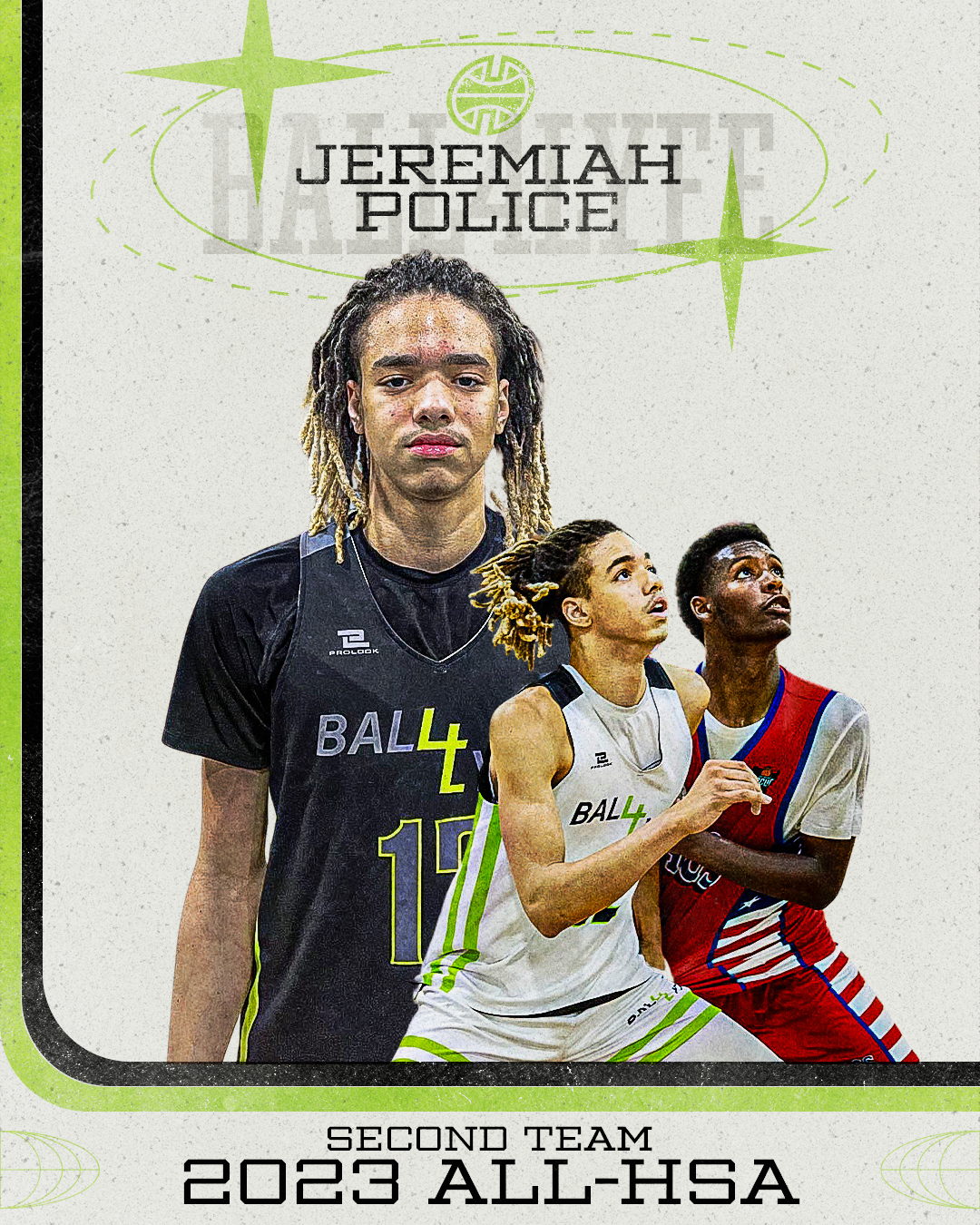 JUSTIN YOUNG: When you look back at the 2023 season, he was a top performer at the Atlanta Jam, Grassroots Showcase, Best of the South and the Grassroots Basketball Finale. That's a mighty fine sweep. He brought it every single time he stepped onto the floor. You could count on him to empty the energy tank and lay it out on the floor. He's an all-energy, all-the-time kind of guy. 
That was the recipe for success for him and his very impressive Ball4Lyfe team this season on the HoopSeen Association platform. 
I thought he was outstanding during the first NCAA Live Period in downtown Atlanta at the Best of the South. Police was all over the place at the Georgia World Congress Center. This is what I wrote about him: 
What does all-out effort, contagious energy and athleticism get ya on a stage like this? Great production. Police was one of the catalysts for a 6-0 weekend for the Ball4Lyfe squad here at the Best of the South. Police has been a consistent source of production all HoopSeen season long. His quick bounce and even quicker second bounce allows him to get rebounds, offensive putbacks and junkyard dog buckets around the rim. We've seen guys like him before come through our platform and move onto a good college career. Just look at Kelton Talford who is at Winthrop. Police has a game similar to the former HoopSeen stud.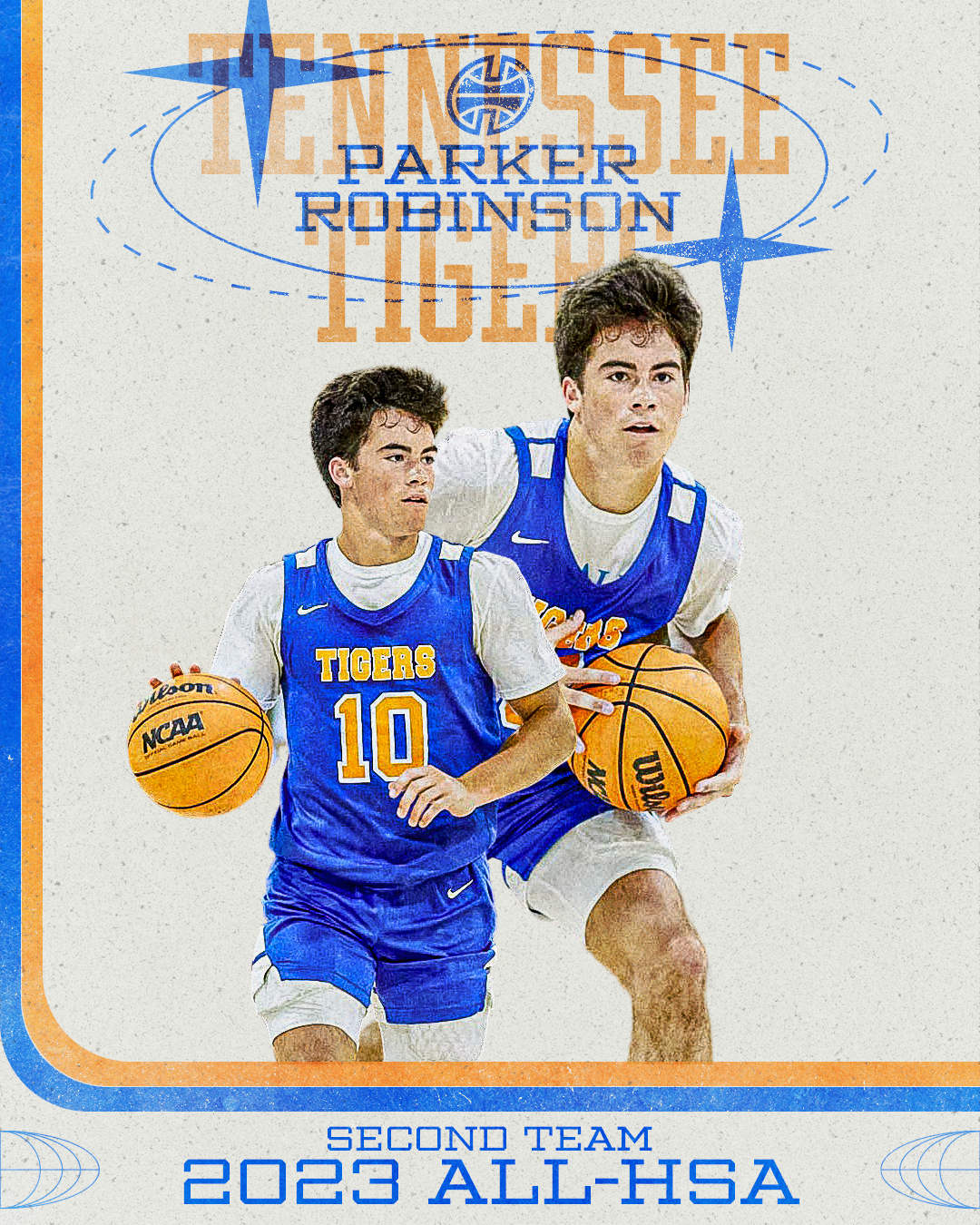 GARRETT TUCKER: Looking back on the travel season, there may have not been a more consistent player than Parker Robison on the HoopSeen stage. And to no one's surprise, the Tennessee Tigers rolled as he did.
Robison's natural feel for the game and ability to make big, timely shots are a couple of his main calling cards, but make no mistake about it – he has the "it" factor on the floor. No matter how big or how small the assignment, the McCallie School floor general was up for the challenge. Robison starred on our stage for two years with the Tigers, so it's only fitting that he goes out as a unanimous choice on our All-HSA team.
He saved one of the best performances of his career for Best of the South a few weeks ago. In front of a packed house, he piloted the Tennessee Tigers to a big win over 1 of 1 Elite. Josh Tec had this to say:
We have been on the Parker Robison train for years. His feel, his IQ have been apparent since his underclass days. He's the quintessential floor general on both ends of the floor. Robison's HoopSeen career reached its peak when he led the Tigers to a win over 1 of 1 Elite in front of 20-plus college coaches. Robison dropped 20 points with 5 threes in the first half. Per usual, his basketball savvy showed itself under the bright lights.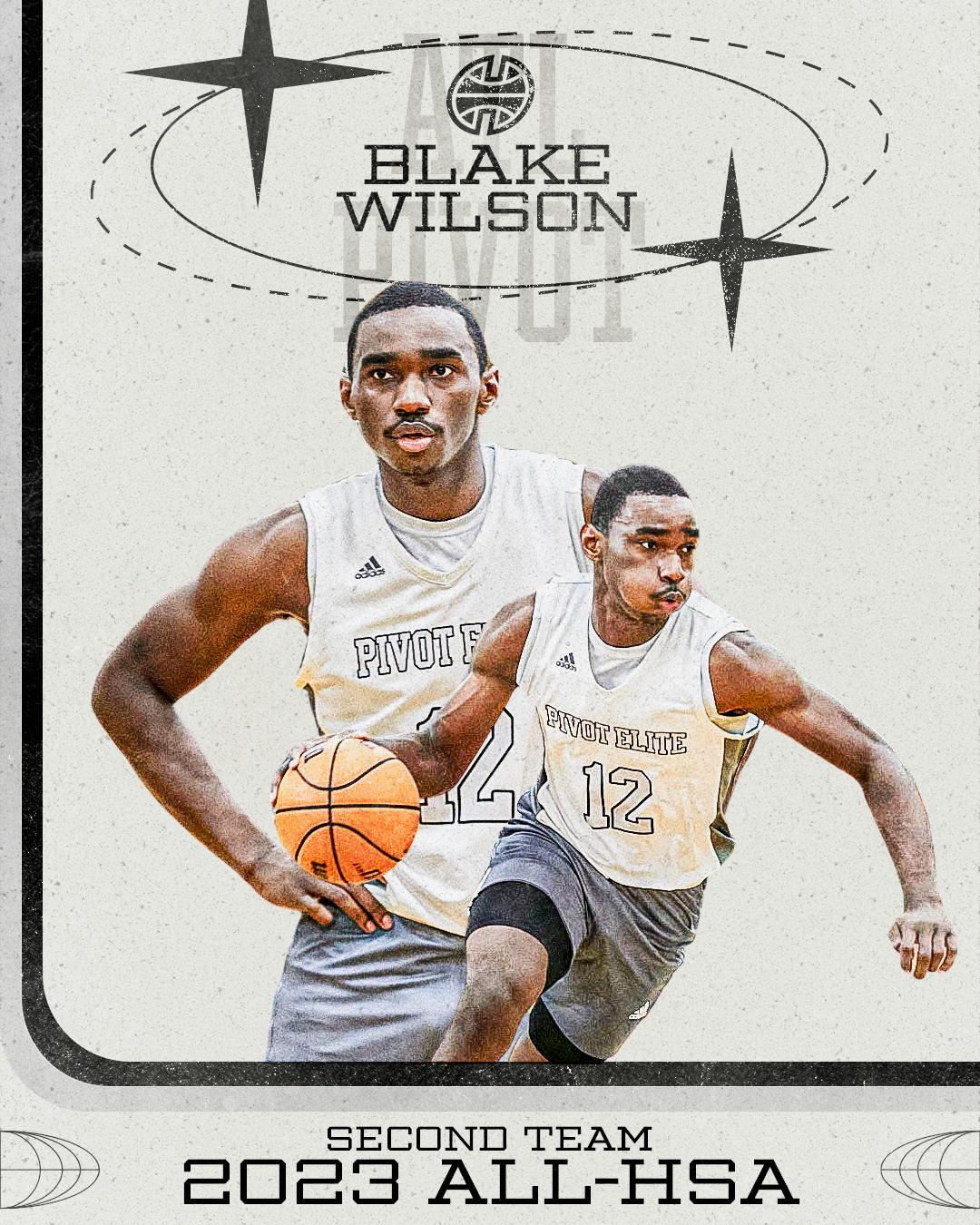 JUSTIN YOUNG: The way Blake Wilson finished the travel season epitomized his entire pathway for the 2023 season and all of the years that he played on our HoopSeen stage prior. Wilson was outstanding in Virginia Beach.
The progress that Wilson has made in the last year has been outstanding to say the least. He's been one of Georgia's true risers, and he kept his upward trajectory going to close the travel season. Wilson's levelling up has been well-documented this year. Not only has he taken strides physically, and mentally, but his play on the court has become well-rounded as well. His confidence seems to be at an all-time high, and he uses his frame and athleticism well in every regard on the floor. Blocking shots, rebounding, scoring at the rim are all givens at this point, but his 3-point shot has also become a legitimate weapon. Look for his ascent to continue into the fall and winter.\
Wilson was one of the toughest players to guard in the HoopSeen Association this season. He was a problem for defenders from wing to the rim. The deeper the season went into the schedule, the more confidence Wilson competed with. 
He completes a full-circle journey on our platform, seeing it from the ground up all the way to his final season of travel ball. Wilson has logged as many games under the HoopSeen umbrella as any player in our company's history.