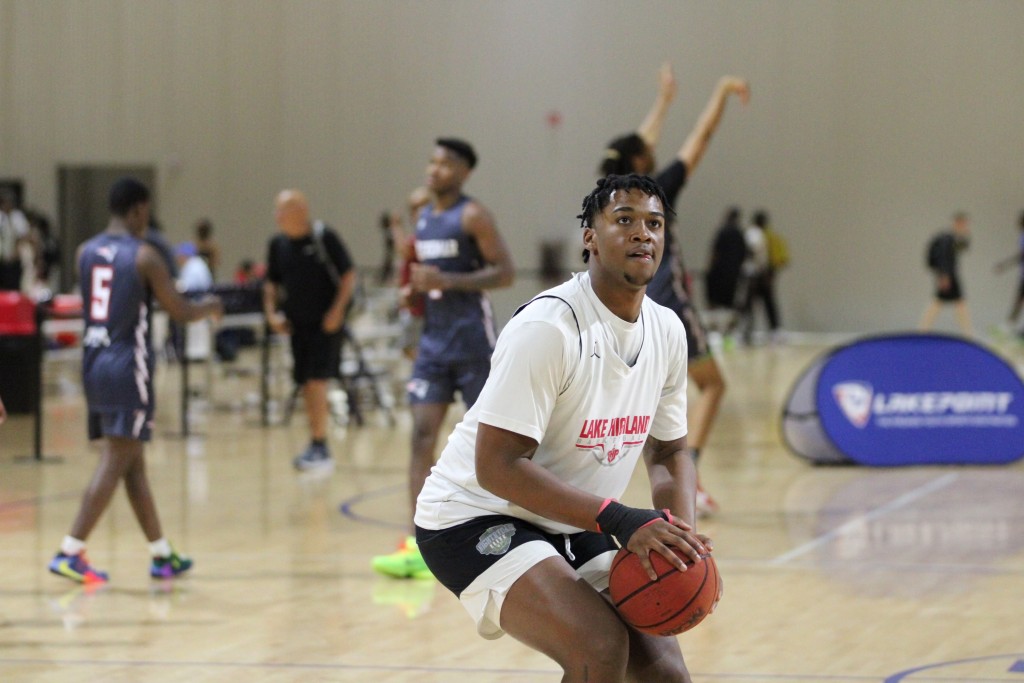 Brice Sensabaugh had a big time showing at the GBCA team camp this past weekend, earning him an influx of scholarship offers. The 6-foot-6 wing out of Lake Highland Prep was the leading scorer of the event, averaging 21.5 ppg on the weekend. 
Since the conclusion of the camp, Sensabaugh has earned offers from Virginia Tech, Ole Miss, Florida, Cincinnati, Indiana, Northwestern, Vanderbilt, Georgia Tech, and Xavier - all of whom, had coaches in attendance over the weekend. As you can tell from his recent offer list, he did himself a ton of favors playing in front of college coaches.
"It was incredibly refreshing to play in from of coaches," he said. "I love playing with something on the line and adding some pressure behind the competition."
It is safe to say that Sensabaugh shined under the added pressure. He was an absolute bully finding his way to the rim at will. His brute strength enabled him to finish a number of shots through contact. He plays with so much physicality on both ends of the floor; it is really impressive to watch. 
Currently unranked by a number of scouting outlets, his journey is just getting started.
"I plan to continue to open the eyes of programs and showing them I am capable of competing with anyone at any level," he said. 
With his recruitment beginning to take off, he will have a long list of college suitors to choose from. As far as what he is looking for from the school he chooses to attend, he noted that a good family environment, coaches and players that believe in him, and strong player development are important factors for him. Sensabaugh also stated that great academics is his "personal leading factor".
Coaches will continue to watch him from the sidelines as we enter July. His E1T1 team has a solid chance to go far in the upcoming Peach Jam event where a number of high profile coaches and NBA executives are usually in attendance. These types of things do not seem to phase him, though. He is more concerned with controlling the factors that he can control. Moving forward, Sensabaugh stated that he is focused on sharpening and simplifying his game.