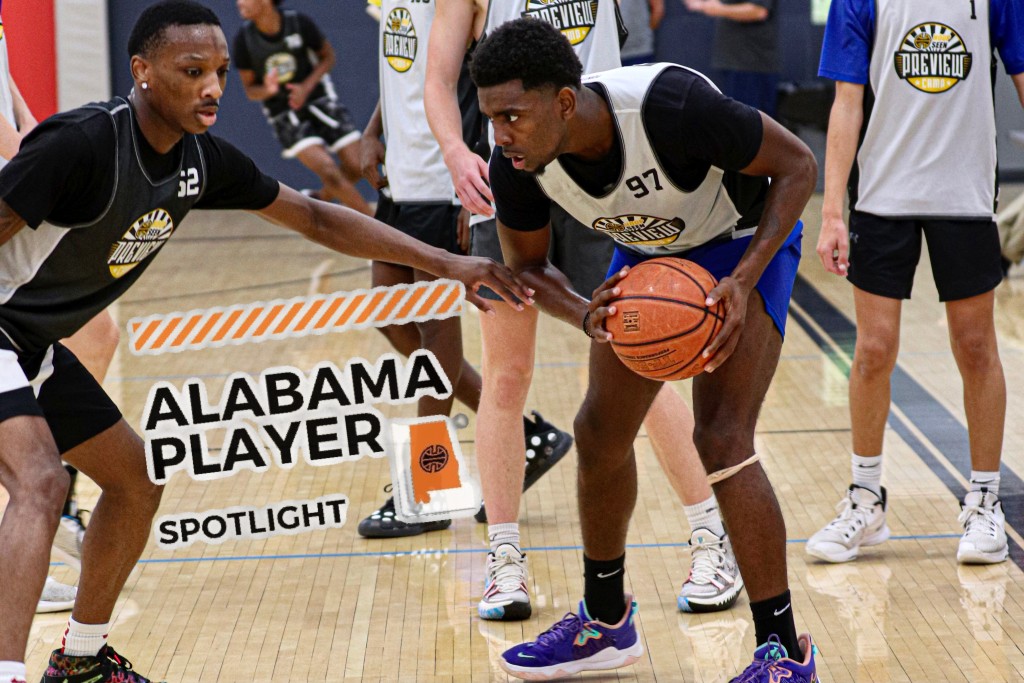 The Game of Kolby Horace 
Kolby Horace is one of the most charismatic players in the state. He plays with a lot of energy and gives the right amount of flash on the court. Deemed with the nickname "Hollywood," Horace definitely knows how to put on a show. 
Standing at 6-foot-3, this Spanish Fort guard is an all-around player that gives a 100% on each possession. Horace is a solid playmaker and does an excellent job facilitating to his teammates. He has great confidence with pulling up from deep range and can be explosive getting to the rim.
As Horace gets prepared for the regular season, he stated that he spent the summer improving his midrange, his shot beyond the three, and his stamina to play a full 32 minutes. 
As an athlete, the most important quality is having self-awareness about what can be improved about one's game. One thing that Horace would like to improve on is being more mentally focused. 
He stated that scoring and seeing the floor comes easiest to him on the floor.
College Interest/Goals
Horace currently holds an offer from Alabama State University and has gained interest from San Jose State.
He was asked what a potential school looks like for him.
"I'm looking for coaches that have a up-tempo offense and coaches that always play to win," he said 
Horace said that the goal for his senior year is to win state and Alabama player of the year.
In an article from earlier this year, Horace gave us some great insight on his desire to make it back to the state championship. Check the story here: Revenge Season: Alabama Players Motivated for another shot at State. | HoopSeen
We asked Horace if there was any player that he studied or modeled his game after.
"People tell me I play like Kyrie Irving and James Harden, but I don't compare my game to anybody, I just work on me," he said. 
Horace said before every game that he usually prays and his top three music artists to listen to are Lil Baby, No Cap, and Rod Wave. 
When Horace is not playing basketball he's playing Madden or NBA 2k.

"No matter how tough the situation seems, you can always overcome it if you're mentally strong and dedicated."