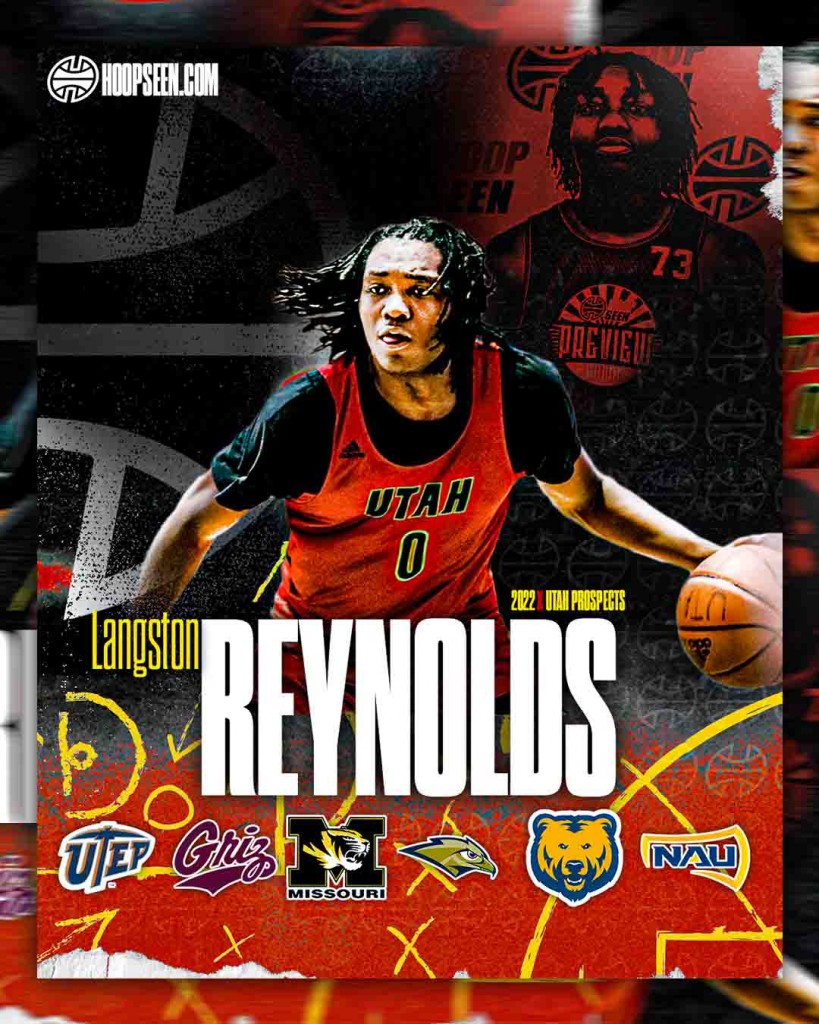 Langston Reynolds is in the home stretch of his recruitment. The 6-foot-3 guard from Colorado has released his final six schools and broke down why each program is in the running for his commitment.
The finalists are Missouri, Montana, Northern Arizona, Northern Colorado, Oral Roberts and UTEP. He broke down each of the finalists with HoopSeen.com:
Missouri: "I put Mizzou in my final six because I love the program. They support in every way possible. They recruit me just as hard as any other school and show me what I could be for there program."
Montana: "They were one of my first offers and have shown me lots of love. I've met and talk to the whole staff on a daily basis. I feel if I go there I could be the piece they are missing to try and get to the tournament."
Northern Arizona: "I love the coaching staff and player development itself. I feel if I go there I could come out being the best version of myself as a player and person. They wanna push me in every way to get me to the top."
Northern Colorado: "I love the players and staff there. They showed me lots of love and care on my Unofficial visit there. I know some of the players already so that help a lot with the chemistry and helped me decide as to what I wanna do. And could come out and be a hometown hero."
Oral Roberts: "I have a great feel for Oral Roberts. They came at me hard and were honest with me as a player. They helped me understand what they like and what they wanna do for me as a player."
UTEP: "Recruits me very hard. I love the team and coaching staff and they show lots of love to me as a player and person. I feel if I go there I could be a great player and under the staff they have and support system they give me."
He's only been to Northern Colorado for a visit to date. An official visit is set for Sept. 4 for UTEP, he said.