Four official visits set for Idaho's Jack Payne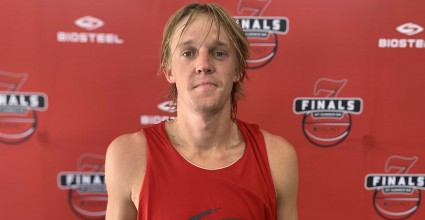 The new June NCAA Live Period has been a proving ground for players that may have not received a bump in their recruitment in the traditional recruiting months of April and July.
Jack Payne and his Owyhee teammates from Boise, Idaho owned the June stage in a big way. With hundreds of college coaches in metro Phoenix for two weekends in June, Payne's recruitment shot off the charts.
Payne was one of the top performers at the Section 7 Team Camp in June. He and his Owyhee teammates were outstanding in the competition, taking home major wins at the event.
Regional All Access Pass
Subscribe to one of HoopSeen's Regional Passes and get access to all premium articles and player rankings in your area!
SAVE 30% on membership between now and the end of the year. Use code hoopseen30 at checkout!
Already a subscriber? Log In