Arizona big man Noah Amenhauser drew a big crowd at Section 7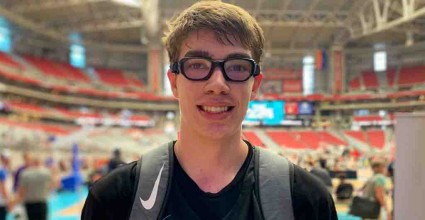 On the first night of the Section 7 team camp at the spacious State Farm Stadium, hundreds of college coaches returned to the recruiting sidelines and pulled up a chair to see the next wave of high school hoops.
Shortly after the event tipped off in Glendale, Arizona, big man Noah Amenhauser took to the floor with his Estrella Foothills team and went to work with a hundred or so college coaches watching.
Nerves?
"Ya, definitely. What do you expect? With this kind of event, you know there were going to be people here to watch," Amenhauser said after the game.
Regional All Access Pass
Subscribe to one of HoopSeen's Regional Passes and get access to all premium articles and player rankings in your area!
SAVE 30% on membership between now and the end of the year. Use code hoopseen30 at checkout!
Already a subscriber? Log In