'22 PG Milos Uzan steadying the Prolific Prep backcourt this season at The Grind Session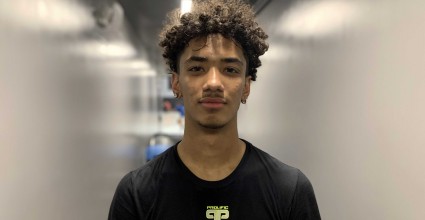 When the state of Nevada made the decision back in the late fall to not have scholastic basketball start at the traditional time, local point guard Milos Uzan made the easy decision to transfer to Prolific Prep in Napa, California from Desert Pines High School.
Prolific Prep is playing at The Grind Session and has been playing at a high level with the battle born guard in the backcourt. Uzan and his teammates are in the Final Four of the loaded bracket and play on Friday in Phoenix.
Regional All Access Pass
Subscribe to one of HoopSeen's Regional Passes and get access to all premium articles and player rankings in your area!
SAVE 30% on membership between now and the end of the year. Use code hoopseen30 at checkout!
Already a subscriber? Log In