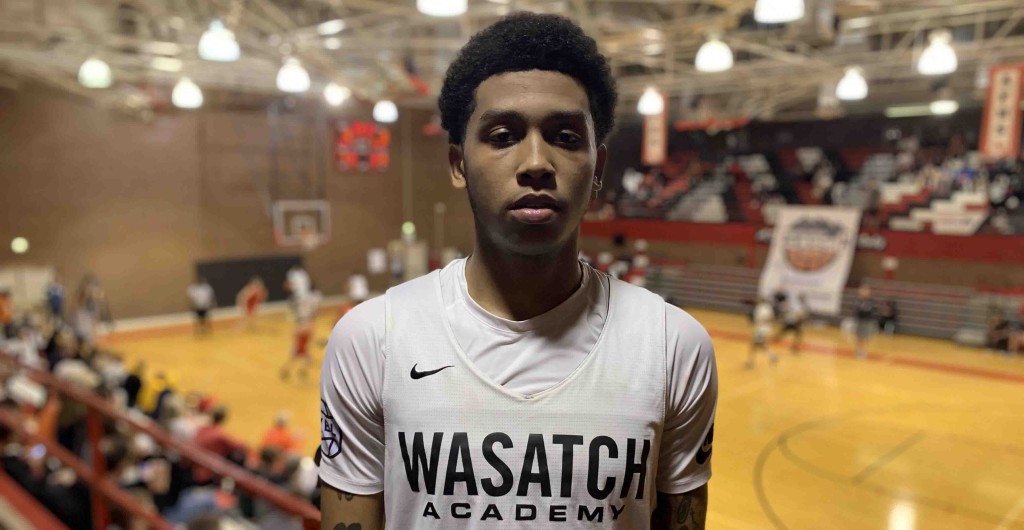 AMERICAN FORK, UT - Day two at the Great Western Classic gave us a good look at some of the top prospects and programs in the states of Utah and Idaho.
TOP DOGS
Koren Johnson, Wasatch Academy (UT): Being the point guard for Wasatch Academy has carried a cache that can handle the rigors of a national schedule and high-level match-ups. In the first competitive game of the young season for Wasatch, Johnson was the one that needed to keep his troops calm and collected as they figure out their national roster and rotation. Don't be surprised to hear about him standing tall in this season's aggressive coast-to-coast competition that Wasatch plays this year. The Seattle native is down to Washington, San Diego State and Arizona and will make a decision by the end of the October. He's been to Washington and San Diego State in September for visits.
Dra Gibbs-Lawhorn, Real Salt Lake (UT): The Indiana native was a go-to threat for RSL in a highly competitive game against a talent-rich Team Idaho club. Down the stretch of a back-and-forth game, Gibbs-Lawhorn turned up his motor and went to the rim for foul-inducing plays where he converted and-one plays and clutch free throws. It was the kind of game you'd expect from a player that has national reputation and recruitment. DGL is one of the top prospects in the class of 2023 in the backcourt and one of the best in the West. He told HoopSeen.com that he's taken visits to BYU, Purdue, Utah State and Utah.
Corey Curtis, ABC Post Grad (NM): The 6-foot-2 guard was an eye-catcher as the action opened up on Friday night at the Great Western Classic.The Los Angeles native is an active defender, slasher and shooter. Has had a wide variety of schools involved over the years and should chart out as a good post-grad option this season for schools to keep an eye on. He said he is a full qualifier.
HI, MY NAME IS…
Isaiah Harwell, Team Idaho: You're going to hear a lot about the 6-foot-5 slashing wing in the future years to come. He's one of the most impressive young prospects in the West and you'll catch moments when he'll let you know that he's next. A physically impressive class of 2025 prospects, Hartwell has a game that pairs with the eye test. He has a high major template and it will interesting to see where the Pocatello prospect can take his game.
RECRUITING NOTES
The line of coaches for the action on Friday night were Cal, Oregon, Oregon State, Utah, Utah State and Washington State
Wasatch Academy big man Keba Keita said he will visit Washington and UC Davis while Dixie State, Texas Tech, Jacksonville State, Utah and Montana State are all involved.
NOTES FROM THE NOTEPAD
Skyridge forward Bryson Bailey had some good moments against Wasatch Academy. The long and rangy 6-foot-10 senior is still very much an upside guy at this stage of his development. His brother, Brendan, played at Marquette and dad, Thurl, starred for the Utah Jazz and NC State.